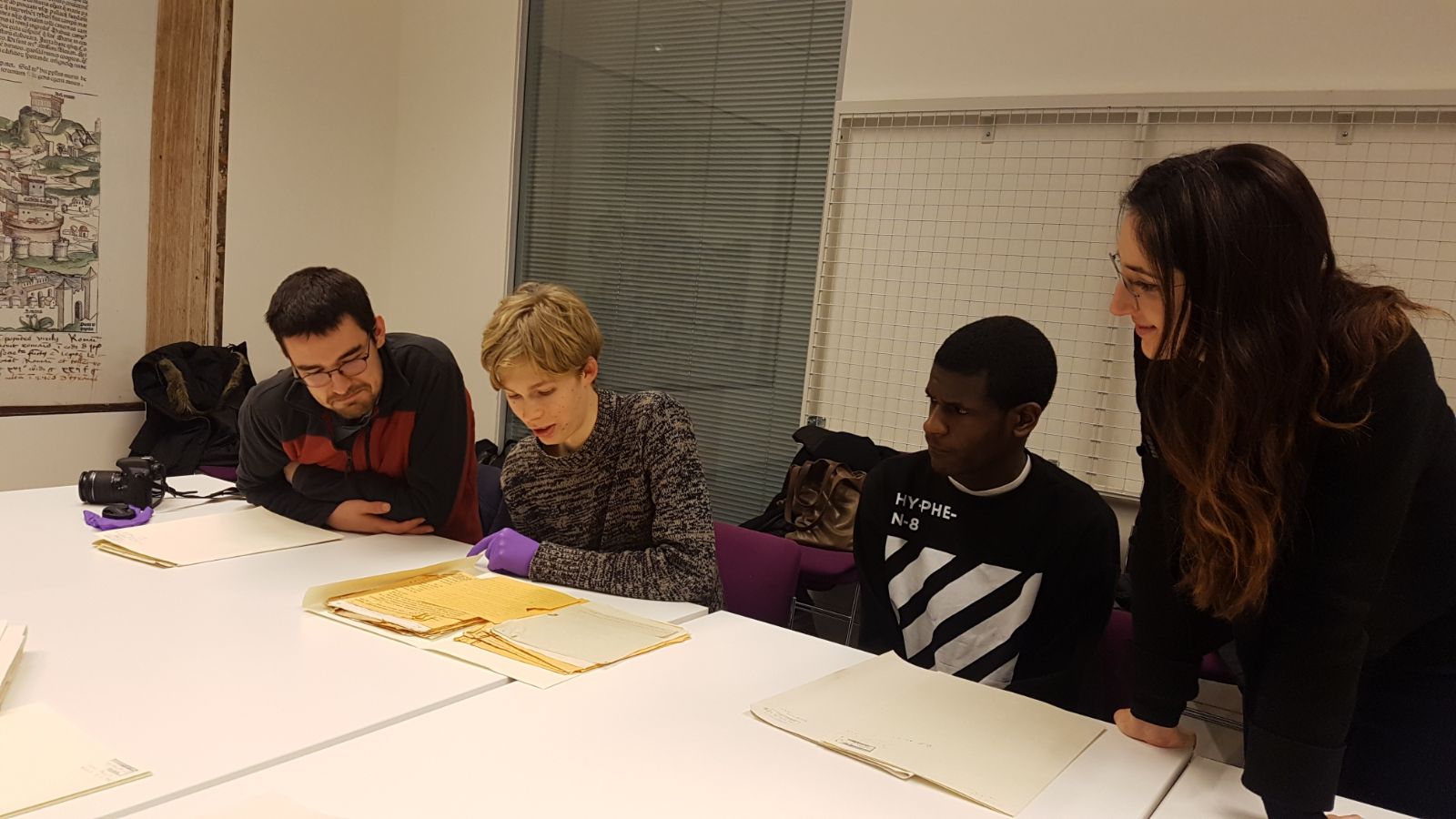 Join the Art Assassins and Historian-in-Residence Giulia Smith as they continue their research into the Peckham Experiment, an innovative healthcare initiative which ran locally to the gallery prior to the NHS. Contribute your stories about health and the community to a limited-run publication collectively-produced and printed over the course of the afternoon.
BIOGRAPHIES
The Art Assassins are a group of young people aged between 14-21 years old who meet every Tuesday afternoon at the South London Gallery. The group work together with contemporary artists, designers and filmmakers to create a programme of events for other young people and a wider audience.
Giulia Smith specialises in modern and contemporary art, with a focus on ecological and feminist aesthetics in Britain and the USA. Her research deals primarily with questions of technology, materiality, politics, subjectivity, wellbeing and welfare. In 2016, she received her PhD from the History of Art Department at University College London. Her thesis, 'Regeneration in Postwar British Art and Architecture', investigates the collision of Pop Art with proto-environmentalist and eco-feminist motifs. Between 2016–17, Giulia was a Postdoctoral Fellow at the Getty Research Institute, where she worked on an ongoing book project on the ecological imaginary of the Independent Group.
In 2015–16, Giulia was Editorial Assistant at Oxford Art Journal. Previously she worked in the curatorial departments of The Drawing Center and the Guggenheim Museum, New York. She has organised public programmes in collaboration with the Institute of Contemporary Arts (ICA), Tate, South London Gallery and Arcadia Missa, London. In 2014, she co-curated Re-Materialising Feminism (ICA and The Showroom, London) and edited the accompanying catalogue (Arcadia Missa Press). She has contributed articles to British Art Studies, Oxford Art Journal, Oxford Artistic and Practice Based Research Platform and Object. Giulia has served as an art critic for Art Monthly, Frieze, ModernMatter and This Is Tomorrow.