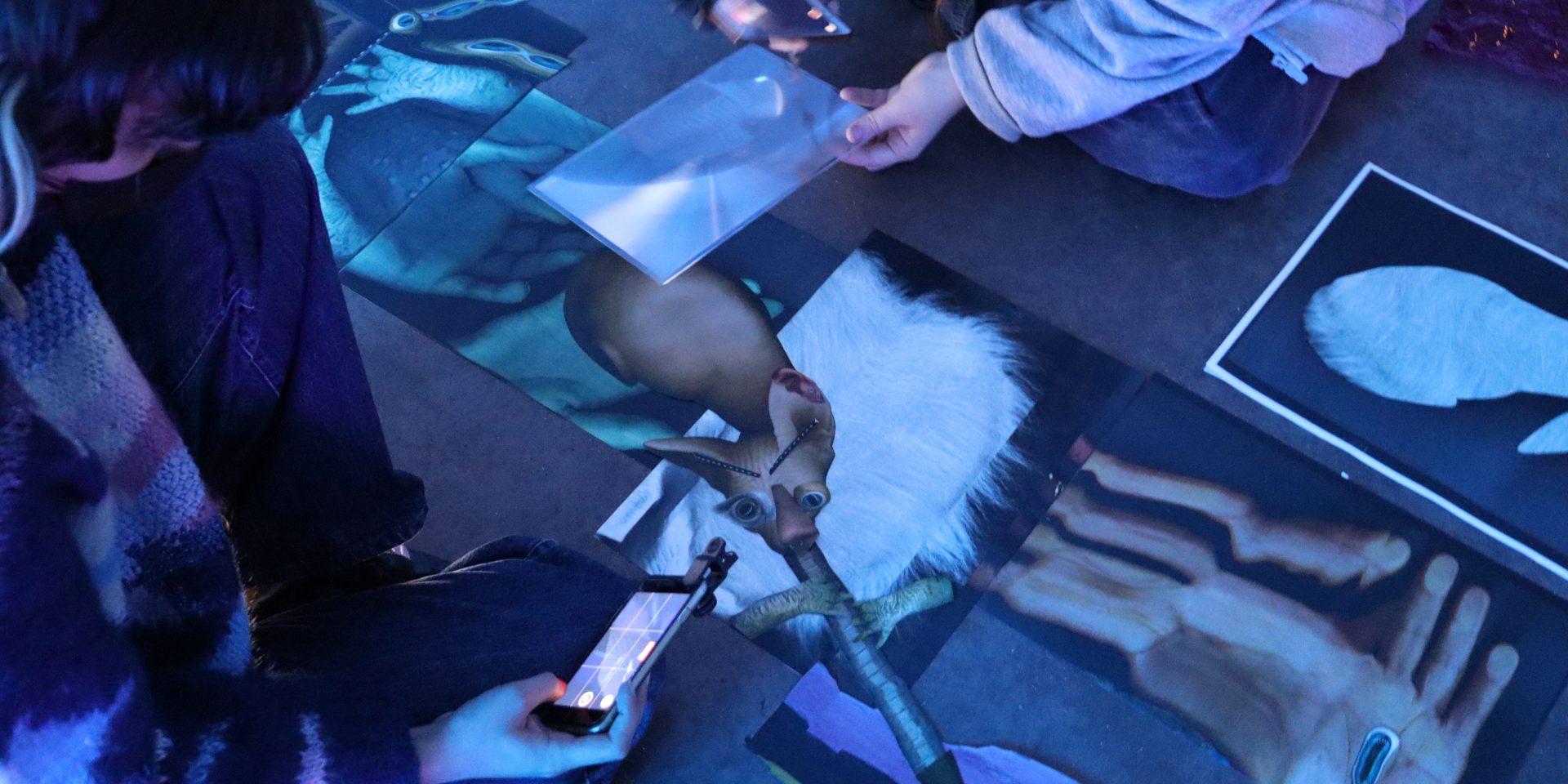 An immersive exhibition exploring how technology can enable bodies to change towards alien and unfamiliar forms. Created by the South London Gallery's youth forum, the Art Assassins and artist Laila Majid. Featuring sculpture, photography, and film.
For more information about this project,
click here
.
Laila Majid's work is also featured in Bloomberg New Contemporaries 2021 on display at the South London Gallery.
BIOGRAPHY
Laila Majid
(b. 1996) explores the ways in which images, objects, and surfaces are imbued with desire, considering how our material and visual cultures leave traces on and within our bodies. Through this, she interrogates the boundaries of the corporeal and the desire to shape-shift beyond them.
She has recently shown work as part of group shows Nude, at Fotografiska in Stockholm (2021) and THEN OUTSIDE FROM NOW INSIDE (2018) at Chaos Magic Space in Nottingham. This year, she was selected for Bloomberg New Contemporaries, in which she exhibited work at Firstsite, Colchester and the South London Gallery. She graduated from her MA at the Slade School of Fine Art earlier this year, and is currently studying towards an MSt in Film Aesthetics at the University of Oxford.
Art Assassins are always keen to welcome new members. If you are aged between 14–20 years old and live in south London we would love to hear from you. You don't need to know anything about art to be an Art Assassin, but you do have to be enthusiastic, willing to work as part of a team and eager to share your ideas. Find out more here: 
https://www.southlondongallery.org/education/young-people/