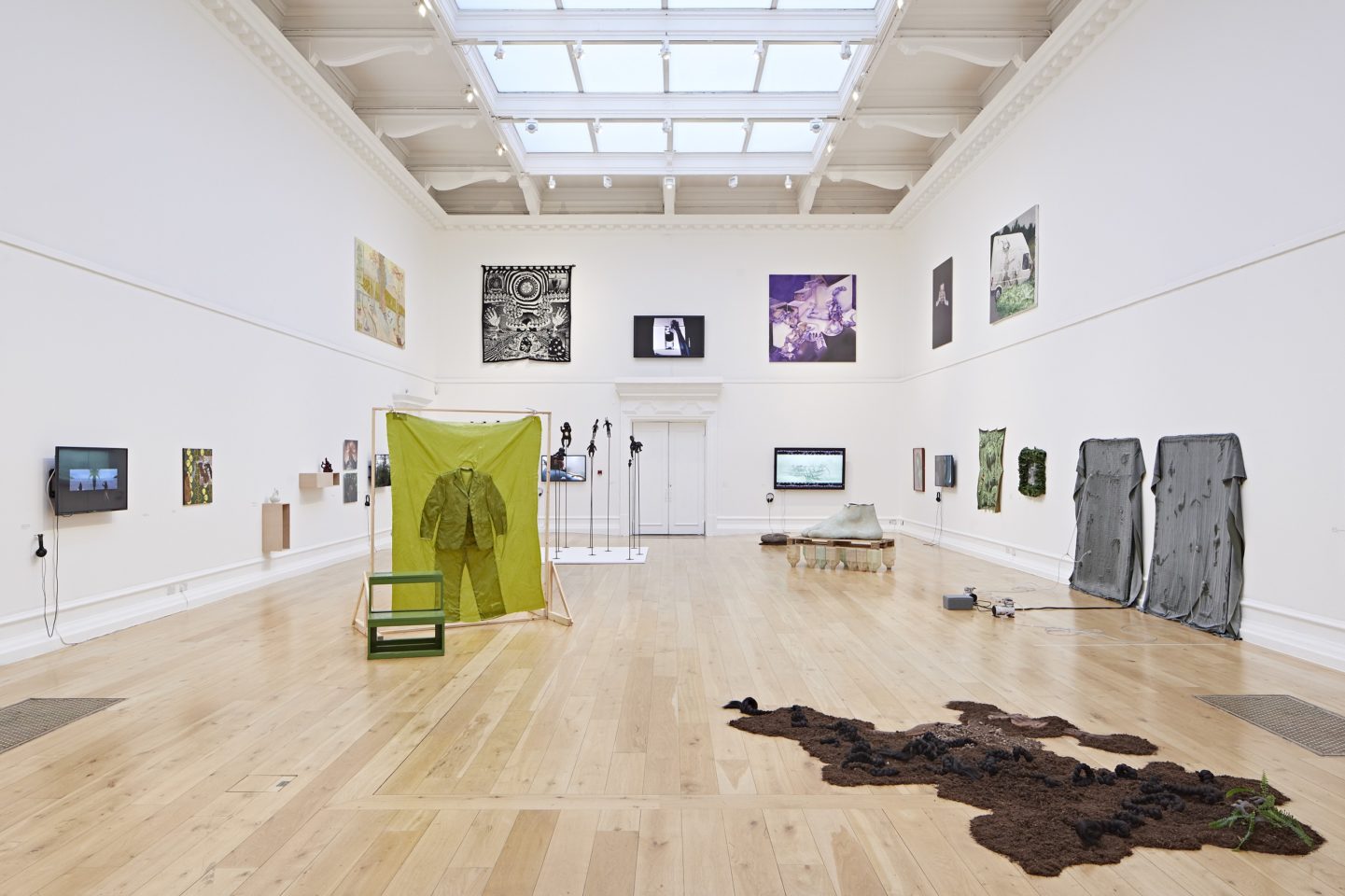 Free exhibition
Main Gallery & Fire Station Galleries
New Contemporaries exhibition of emerging and early career artists returns to the SLG for the fourth consecutive year. The 2021 edition includes 75 artists selected through an open submission by internationally renowned artists Hew Locke, Tai Shani and Michelle Williams Gamaker.
New Contemporaries was established in 1949 to give visibility and recognition to an incredible breadth and depth of emerging talent. It also provides other vital development opportunities that enable artists' practices to become more sustainable long-term.
The new online platform allows audiences to further engage with the artists' work, available at platform.newcontemporaries.org.uk.
Bloomberg New Contemporaries 2021 Artists
Susan Atwill, Mataio Austin Dean, Christopher Bond, Shannon Bono, Alice Bucknell, Richard Burton, Thomas Cameron, Maya Gurung-Russell Campbell, Anna Choutova, Bo Choy, Kedisha Coakley, Noemi Conan, Lauren Craig, Angelina May Davis, Femi Dawkins, Charles de Agustin, Darya Diamond, Pete G. Donaldson, Karolina Dworska, Enorê, Freya Douglas Ferguson, Janina Frye, Aoibheann Greenan, Max Göran, Benjamin Hall, Tom Harker, Christopher Hartmann, Serena Huang, INCURSIONS, Asuf Ishaq, Elsa James, Nisa Khan, Sarah Khan, David Leal, Jinjoon Lee, Hannah Lim, Laila Majid, Seren Metcalfe, Haeji Min, Karabo Monareng, Willy Nabi, Christof Nüssli, Sora Park, Rebecca Park, in, Krystle Patel, Hanne Peeraer, Lydia Pettit, Sandra Poulson, Leon Pozniakow, Anne Carney Raines, Katarina Ranković, Aaron Ratajczyk, Davinia-Ann Robinson, Bryan GIUSEPPI Rodriguez Cambana, Rebeca Romero, Benjamin Rostance, Temitayo Shonibare, James Sibley, Sid Smith, Billy Smith-Morris, Sean Synnuck, Agnieszka Szczotka, Jukan Tateisi, Liorah Tchiprout, Beth Waite, Jaime Welsh, Adrianna Whittingham, Tom Connell Wilson, Nana Wolke, Zhuanxu XuRafał Zajko, Orsola Zane, Adam Zoltowski, Žaneta Zukalová
ACCESS
The space is well lit with low noise
Gallery 4 in the Fire Station has an installation with low lighting
A large print exhibition guide is available
All moving image work has subtitles
The total watch length of all the films is approximately 4 hours
There is seating available
Ear plugs, ear defenders, magnifying glasses and wheelchairs are all available
See our access page for more information
Please note the Main Gallery includes works with themes of racism. Fire Station Gallery 3 includes works with strong language and Fire Station Gallery 4 includes works with flashing lights.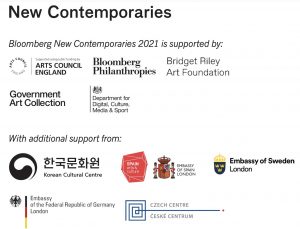 Additional thanks to Jed and Ariane Donnelly.