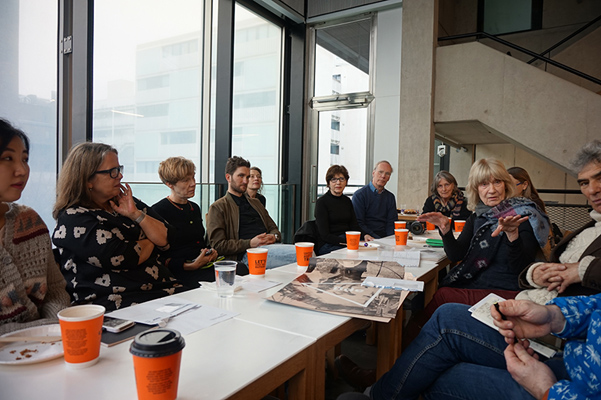 Clore Studio and Orozco Garden
Join Incidental Unit to learn more about the history and methods of the Artist Placement Group (1966-89) which sought to reposition the role of the artist in society.
Facilitated sessions across the day bring together newcomers, enthusiasts and academics.
PROGRAMME
11–11.45am Context is Half the Work
12–12.45pm Incidentality and John Latham
12.45–1.30pm Break
1.30–2.15pm Artists in Industry: Giving Up and Giving Over
2.30–3.15pm What's the Difference Between Placements and Socially Engaged Practice?
4–5pm Incidental Meeting: Unfinished Business, Taking Stock and Anticipating the Future
Incidental Unit can be contacted via email on info@incidentalunit.org if you have any questions about the format of the day.
Refreshments will be available from Crane's Kitchen, the South London Gallery's café.
ABOUT
Incidental Unit (IU) was formed in 2016 following a series of 'incidental meetings'. The aim of these meetings was to informally share information about the Artist Placement Group (APG) (1966-89) as well as its successor O+I (Organisation and Imagination) (1989-2009). APG was founded by artist Barbara Steveni along with Barry Flanagan, David Hall, John Latham, Anna Ridley and Jeffrey Shaw.
IU reprises John Latham's use of the term 'incidental' and seeks to reignite and enrich debates around the role of the artist in contemporary society and inspire action.
IU continues to meet monthly. This year marked the start of Incidental Futures, a public touring programme curated to discover the impact of the original APG methods and to consider how they may be learned from and adapted today. This two-day event, made up of the Study Day and Incidental Assembly, marks the culmination of Incidental Futures.