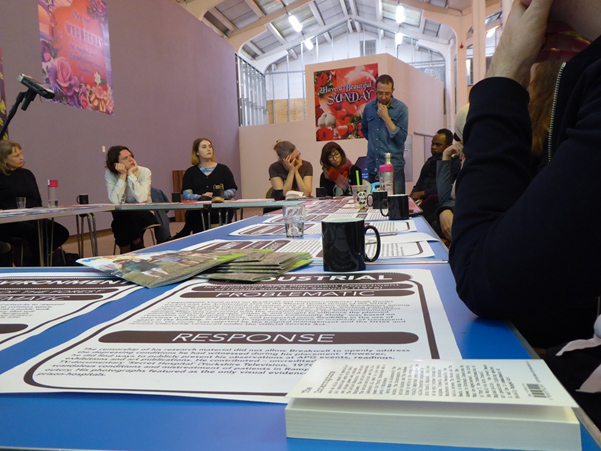 Clore Studio and Orozco Garden
Drop in to Incidental Assembly, an afternoon of participatory activities by artists, curators, researchers and writers exploring the principles of the Artist Placement Group (APG) (1966-89) which sought to reposition the role of the artist in society.
Many of these activities draw upon concepts coined by the APG, such as the idea that 'Context is Half the Work' or the 'figure of the Incidental Person'. In addition, these activities explore a range of techniques and methods that share a commitment to interrupting norms in law, health, industry, education and administration.
Contributors
Michele Allen
Johann Arens
Charles Danby and Rob Smith
Corinna Dean
KALEIDOWORKS
Nicola Ellis
Simon Farid
Rob Flint
Amanda Loomes
Laura Purseglove
Refreshments are available from Crane's Kitchen, the South London Gallery's café.
ABOUT
Incidental Unit (IU) was formed in 2016 following a series of 'incidental meetings'. The aim of these meetings was to informally share information about the Artist Placement Group (APG) (1966-89) as well as its successor O+I (Organisation and Imagination) (1989-2009). APG was founded by artist Barbara Steveni along with Barry Flanagan, David Hall, John Latham, Anna Ridley and Jeffrey Shaw.
IU reprises John Latham's use of the term 'incidental' and seeks to reignite and enrich debates around the role of the artist in contemporary society and inspire action.
IU continues to meet monthly. This year marked the start of Incidental Futures, a public touring programme curated to discover the impact of the original APG methods and to consider how they may be learned from and adapted today. This two-day event, made up of the Study Day and Incidental Assembly, marks the culmination of Incidental Futures.