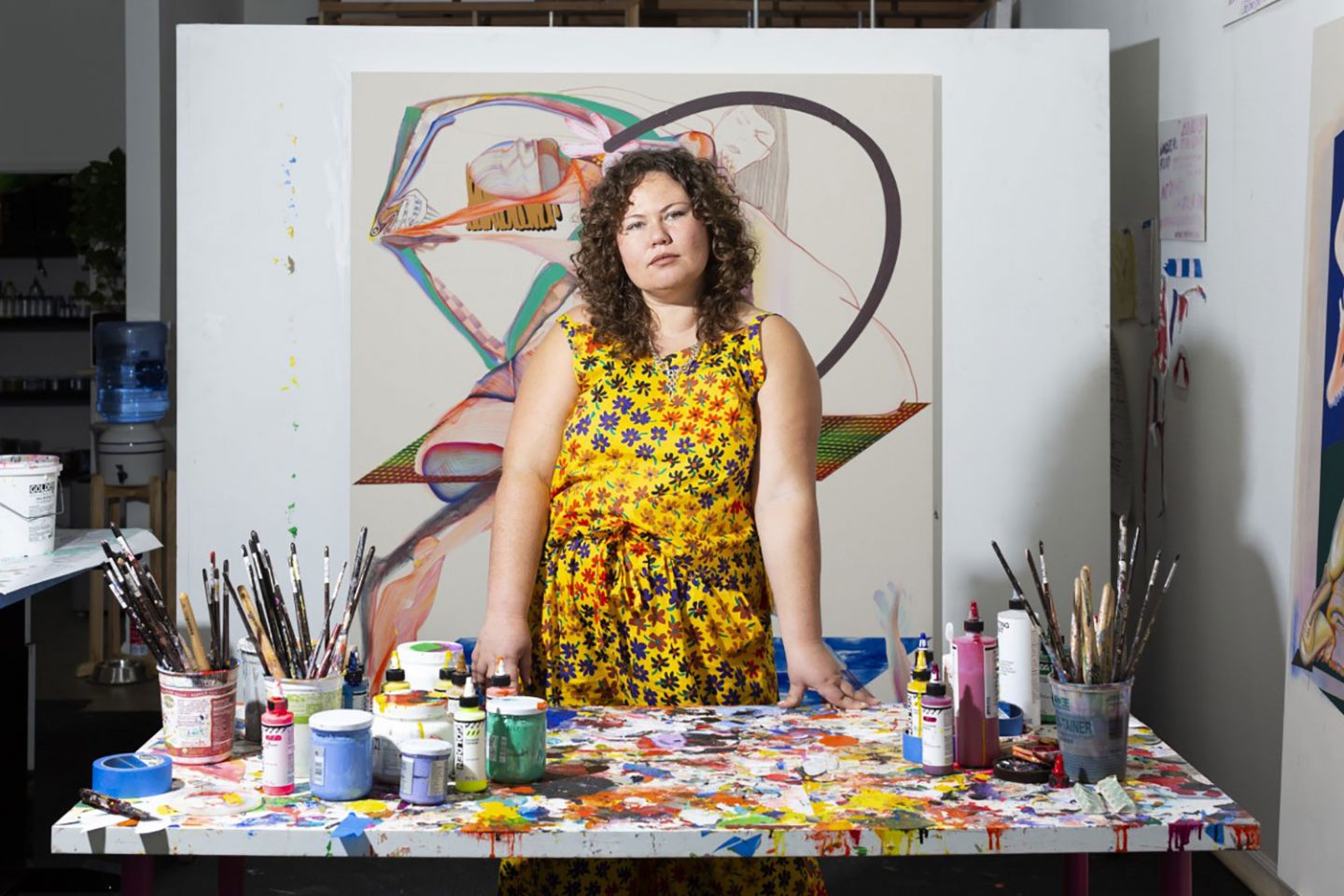 Join artist Christina Quarles for a live conversation with the director of the SLG, Margot Heller. Quarles will discuss her current exhibition In Likeness as well as her wider practice.
ACCESS
The event is a Zoom webinar. Audience members will not be visible.
The talk is accompanied by a slideshow of images, followed by audience questions.
There are automated captions.
There are no scheduled breaks.
The event will last approximately 1 hour.
BIOGRAPHY
Christina Quarles (b. 1985 Chicago, USA) currently lives and works in Los Angeles. She received an MFA from the Yale School of Art in 2016, and holds a BA from Hampshire College. Quarles was a 2016 participant at the Skowhegan School for Painting and Sculpture and was the inaugural recipient of the 2019 Pérez Art Museum Miami Prize.
Recent exhibitions include: Christina Quarles, MCA Chicago (2021); Dance by tha Light of tha Moon, X Museum, Bejing (2021); I Won't Fear Tumbling or Falling / If We'll be Joined in Another World, Pilar Corrias, London (2020); But I Woke Jus' Tha Same, Regen Projects, Los Angeles (2019) among others.
Since joining the South London Gallery (SLG) as Director in 2001, Margot Heller has curated numerous exhibitions, events and projects, as well as leading the organisation through significant expansion in terms of its artistic and education programmes, buildings and visitor numbers.