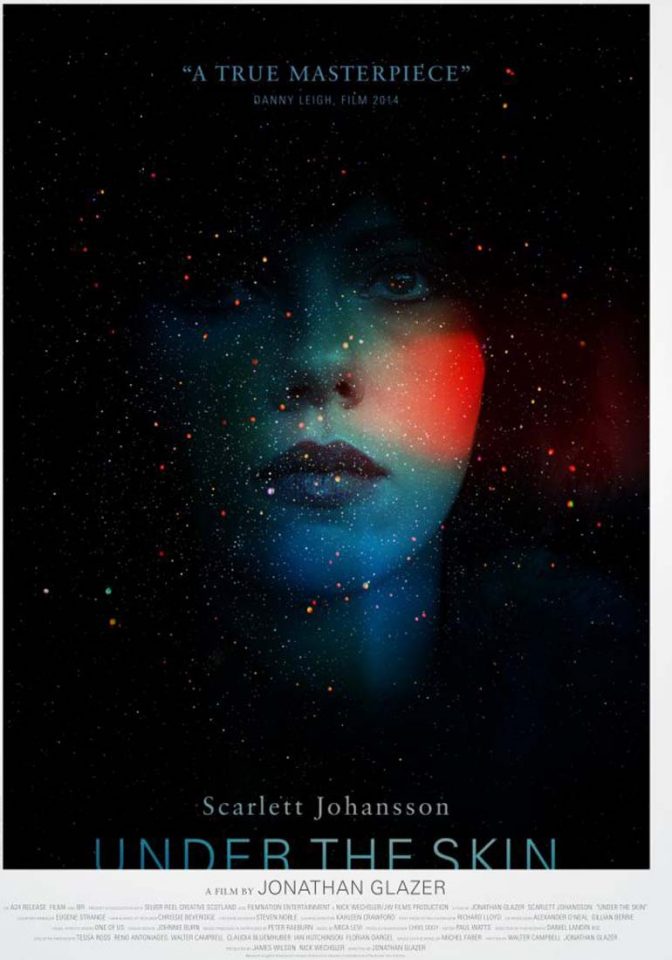 Christina Quarles selects a double screening of two films that have influenced her own practice as an artist.  
Under the Skin (2013) is a film about seeing our world through non-human eyes. Filmed on location in Scotland, Jonathan Glazer's elliptical sci-fi film follows an alien creature (Scarlett Johansson) who stalks human prey. 
Betty Boop: Snow White (1933) is a short film from Max Fleischer's Fleischer Studios. It features the titular character in the role of snow white, which was released by Disney as an animation in 1937.
Please note the films start promptly at 6pm. This event is FREE to attend, depending on availability.
BIOGRAPHY
Christina Quarles (b. 1985 Chicago, USA) currently lives and works in Los Angeles. She received an MFA from the Yale School of Art in 2016, and holds a BA from Hampshire College. Quarles was a 2016 participant at the Skowhegan School for Painting and Sculpture and was the inaugural recipient of the 2019 Pérez Art Museum Miami Prize. 
Recent exhibitions include: Christina Quarles, MCA Chicago (2021); Dance by tha Light of tha Moon, X Museum, Bejing (2021); I Won't Fear Tumbling or Falling / If We'll be Joined in Another World, Pilar Corrias, London (2020); But I Woke Jus' Tha Same, Regen Projects, Los Angeles (2019) among others. 
ACCESS
Under the Skin is rated 15, however entrants must by 18 or over as Betty Boop as Snow White is unrated in the UK 

Wheelchair – Wheelchair Access and/or Disabled Toilets are available at this site.

 

Audio Induction Loop – Audio Induction Loops for the hearing impaired are available at this site.

 

Please contact 

lily@southlondongallery.org

 with access requirements