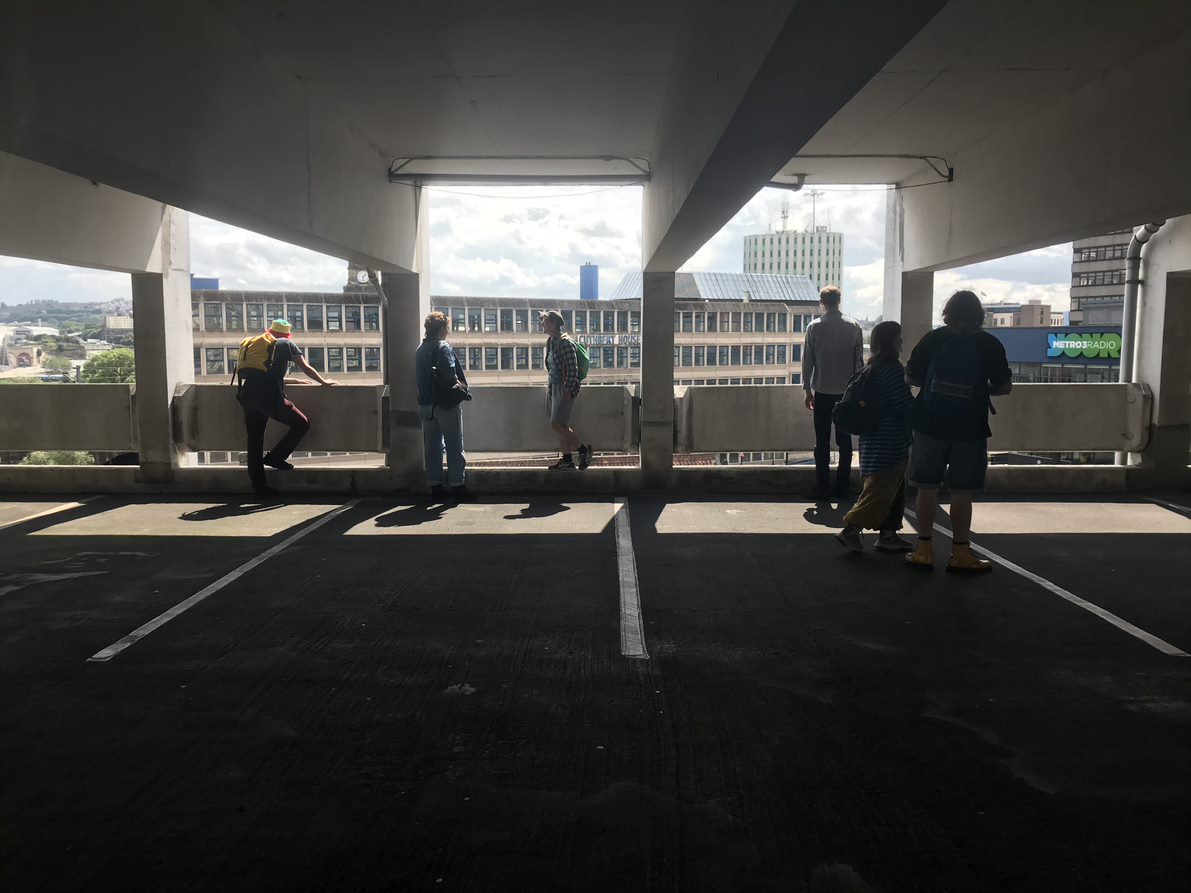 Beginning at the South London Gallery, where their 'psychogeographic' sound work is on display as part of New Contemporaries 2021, INCURSIONS will lead a collective walk towards Goose Green's William Blake mural, looping back through the streets of Peckham to reconvene at the SLG Fire Station.  
The walk traces other worlds that haunt the backstreets of south London, using the artist William Blake and writer Laura Grace Ford's text A Visionary Sense of London as guides.  
Please note your email address will be shared with New Contemporaries to arrange the meeting point for this walk. 
BIOGRAPHIES
INCURSIONS is a project by Archie Smith and Kitty McKay based in Newcastle-upon-Tyne. Part walking event, part radio project, part archive, INCURSIONS hosts weekly walking forums for anyone to attend, building a collective conversation around space and place, memory, friendship and psychogeography in and around the city. 
ACCESS