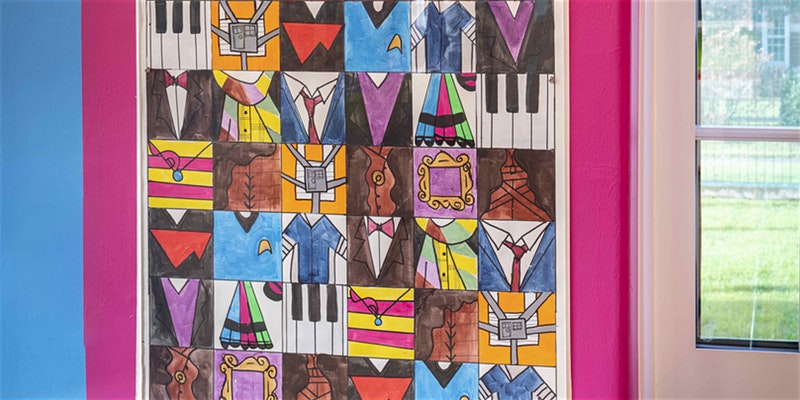 Join us for a wallpaper design workshop, inspired by popular TV shows and films, led by artist Jessica Voorsanger.
The workshop accompanies the Hospital Rooms display in Gallery 4 of the Fire Station. Learn more about the artwork Jessica made with service users at Croydon PICU, a Men's Psychiatric Intensive Care Unit at Bethlem Royal Hospital, and create your own hand-drawn graphic image or motif based on a TV show or film.
Click here to book a free place.
ABOUT
Jessica Voorsanger is an American artist and academic, living and working in London. Her work explores stardom, television shows and fame using a wide range of media, including filmed performances, paintings and sculptures. Previously, she worked on the Mystery Train project for the Institute of Contemporary Arts to make contemporary art more accessible to people with learning disabilities.
ACCESS
Seating is available.
The workshop involves hands-on making. It is low noise.
The event takes place on the third floor which is accessible via a lift or stairs.
Ear plugs, ear defenders, magnifying glasses and wheelchairs are all available.
For more information on access at the SLG please click here.