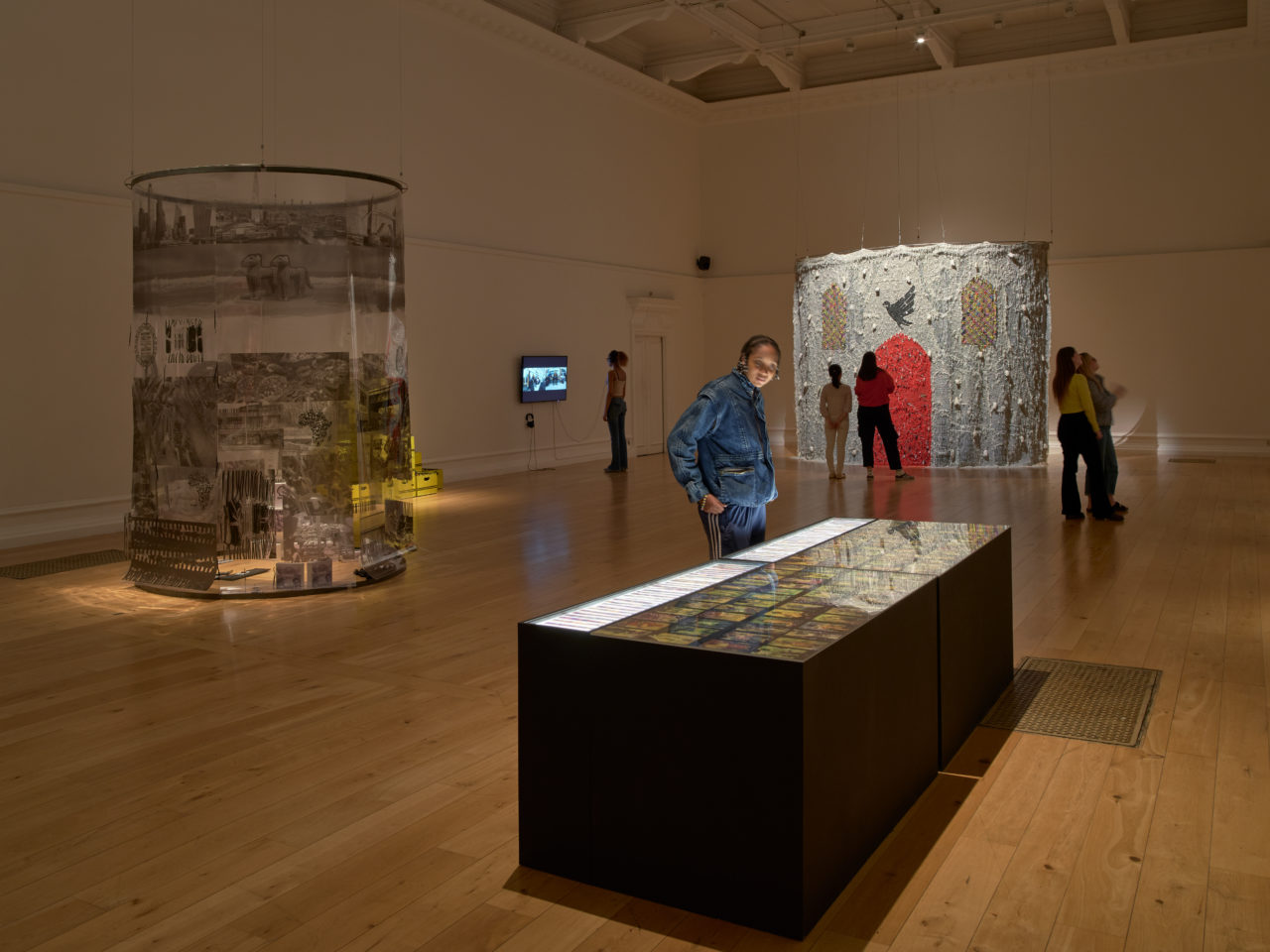 MAIN GALLERY & FIRE STATION GALLERIES
Don't miss your last chance to visit Lagos, Peckham, Repeat: Pilgrimage to the Lakes.
To mark the final week of the show, join us on Wed 25 Oct at 7pm. Director of the SLG, Margot Heller, will give an introduction to the exhibition.
Following the short talk, we invite you to explore the galleries and browse the shop. Enjoy a drink at our café, South London Louie. All of our spaces will be open until 9pm!
Access
It is dark and loud in the Main Gallery
Do not touch any artwork in the Main Gallery
Seating, ear defenders, ear plugs, magnifying glasses and torches are available upon request
Please contact mail@southlondongallery.org with access requirements.

 

Content guidance: Gallery 5 contains nudity and photography from the colonial era
For more information on access at the SLG please read here.