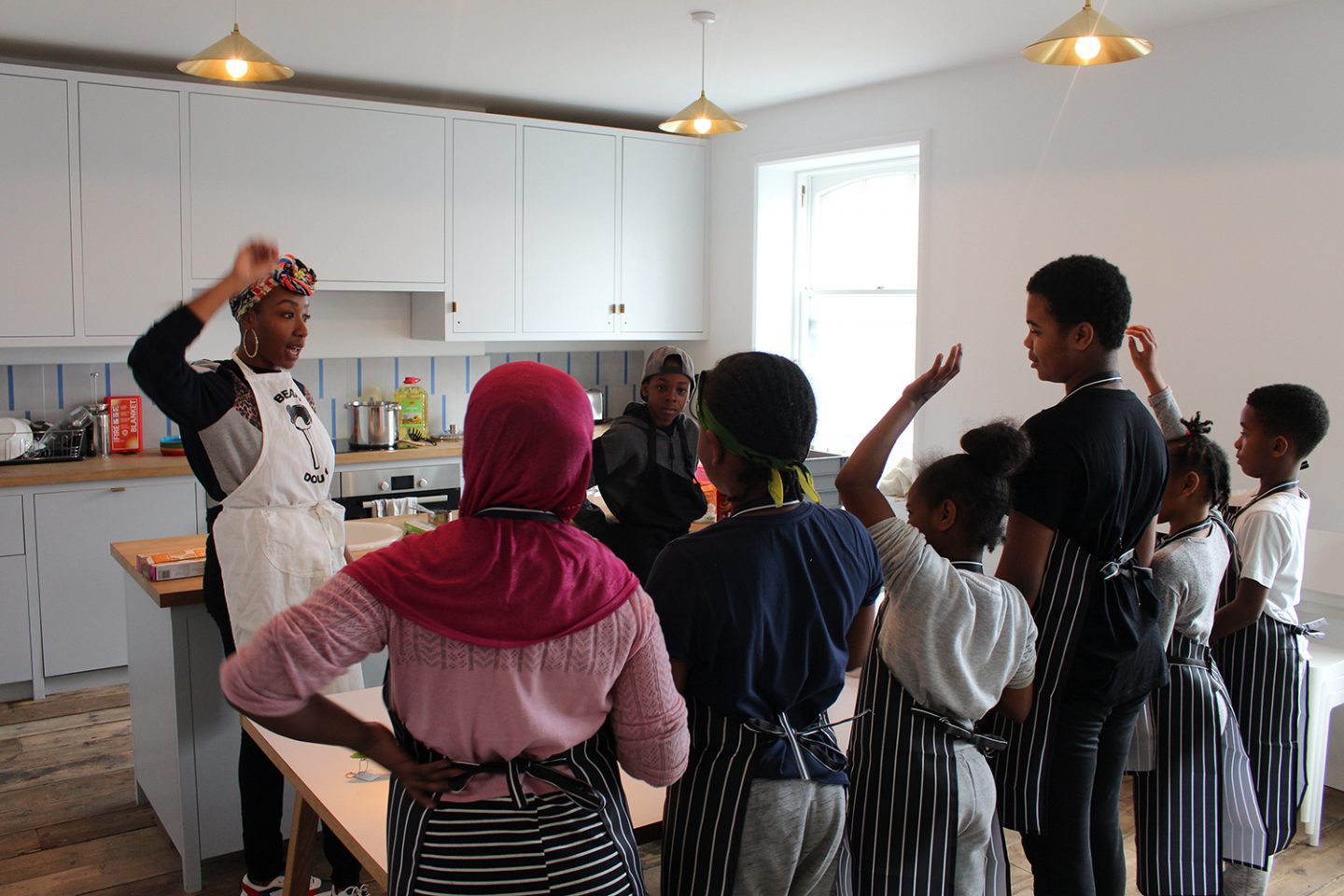 Join us for a day of free talks, food and family activities at our first Local History Weekend.
Talks
11AM
Derek Kinrade: the lost buildings of Peckham
Derek Kinrade is a writer and author, who has recently concentrated his work on the history of Peckham. He writes for publications including The Journal of Radical History, The Peckham Peculiar and Peckham Society News, and has had articles reprinted in the limited edition book People and Places of Peckham's Past. He is a currently member of The Peckham Society and the Peckham Heritage Regeneration Partnership which is the part of the Peckham Townscape Heritage Initiative.
1PM
The Feminist Library: feminist histories of Peckham and Camberwell
Anna Pigott, trustee of the Feminist Library, talks to Jade Onojeruo, SLG Heritage Programme Assistant. Together they consider the feminist histories of Peckham and Camberwell from the 1980s to the present day.
3PM
Young Historians Project: African Women and the British Health Service 1930-2000
The Young Historians Project (YHP) screen a short film and host a roundtable discussion about their upcoming research project A Hidden History: African Women and the British Health Service 1930-2000. YHP are a non-profit organisation formed by young people aged 16-25 encouraging the development of young historians of African and Caribbean heritage in Britain.
CHILDREN & FAMILIES
2PM – 5PM
FLAVOUR CRAVERS
Join the Flavour Cravers in the Fire Station kitchen for a fun afternoon of collaborative cooking, recipe sharing and eating, concluding a recent collaboration with the Big Family Press After-School Club. Children and their families are invited to discuss what is or was on the table for your school meals and help build our own alternative school lunch menu.
2PM – 5PM
THE BIG FAMILY PRESS OPEN PUBLISHING SESSION
Learn how to riso print, share  experiences of life in Peckham and Camberwell, and make a DIY publication for our archive using a range of exciting creative materials. Developed with artists Rhiannon Hunter, Jacob V Joyce, Rudy Loewe, Sofia Niazi, Emily Rand, Shy Bairns and more, use our growing library of locally inspired collage material to make a zine about your life and stories.
This workshop is inclusive and open to children, young people and adults of all ages.
ON DISPLAY ALL DAY
Discover new perspectives on Peckham and Camberwell in four new free displays specially programmed for the Local History Weekend, open 11am-6pm.