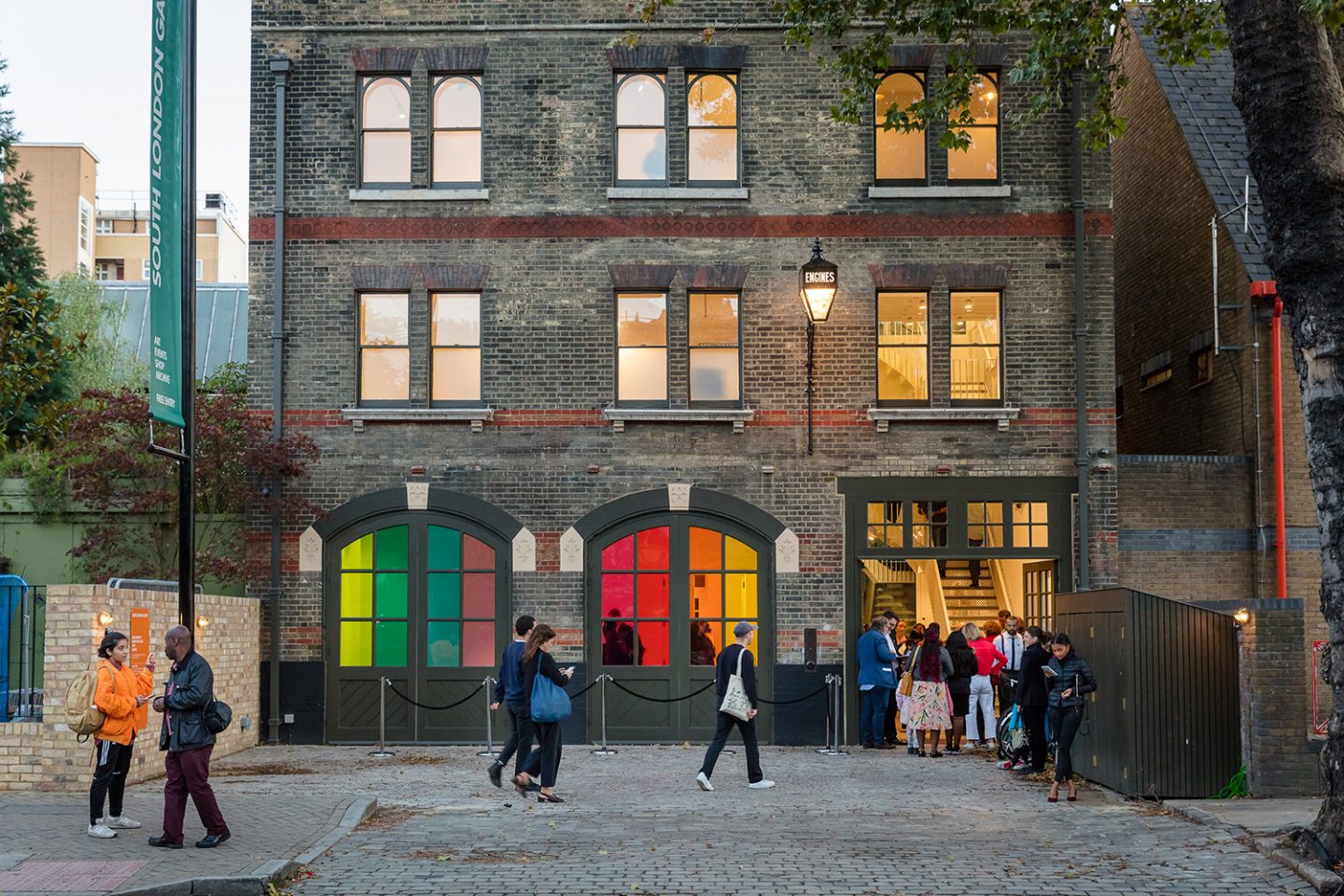 Visit the Fire Station until Sun 9 Jun to see the free displays developed for our Local History Weekend.
Back to The Bookplace, Archive
Back to The Bookplace explores the history of a community bookshop operating at 13 Peckham High Street from 1977 to mid-1990s. Click here to read more about the exhibition, which is on display in the Archive until Sunday 18 August.
Local History Map, Gallery 1
Leave your own stories on a giant map of the local area designed by artist Soofiya Andry.
Kaleidoworks, Films for the Future, Gallery 2
Artist duo Kaleidoworks present films made with children living on Elmington Estate using green screen technology.
Narration Group, PERIPHERY, Gallery 3
Watch a programme of short films relating to the concept of 'the Periphery' in the Reading Room curated by the Narration Group, a new collective of women and non-binary people of colour who meet fortnightly at the SLG
Throughout the Fire Station
John Macedo's sound works telling stories of slime, sport and friendship appear in unusual places throughout the Fire Station
LOCAL HISTORY WEEKEND
31 MAY – 2 JUN 2019
The Fire Station hosted a weekend of pop-up events celebrating south London heritage, from the legacy of Peckham's radical publishing past to local children's experiences of urban spaces in 2019. Artists, activists, historians and local residents presented free talks and events on Friday evening, Saturday and Sunday. The mobile Feminist Library van parked on the Fire Station forecourt all weekend, with a selection of books, zines and periodicals to browse. Children and their families were invited to join the Big Family Press as they took over the attic for a lively weekend of riso print and zine making.