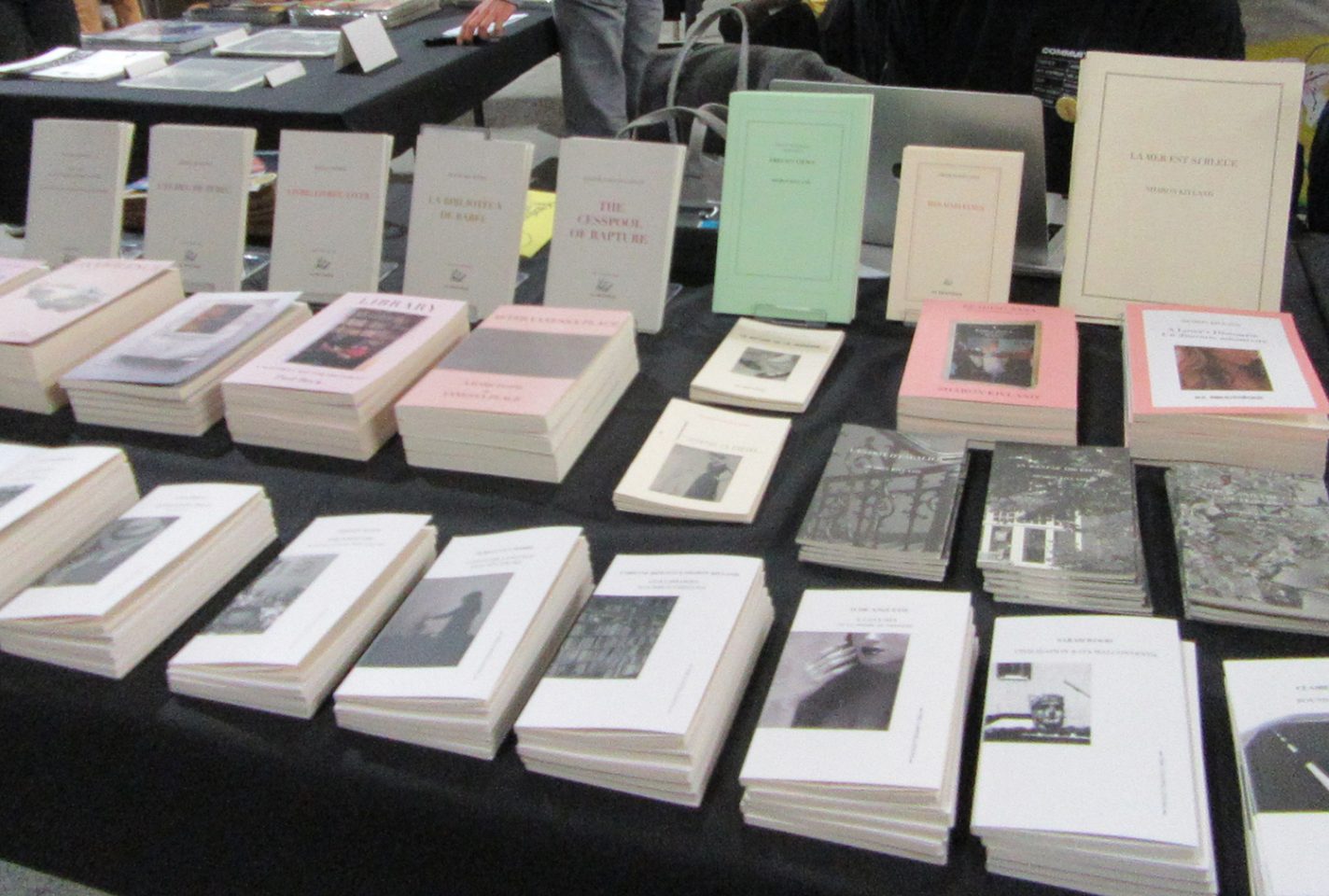 Join us for an evening of readings by Felicity Allen, David Berridge, Isobel Wohl, Joseph Noonan-Ganley and Sharon Kivland from their recent books published by Ma Bibliothèque, the imprint of artist Sharon Kivland.
The first half of the event features readings from THE CONSTELLATION series: Felicity Allen reads from The Disœuvre, a title that is a neologism coined as an alternative to the conventional 'oeuvre' produced by art's heroes. David Berridge reads from a book in which hairdressers on a Central London street freeze and find themselves transported to a desolate seaside town. Isobel Wohl reads from Winter Strangers, a book of short stories that examine the dynamics of barrenness and thwarted or misrecognised satisfactions.
In the second half of the event, Joseph Noonan-Ganley will be joined by Virgil B/G Taylor and Carl Gent to read from his book The Cesspool of Rapture in THE GOOD READER series. Finally Sharon Kivland reads a published version of her reading at the Freud Museum, London, at the conference Surrealism & Psychoanalysis: Conquest of the Irrational?
Ma Bibliothèque was established by the artist, writer, and editor Sharon Kivland in 2013.