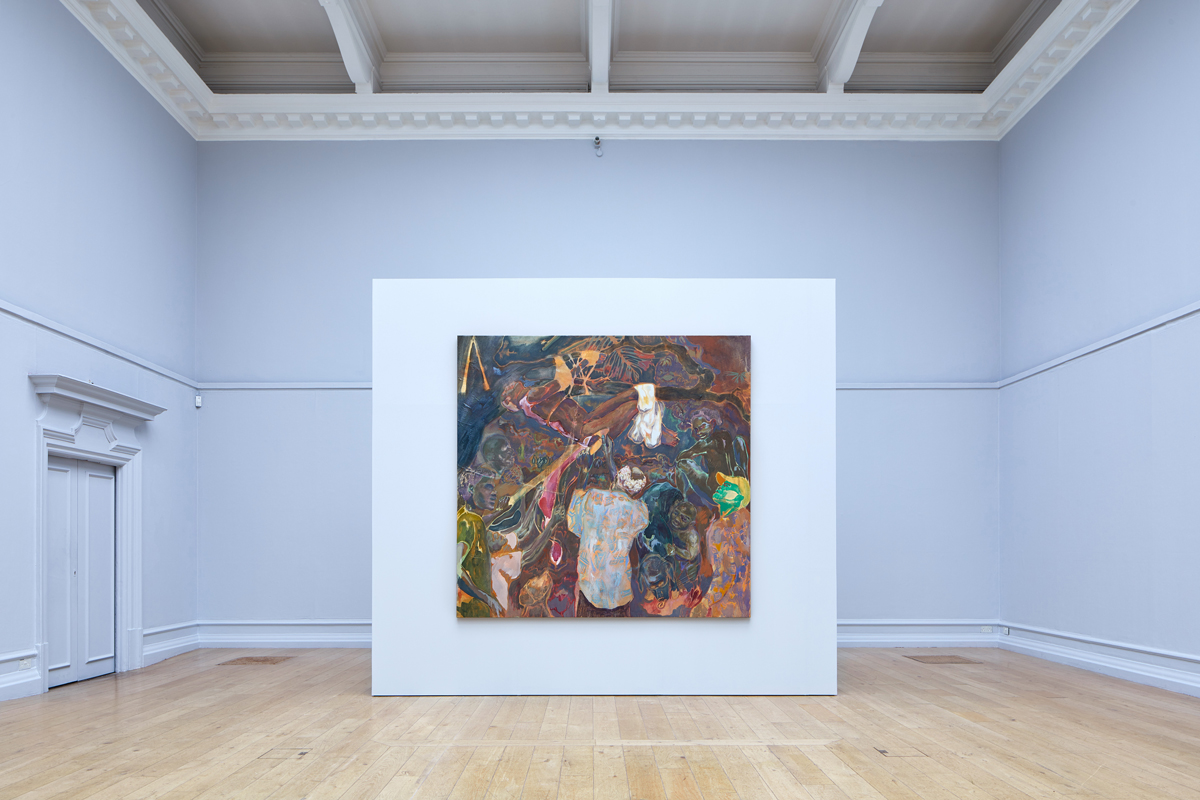 Michael Armitage discusses his practice in conversation with art historian and curator Sandhini Poddar.
BIOGRAPHIES
Michael Armitage received his BA in Fine Art from the Slade School of Fine Art 2007 and has a Postgraduate Diploma from the Royal Academy Schools 2010. Recent solo exhibitions include Peace Coma, Turner Contemporary, Margate; Strange Fruit, White Cube, Hong Kong, (both 2017) and Michael Armitage/ MATRIX 263, Berkeley Art Museum and Pacific Film Archive (2016). Group exhibitions include; Drawing Biennial, London (2017); Imitation of Life: Melodrama and Race in the 21st Century, HOME, Manchester, 2016; La vie Moderne, La 13th Biennale de Lyon, Lyon; I am because of you, Yuan Museum, Beijing, (all 2015); 100 Painters of Tomorrow, Beers Contemporary, London (2014);Tomorrow : London, South London Gallery (2014) ; Connecting Worlds, UBM, London (2013); Myth and Market (with John Tiney);Studio 1 :1, London (2013) ; Drawing Biennial 2013, Drawing Room, London (2013); RA Schools Show, Royal Academy Schools Studios, London (2010); and Ascension, Simon Oldfield, London (2008).
Sandhini Poddar is an art historian and Adjunct Curator at the Solomon R. Guggenheim Museum. She is the exhibition curator for V. S. Gaitonde: Painting as Process, Painting as Life at the Solomon R. Guggenheim Museum, New York and the Peggy Guggenheim Collection, Venice. She recently curated Bharti Kher: Misdemeanours at the Rockbund Art Museum in Shanghai. Poddar was formerly Associate Curator of Asian Art at the Guggenheim, where she curated Anish Kapoor: Memory and Being Singular Plural for the Deutsche Guggenheim, Berlin and the Solomon R. Guggenheim Museum, and organized the Guggenheim's presentation of Zarina: Paper Like Skin.