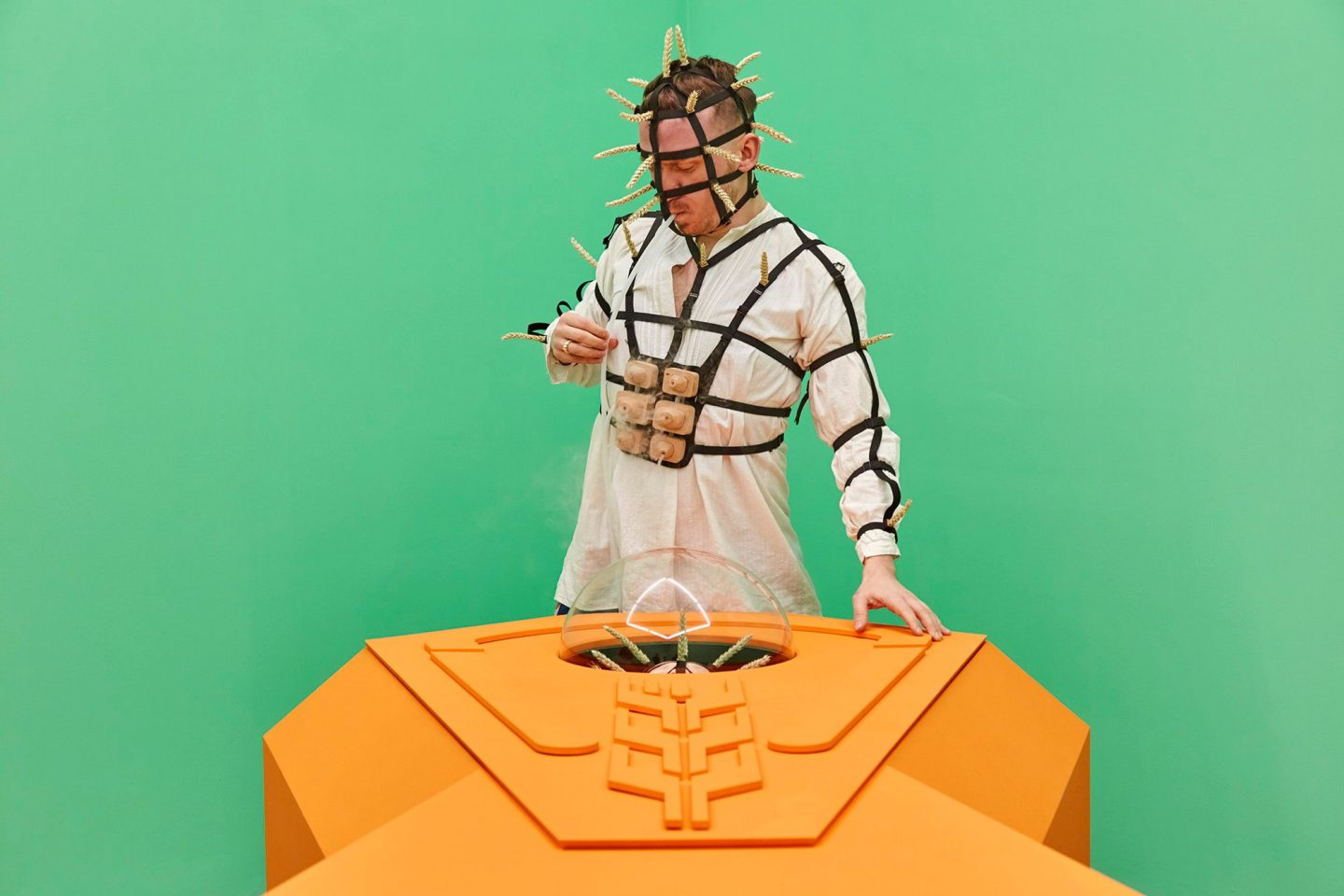 In this live event, New Contemporaries 2021 artists who work with performance respond to and animate their exhibited works.   
Performances by Mataio Austin Dean, Femi Dawkins, Sandra Poulson and Rafał Zajko explore identity, oral tradition and alternate futures. 
For your safety and the safety of others, we ask that you wear a face covering unless exempt.   
Please note your email address will be shared with New Contemporaries for correspondence regarding this event.  
ACCESS
There is seating available.

 

Ear plugs, ear defenders, magnifying glasses and wheelchairs are all available.

 

See our 

access page

 for more information.