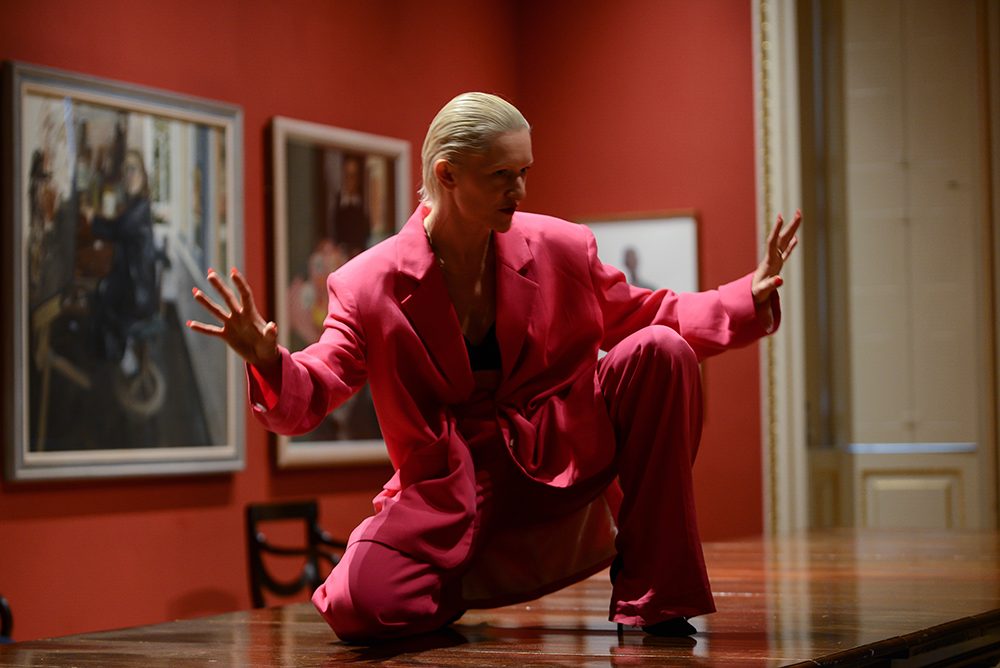 A live public event of performances and readings by New Contemporaries 2021 artists who, through various approaches, work with writing as part of or central to their practice.
The programme will include works by Christopher Bond, Katarina Ranković, Rebeca Romero, Agnieszka Szczotka and Adrianna Whittingham.
Literature, performance writing and spoken word are increasingly popular forms for contemporary art practice. Presenting experimental writing by a diverse group of early career artists, this is the third year in which artists who work in this form are showcased alongside the New Contemporaries exhibition.
BIOGRAPHY
Christopher Bond is an artist and writer currently based in London. Engaged with storytelling, his work analyses the queer body in relation to systems of order – in nature, in nightlife, in cities. Often creating objects and posters from speculative futures, alongside fictional texts, Bond's work outlines situations in which mass bio-political revolutions have occurred. Recent projects have included sex-worker-positive tattoos, queer doomsday preppers, future AI porn categories, love letters to Oleg Kulik and musings on the form of the antler.
Katarina Ranković is a video, performance and text-based artist interested in the mechanics of self. Her work explores whether fictional characters can be reverse-engineered into persons and conceived as literary prototypes of general artificial intelligence. Current projects include Anomaline, a novel about an anti-person; Vernacular Spectacular, a one-woman empathy circus; and Scripting for Agency, a research project about writing agents. As a Yorkshire-born Serb raised in Norway and working in London, both the theory and practice of Katarina's work originates from the daily necessity of inhabiting and switching between many selves.
Rebeca Romero's practice explores the connections between technology and an all too often imposed Western vision of history. Through a range of media – including sculpture, image manipulation, performance and video – she approaches concepts of diasporic identity, truth, fiction and their relationship to the digital age. The recent inclusion of new, disruptive technologies into her work, such as 3D scanning and printing, raises further questions surrounding production, automation and processes of exchange. Overall, Romero seeks to question ideas and practices of history-making, representation, appropriation and authorship.
Agnieszka Szczotka's practice draws on references as disparate as the Catholic imaginarium, feminist avant-garde, self-portraiture, pop songs and psychology, as a means to examine the role of the unreliable narrator. Interweaving personal narratives, historical events and various modes of knowledge production, Szczotka embodies a vast cast of personas that inhabit her performances, videos, photographs and texts. Embracing dark humour, affect and repetition she questions individual and collective memory as a means to challenge received knowledge and exorcise the past.
Adrianna Whittingham is a London-based artist working with writing, performance, audio and installation. Through absurdist, personal and visceral sensory narratives, she explores and references her Jamaican cultural heritage, employing political undertones in relation to aggregate moods and opinions.
New Writing with New Contemporaries is programmed by New Contemporaries in collaboration with the South London Gallery, and is supported by the New Contemporaries Bridget Riley Artists' Professional Development Programme.
For your safety and the safety of others, we ask that you wear a face covering unless exempt.
Please note your email address will be shared with New Contemporaries for correspondence regarding this event.