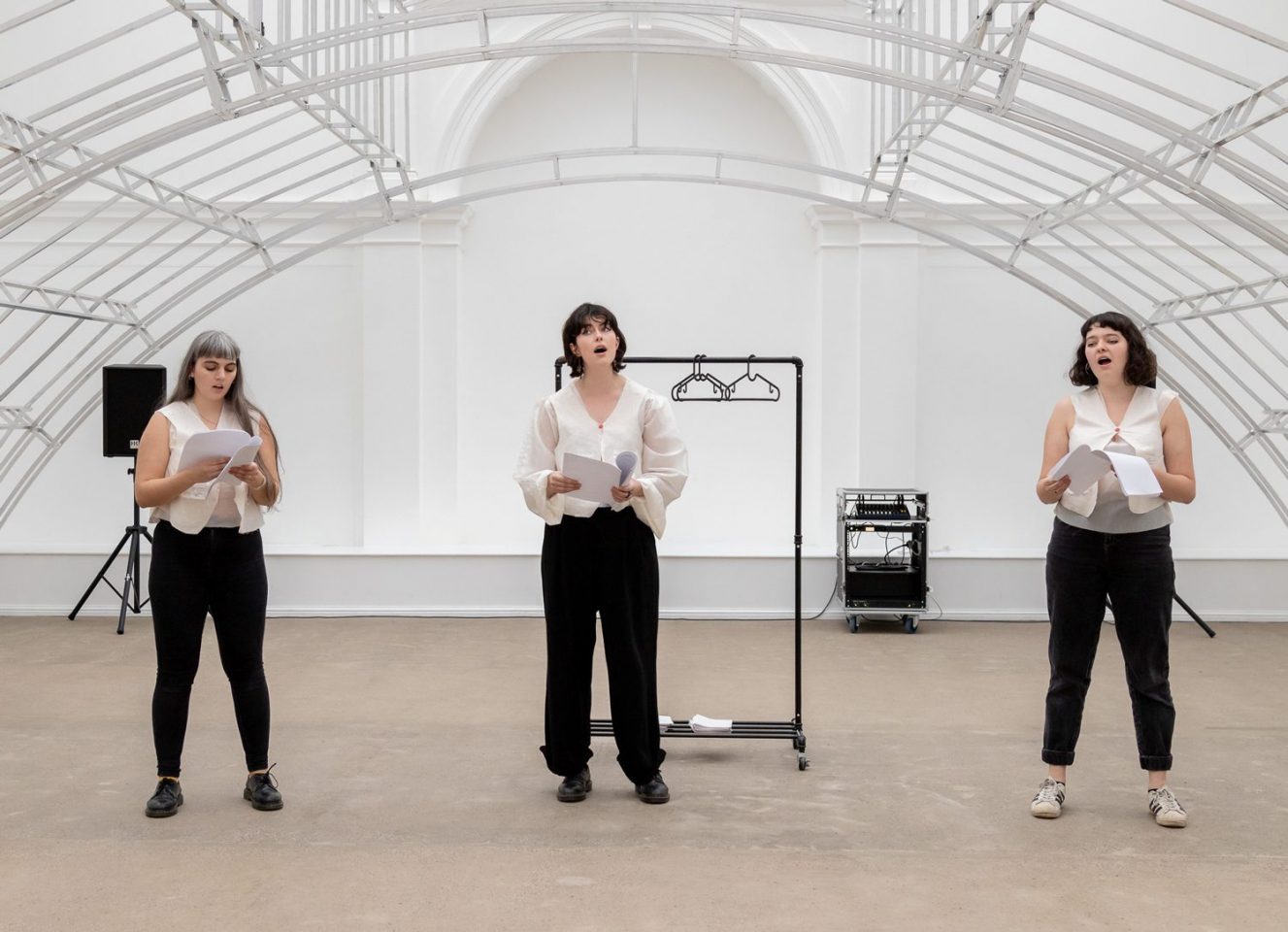 Clore Studio and Main Gallery, Main Building
Six emerging artists present performances involving literature, writing and spoken word as part of a programme developed by New Contemporaries with artist Nick Thurston and Corridor8 to support experimental artists' writing.
A group of nominators including Maria Fusco, Katrina Palmer, Bedwyr Williams and New Contemporaries alumni Harold Offeh and Heather Phillipson, selected artists Jude Browning, Lucy Rose Cunningham, Freya Dooley, Malachy Harvey, Leo Hermitt and Ruby Lewis to participate in this programme.
SCHEDULE
2.00pm Event begins
2.05pm Introduction by New Contemporaries
2.10pm Ruby Lewis
2.20pm Leo Hermitt
2.45pm Malachy Harvey
3.00pm Ruby Lewis
3.10pm Break
3.30pm Jude Browning
3.45pm Freya Dooley
4.10pm Lucy Cunningham
4.30pm Ends
ABOUT
New Writing with New Contemporaries is an innovative two-phase programme coinciding with Bloomberg New Contemporaries 2019. Literature, performance writing and spoken word are increasingly popular forms for contemporary art practice, yet are often challenging to showcase in exhibitions. This programme aims to develop a new model for supporting and publicly presenting experimental writing by talented emerging artists from across the UK.
ACCESS
The performances will move between the Clore Studio and Main Gallery.
There will be a mixture of seating and standing.
There will be a break.
A running order will be available in January.
Ear plugs, ear defenders, magnifying glasses and wheelchairs are all available.
For more information on access at the SLG please click here.