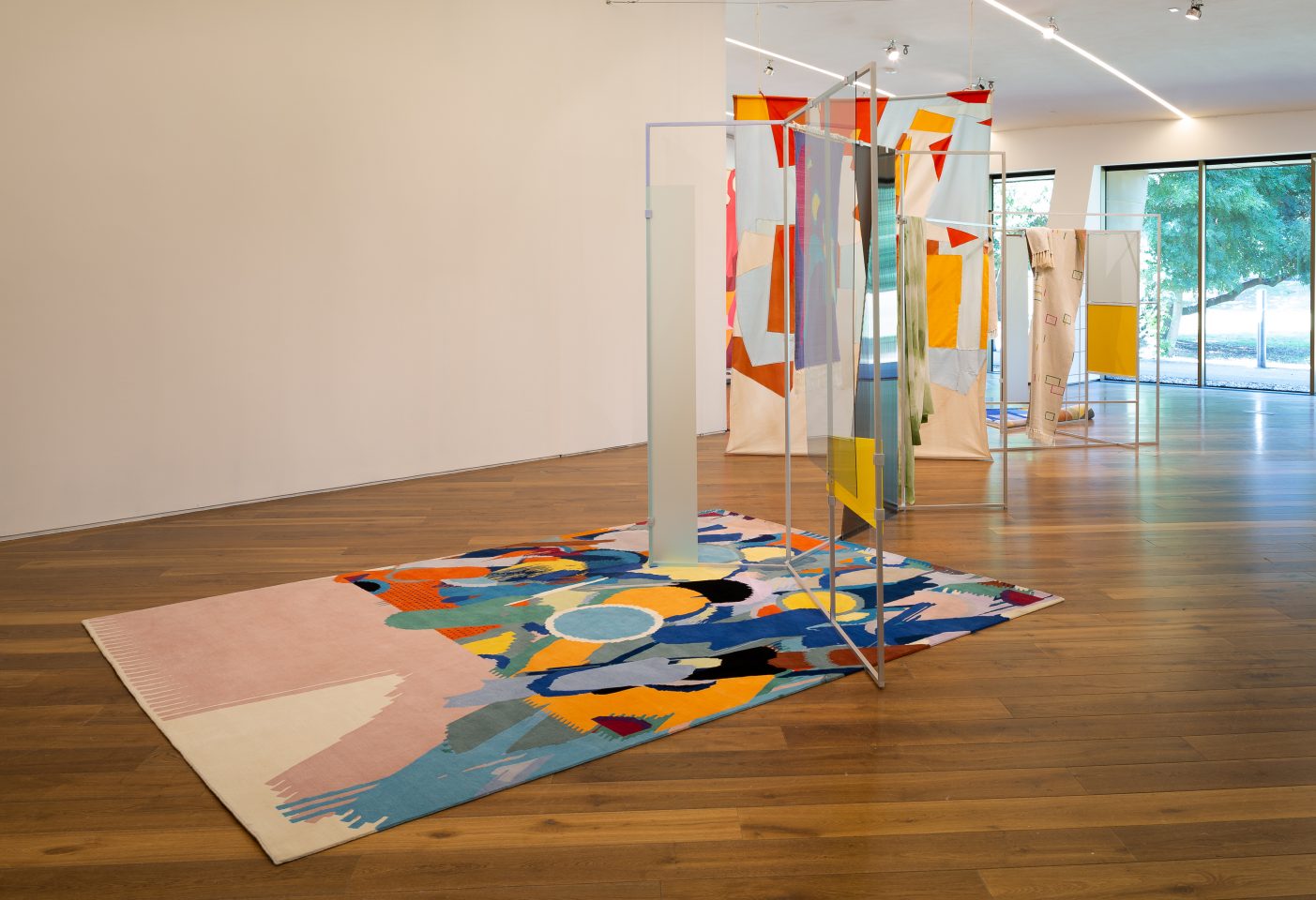 To coincide with the Bloomberg New Contemporaries 2021 exhibition, this panel discussion investigates the relationships between craft and technology. Many contemporary artists utilise craft practices, often in a reappraisal of traditional methods, and combine them with technological, industrial and digital processes.
Craft-tech reflects on how technology is used in craft processes to enhance or replace hand-based techniques; to create synergies between practices and media; to question ideas around production; and to explore the place of craft in contemporary visual arts.
The contributors to the symposium are: Laurie Britton Newell, Jahday Ford, Lilah Fowler and Eva Rothschild. In addition to the panel discussion, the Craft-tech programme also includes workshops and artists responses.
ABOUT
Craft-tech is a symposium of discussions and participatory workshops accompanying Bloomberg New Contemporaries 2021 at the South London Gallery.
Please note your email address will be shared with New Contemporaries for correspondence regarding this event.  
BIOGRAPHIES
Laurie Britton Newell is a Senior Curator at Wellcome Collection where she recently curated On Happiness (2021) and Somewhere in Between (2018). She previously ran a rural curatorial platform and taught at the University of Colorado in the USA. Prior to that she worked as a curator at the V&A Museum where she curated critically acclaimed exhibitions such as Memory Palace (2013), Make Lab (2011), 1:1: Architects Build Small Spaces (2010) and Out of the Ordinary: Spectacular Craft (2008).
Lilah Fowler is a British-Japanese artist, born and based in London, whose recent work has included working with algae, fungi, clay, weaving and digitally generated patterns. Recent exhibitions include 'Desde el Salon', Whitechapel Gallery, 'My Kid Could've Done That', Holbourne Museum, Bath, and 'Code Clay, Data Dirt', First Site, Colchester.
Jahday Ford is a recent graduate from The Manchester School of Art specialising in hot glass and mould design. Using the combination of glass blowing and digital design the materiality of his glass objects changes radically, effectively bonding these two diverse fields. His award winning project 'Breathe' has been exhibiting in galleries around the country including New Designers, London Design Junction, The Corning Museum of Glass, Manchester Craft & Design Centre and The National Centre for Craft & Design based in Lincolnshire.
Eva Rothschild was born in Dublin, Ireland, 1971 and currently lives and works in London. Since 2014, was elected RA, Royal Academy of Arts, London. Eva represented Ireland at La Biennale di Venezia, 58th International Art Exhibition 2019 and was awarded the 13th Robert Jacobsen Prize for sculpture 2019. Recent public commissions include 'My World and Your World' 2020 for The King's Cross Project, London, the forthcoming 'Double Rainbow' for The Central Bank of Ireland, Dublin and Saddler's Wells East Bank, Stratford, London both due for completion 2022.
ACCESS 
The event is live captioned. Click the red 'live' button on the top left of your screen and the live captions for the event will open in a new window.

 

Audience members will not be visible.

 

There will be no breaks.

 

The SLG takes event moderation very seriously. As such, to prevent the possibility of any offensive or inappropriate comments being shared during our online events, the chat function is disabled and only panellists can speak throughout. Attendees are warmly invited to use the Q&A functionality to ask questions, which are visible for the event hosts only.