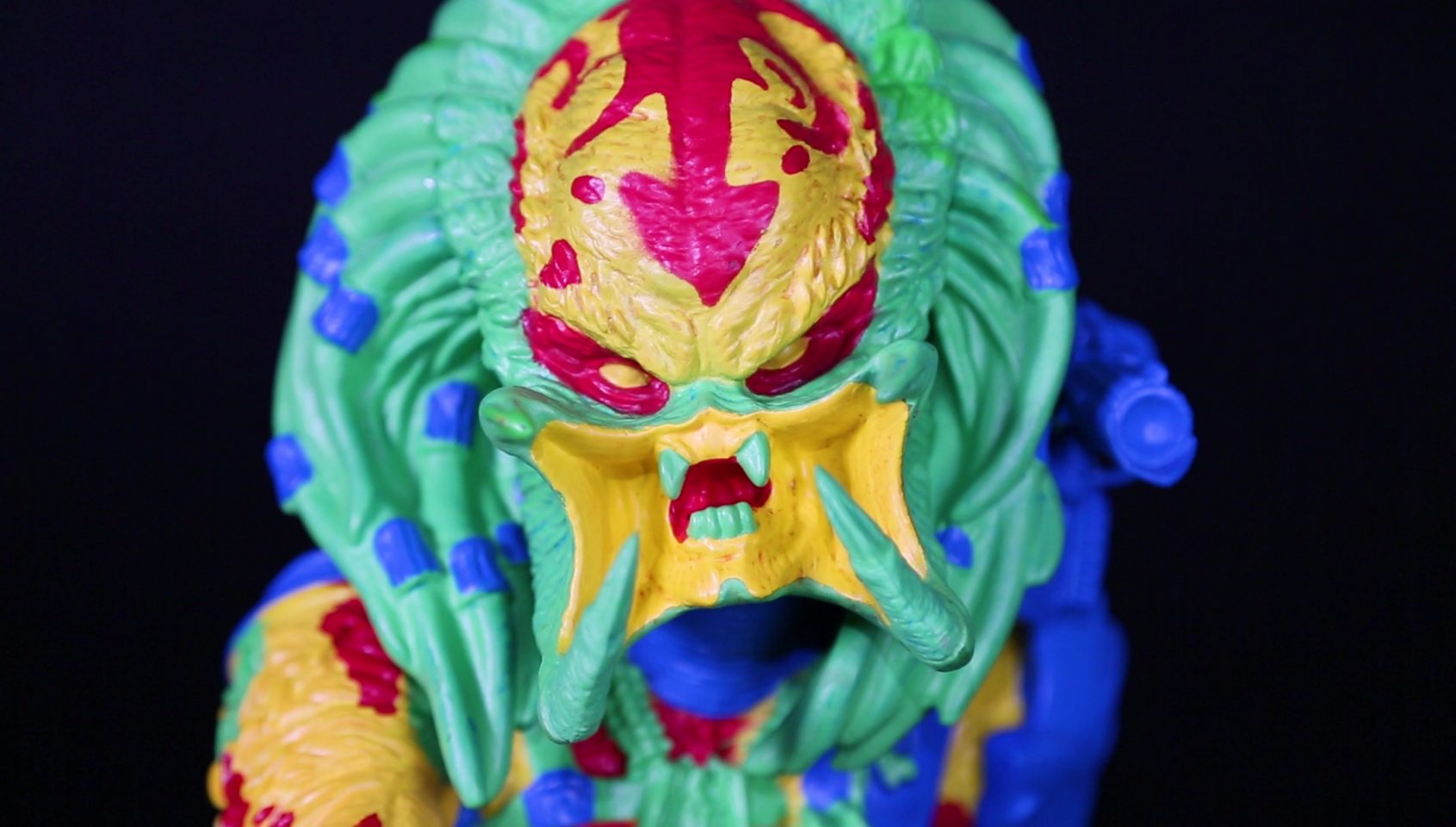 Join us for this online film screening curated by artists Sophie Cundale and Ben Gomes. The screening will take place on YouTube here: https://youtu.be/4uvUA06r3O0 
What You Could Have Won is a contemporary interpretation of chaos, where relics from childhood return to destabilise our notions of reality. The online screening evokes spirits from the past, exploring subconscious energies that lie in the underbellies of power and popular culture. Artists' works are combined with other video fragments, a drift through cartoonish cynics, unblinking zombie cultures and folkloric futures. 
The screening includes works by Karen Kilimnik, Jennifer Martin, Chloée Maugile, Chris Michael and Andrew Norman Wilson. 
Content guidance
One work includes explicit sexual content, 18+
SCHEDULE
Mr Blobby Goes Shopping (Extract, sound design by Saul Rivers at CODA) 1 min 40 sec
Sophie Cundale & Ben Gomes, Nativity Part 1, 2016, Mini DV transferred to digital, 3 min 12 sec
Hate to Love (Extract) 1 min Sunset Beach (Extract) 55 sec
Andrew Norman Wilson, In the Air Tonight, 2020, HD video, colour, sound, 8 min
Karen Kilimnik, Kate Moss at the Beginning, 1996, VHS transferred to HD file, 7 min (Courtesy of the artist and Sprüth Magers Gallery)
Jennifer Martin, Channel 6, 2019, HD video, colour, sound, 7 min 30 sec
Chris Michael, In Your Room, 2019, HD video, colour, sound, 2019, 6 min
Chloée Maugile, At Dawn: Good Manners To Look Good, 2020, 16mm transferred to HD file, 5 min 7 sec (With special thanks to Charlie Hope, Hatty Coward and Nadia Correia for lighting donation)
Sophie Cundale & Ben Gomes, Nativity Part 2, 2016, Mini DV transferred to digital, 11 min
ACCESS
The event will last approximately 1 hour.
There will be no breaks.
Audience members will not be visible during the event.
The event will not be captioned.
The SLG takes event moderation very seriously. As such, to prevent the possibility of any offensive or inappropriate comments being shared during our online events, the chat function is disabled.
BIOGRAPHIES
Sophie Cundale (b. 1987) is an artist living and working in London. Previous work has been commissioned by Serpentine Galleries and the South London Gallery; screened at Temporary Gallery, Cologne; Spike Island, Bristol; Govett-Brewster Gallery, New Zealand; Catalyst Arts, AMINI festival, Belfast; VCD festival, Beijing and Innsbruck Biennale, Austria; and hosted on vdrome.org. The Near Room at the South London Gallery is her first major solo exhibition, and travels in December 2020 to Bonington Gallery, Nottingham.
Ben Gomes (b. 1989) is an artist living and working in London. His work includes painting, performance and writing. Recent exhibitions include Get Out of My Office curated by Daniel Neofetou and The Painting Show at All Hallows Church curated by Ruth Angel Edwards. Recent collaborations with Adam Gallagher have been exhibited at Lima Zulu and Auto Italia.
Karen Kilimnik (b.1955) has diverse practice that draws upon the tradition of Romantic painting, and utilises painting, drawing, collage, photography, video and installation to produce nuanced and playful observations of historical codes and symbols. Revelling in both mass and high culture, George Stubbs, Jean-Baptiste Oudry and the ballet are as important for Kilimnik as The Avengers, Kate Moss and pop music, forcing such distinctions to collapse into her own specific mélange of cultural influence and production. 
Jennifer Martin (b. 1990) is an artist-filmmaker living and working in London. Recent solo exhibitions and commissions include TEETH, Primary, Nottingham; Channel 6, Turf Projects, London; and Britain Been Rotten, Cypher Billboards, London. She has screened work in the UK and abroad at Art Licks Weekend, London; 36 Kasseler Dokfest, Kassel; B3 Biennial, Frankfurt; and European Media and Art Festival 32, Osnabrück. Martin is a co-director of the artist workers' cooperative not/nowhere, which is run by black artists and artists of colour and focuses on photochemical film, audio, and digital practices.
Since 2017 Chloée Maugile has written and directed plays and short films for institutions such as The V&A, The Young Vic and The Block. She graduated from Slade School of Art in 2019 and currently lives and works in London. Maugile will be premiering a new work, 'At Dawn: Good Manners To Look Good', a short film featuring Anthony Gopaul, Dumas Maugile and Thom Murphy. Directed by Chloée Maugile, filmed by Nina Porter, styled by Thom Murphy and soundtrack created by Conrad Pack.
Artist and researcher Chris Michael lives and works in London and Basildon, UK. Michael engages with ideas orbiting pop-culture, class, nostalgia, fanaticism, desire, transformation, longing & labour.  His work has been exhibited and screened internationally at institutions such as the Chisenhale, Whitechapel Gallery, Barbican and Southwark Park Galleries and has worked alongside and spoken at South London Gallery, The Woodmill, UAL and Newham Council among others. Michael is currently a visiting lecturer at the Royal College of Art on MA Visual Communication. 
Andrew Norman Wilson (b.1983) is an artist and curator based between Europe and the United States. Recent exhibitions include Hirngespenster at the Kunstverein Braunschweig in 2019 (solo), Picture Industry at Luma Arles in 2018, Dreamlands at the Whitney Museum in 2017, and the Gwangju Biennial in 2016.