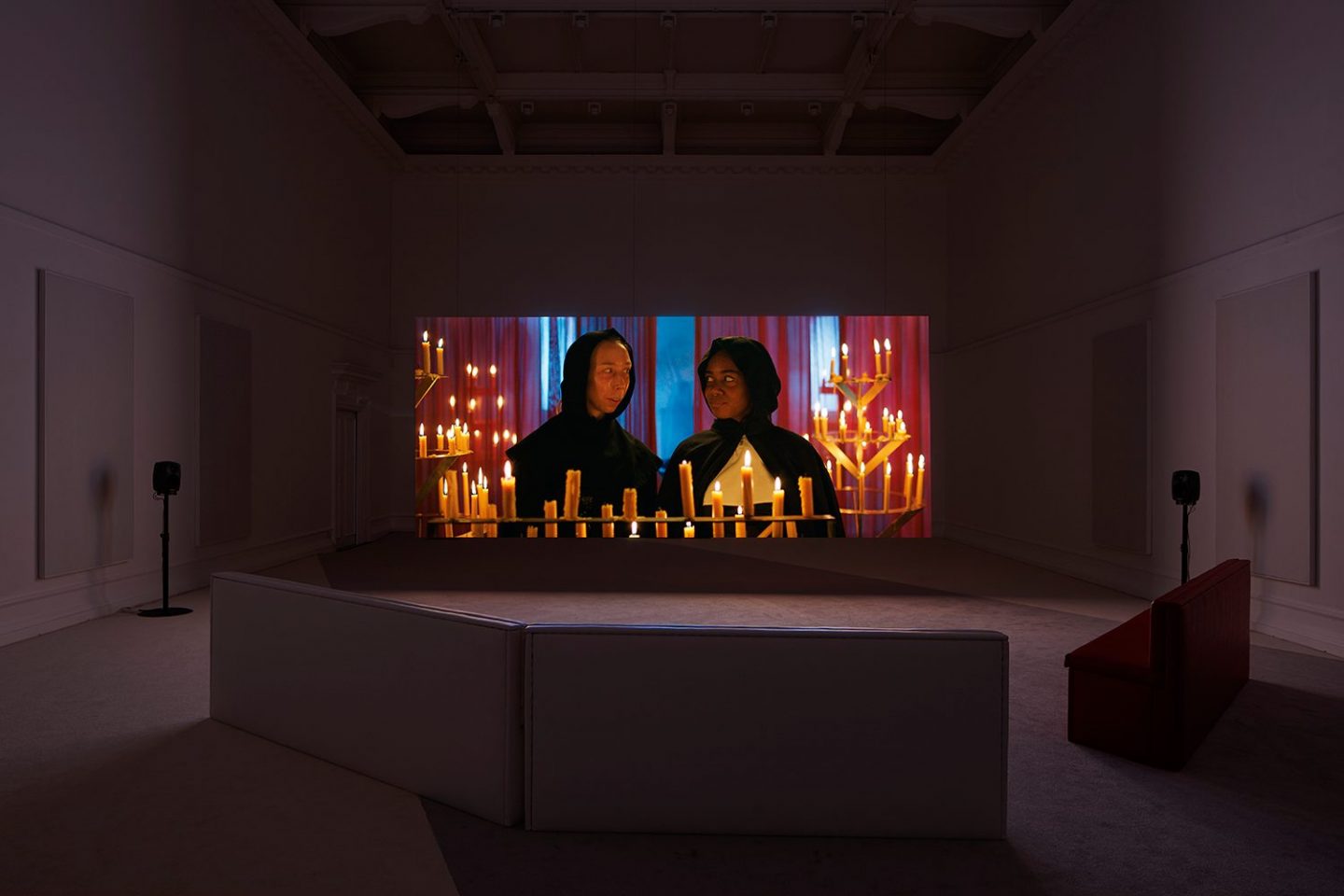 Free exhibition
Main Gallery
Artist Sophie Cundale presents a new film, a supernatural melodrama about loss that follows the journey of a professional boxer after a near-fatal knockout. The boxer's disorientations become entangled with the story of a queen living with Cotard Delusion, a rare neurological condition inducing the belief in and sensation of death.
The film's title, The Near Room (2020), is taken from the boxer Muhammad Ali's description of a vivid, hallucinatory space he would enter when in the depths of a fight.
The cast includes professional boxer John Harding Jnr., artist Penny Goring, and actor Chris New.
VISITOR INFORMATION
Running time: 32 mins
Screening times
11.05AM non subtitled
11.40AM subtitled
12.15PM non subtitled
12.50PM subtitled
1.25PM non subtitled
2PM subtitled
2.35PM non subtitled
3.10PM subtitled
3.45PM non subtitled
4.20PM subtitled
4.55PM non subtitled
5.30PM subtitled
Please be aware that this film includes moments of violence and blood, as well as sexual references which some viewers may find offensive and unsuitable for children.
ABOUT
Sophie Cundale (b. 1987) is an artist living and working in London. Previous work has been commissioned by Serpentine Galleries and the South London Gallery; screened at Temporary Gallery, Cologne, Spike Island, Bristol, Govett-Brewster Gallery, New Zealand, Catalyst Arts, AMINI festival, Belfast, VCD festival, Beijing and Innsbruck Biennale, Austria; and hosted on vdrome.org. The Near Room at the South London Gallery is her first major solo exhibition, and travels in December 2020 to Bonington Gallery, Nottingham.