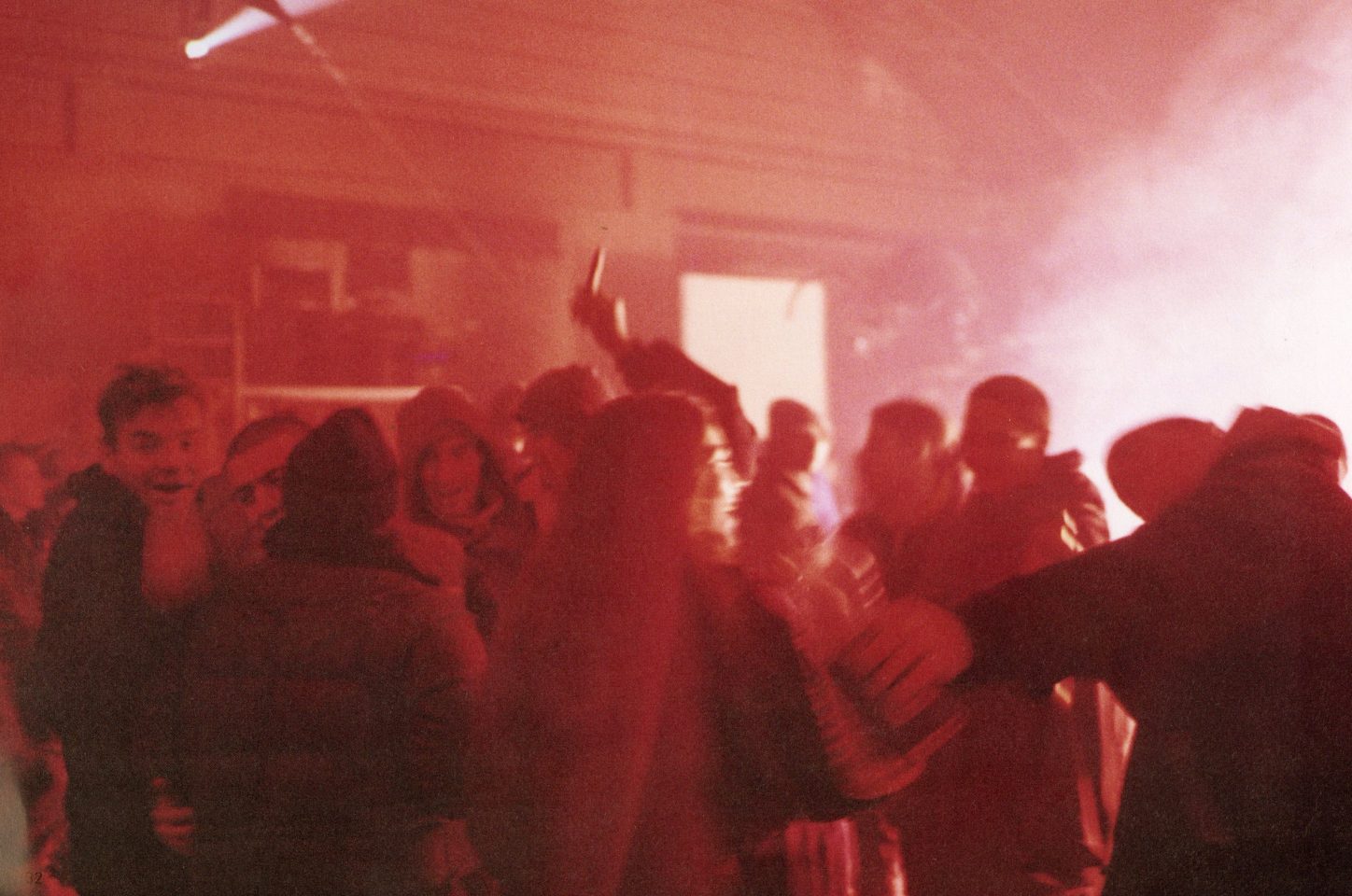 Fire Station Gallery, Archive Room
Join photographer Vinca Petersen for a guided walk from the SLG Fire Station to Peckham Lazerdrome. The walk centres around the Criminal Justice Act in 1994, when the outdoor rave festivals that Petersen photographed were effectively banned. Alongside her photographic archive, Vinca Petersen shares memories of the early London rave scene based out of squats, clubs and warehouses.    
This walk is programmed by Andrew Finch from the SLG. 
BIOGRAPHY
Vinca Petersen is a British photographer, installation, multimedia, and performance artist. All of her works, including her photography, emerge from her social and political engagement with underrepresented communities in order to give them a voice and recognition. 
Her internationally acclaimed photobook, No System (1999 and 2020), documents the ten-year period between 1994-2004 in which Petersen travelled across Europe with a community of sound system crews, organising raves and free parties. Future Fantasy (2017) looks back to her adolescence spent between London and Ramsgate and her introduction to London's rave movement.   
No System was included in one of the first ever displays of photobooks at Tate Modern and work from it has been acquired by the Victoria & Albert Museum for the UK National Collection of Photography, and the Martin Parr Foundation. Her work is held in the National Portrait Gallery and Arts Council collections.
In 2010, Petersen created Future Youth Project (FYP) which works to support children and adults with disabilities at orphanages in Ukraine.