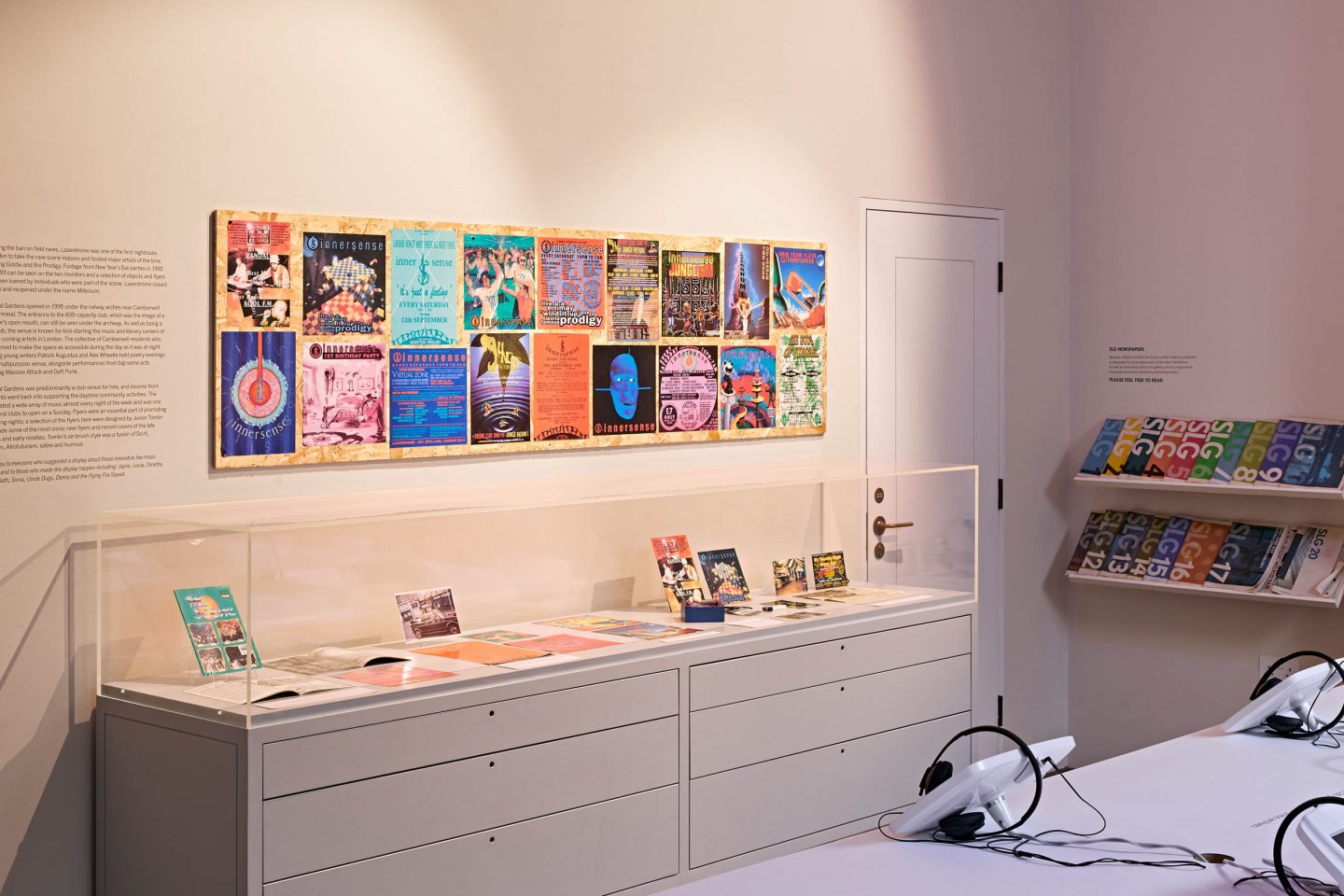 Free exhibition
Fire Station Galleries
This display explores dance music and nightlife culture in 1990s Peckham and Camberwell through two venues: Peckham Lazerdrome and Imperial Gardens.  Both clubs presented innovative solutions to the challenges of the time. Lazerdrome was one of the first nightclubs in London to take the rave scene indoors and the 2500 capacity venue attracted an audience travelling from as far as Essex, Kent and Surrey to the Peckham club. As well as being a nightclub, Imperial Gardens was known for kick-starting the music and literary careers of up-and-coming artists in London. The collective of Camberwell residents who ran the venue prioritised having a space that was accessible to the community during the day, as well as at night.  
Discover the history of both venues through filmed footage, photos, music and more in the Archive. 
The 130– year history of the SLG is entwined with the music venues in the area, which include the Arlington Dancehall which opened in 1904 at 80 Peckham Road, and the Walmer Castle at 100 Peckham Road which hosted major jazz musicians during the 1960s and 1970s. To discover more please visit the gallery's interactive map of the local area.