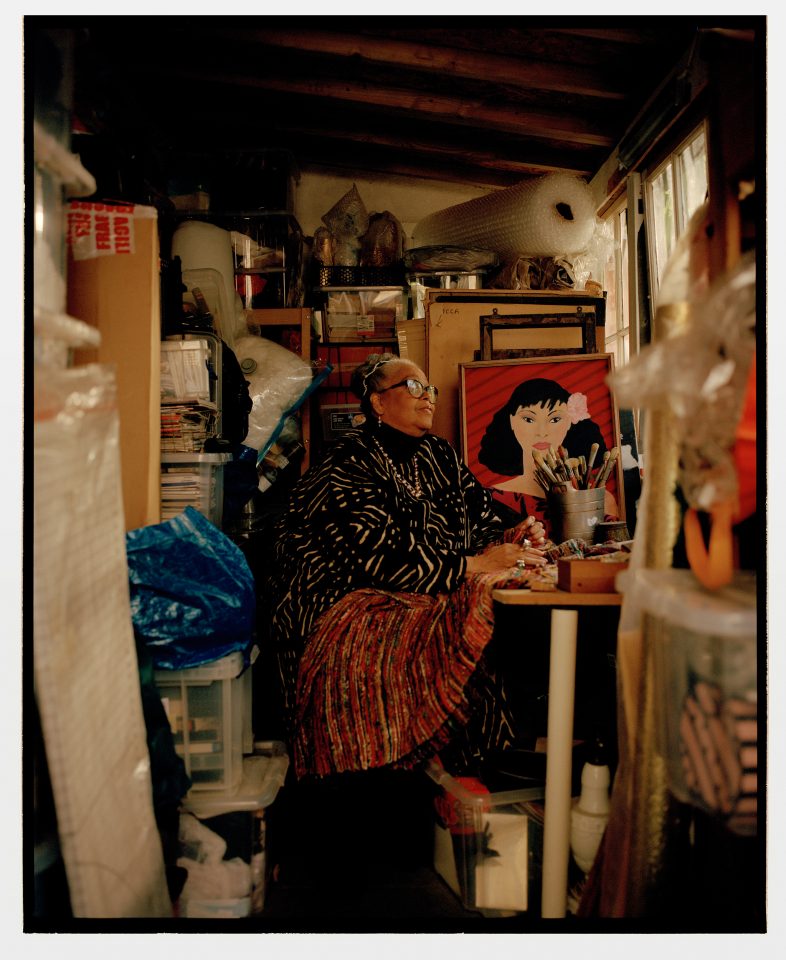 Join artist Rita Keegan for a live conversation with fellow artist Lorraine Brooks. Keegan will discuss her current exhibition Somewhere Between There and Here as well as her wider practice.
BIOGRAPHIES
Rita Keegan 
Rita Keegan (b.1949, Bronx, New York) is an artist, lecturer, and archivist of Caribbean and Black-Canadian descent who has lived in London since 1980. She co-founded the Brixton Art Gallery in 1982, established the Women of Colour Index (WOCI) in 1987, and was Director of the African and Asian Visual Arts Archive (AAVAA) until 1994. For many years, she was a lecturer in multimedia arts at Goldsmiths, University of London. She has exhibited at the Horniman Museum, London (2000); Iniva and the British Museum, London (1995); the ICA, London (1993); Arnolfini Gallery, Bristol (1992), Ikon Gallery, Birmingham (1992) and in the US at the Studio Museum in Harlem and Bronx Museum of the Arts, New York (1997). 
Lorraine Brooks
Lorraine Brooks recently retired from State University of New York, where she was the host of a weekly cable-tv show called "Health Center". She and her guests focused on emerging public health concerns and issues. She is a founding member of Red Round Group, a collaborative of artists and musicians presenting works in person and on film. A trained artist, Lorraine graduated from the prestigious HS of Art and Design in NYC.  She has works in collections in the US, UK, Netherlands, Canada, and the Caribbean. Her works recently were shown at the Chesapeake Arts Centre, the Women's History Collective in Seneca Falls, NY, and appeared in Shanti Arts Quarterly, and in a one-woman show at Island Arts in Brooklyn NY.  In addition to her own art, Lorraine is the custodian of her Uncle's Estate, artist and painter Keith Simon, who lived and exhibited in the UK as part of the Caribbean Artists Movement and with important contributors to the Harlem Renaissance of the 1940s and 50s.
The talk which will last no longer then 1 hour and time for questions.  
Access
A light room with seating

Doors will be open for covid precautions