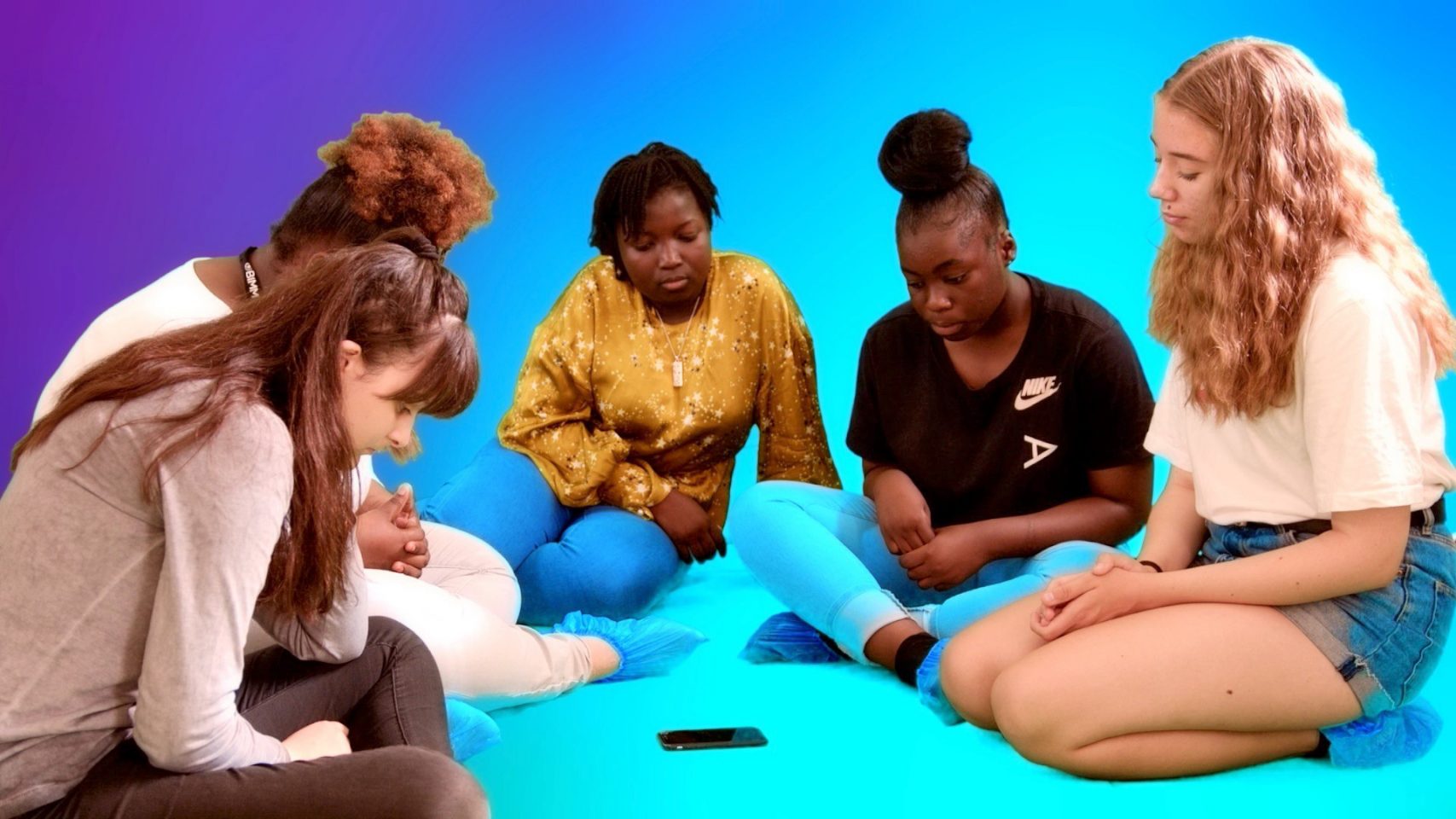 THE OLD WAITING ROOM, PECKHAM RYE STATION, SE15 4RX
Concluding Rory Pilgrim's year-long commission, The Resounding Bell, a final episode of the seven part film series, As Close to the Future As Possible, will be staged at the Old Waiting Room at Peckham Rye Station.
Drawing together storytelling, live music and discussion with audiences who are present physically and digitally, As Close to the Future As Possible will consider the different ways in which we communicate.
Accompanied by the Wandle Hand Bell Ensemble and singer Robyn Haddon, the performance will be interwoven with music to explore how we share our stories, skills and voices looking at how we move forward into the future together.
This event will be staged by Pilgrim with a collective of young women from Harris Girls Academy, East Dulwich and the council, a group of women aged 22-94, who live and work locally. The performance marks the first moment in which these two groups of women will come together in real-time, unmediated by technology.
Please note that the Old Waiting Room at Peckham Rye Station is not wheelchair accessible. Please contact Ben Messih, Heritage Education Manager for more information regarding venue accessibility and the live broadcast ben@southlondongallery.org
The Resounding Bell was commissioned through the South London Gallery's critical heritage programme, Evidence of Us.
With thanks to Network Rail, Peckham Vision, Benedict O'Looney Architects and the Friends of the Old Waiting 
The event will be live streamed on Sunday 21 October at 3pm at www.theresoundingbell.com
Biography
Rory Pilgrim (Bristol, 1988). Centred on emancipatory concerns, Pilgrim's work aims to challenge the very nature of how we come together, speak, listen and strive for social change through sharing and voicing personal experience. Strongly influenced by the origins of activist, feminist and socially engaged art, Pilgrim works collaboratively with others through different methods of dialogue, collaboration and workshops. Creating connections between activism, spirituality, music, technology and community, Rory works in wide range of media including sound, song writing, film and live performance. Recent Solo Shows include: Rowing, London (2017), Plymouth Art Centre, Plymouth (2017), Flat Time House, London (2016), Site Gallery, Sheffield (2016), Andriesse-Eyck Gallery, Amsterdam NL (2015) and sic! Raum für Kunst, Luzern CH (2014). In 2016 Pilgrim was nominated for the Dolf Henkes Prize in 2016 at TENT, Rotterdam and was the 2014 winner of the CoCA Prize.
Old Waiting Room, Peckham Rye Station
The Old Waiting Room at Peckham Rye Station was built in 1865 by the celebrated engineer and architect Charles Henry Driver (1832-1900) for the London Brighton and South Coast Railway.  The huge waiting room was built for this junction station where two railway lines meet. One of the reasons that the Old Waiting Room is so generously scaled could be that they were anticipating large numbers of people changing trains here en-route to the Crystal Palace, one of Victorian London's great attractions.
By 1922 the room had become Peckham's popular Muncey & Ryde Billiard Hall. The Old Waiting Room was bricked up and abandoned in 1962 when the platform to the room's south side was removed. Its plaster ceiling was taken down after fire and water damage in the 1980s, revealing its unique Victorian iron and timber structure, seen today. With support from Network Rail, Southwark Council and the Railway Heritage Trust, Benedict O'Looney architects has led a series of projects to open up the north and south wings at Peckham Rye Station with a new stair for public access to the Old Waiting Room from the station forecourt. This work has been shortlisted for the Railway Heritage Awards 2018. Local residents have set up the Friends of the Old Waiting Room to facilitate the opening up and public use of this beautiful historic room.