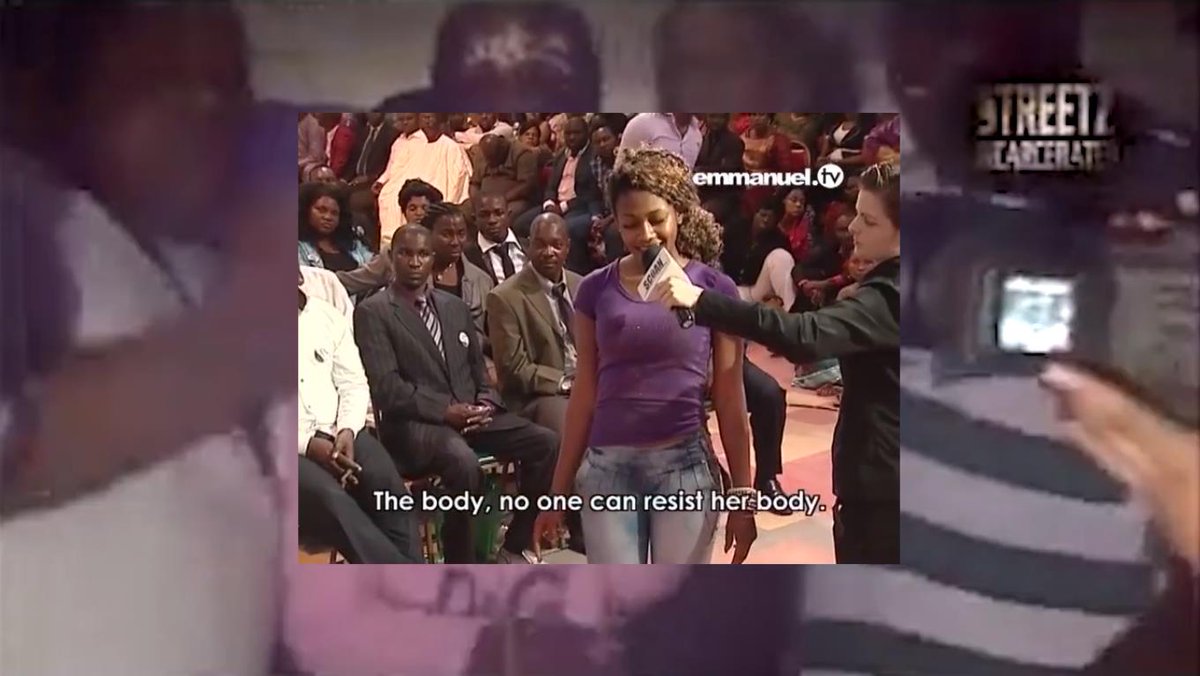 Local cinema Peckhamplex hosts a special screening of short films selected by Alx Dabo in response to Liz Johnson Artur: If you know the beginning, the end is no trouble. Films by Liz Johnson Artur & Jadasea, Adam Farah, Deborah Findlater and Josiane Pozi are followed by a discussion with the artists, hosted and moderated by writer and programmer Derica Shields.
Running Order
Liz Johnson Artur, Afro Russia, 2019
13 minutes 46 seconds
Afro Russia is an intimate portrait of communities of Russians of African and Caribbean descent, filmed in Moscow and St Petersburg. Many are the children of students who were invited to study in the Soviet Union during the Cold War, their stories spliced with Artur's still photographs of post-Soviet city life.
Adam Farah, Come Into the Rise*
45 seconds
Josiane M.H. Pozi, Pingey, 2018
9 minutes 49 seconds
Pingey is an experimental piece following the relationship between Josiane Pozi and her father. Shot within the confines of his residential home and her university accommodation, Pingey explores themes of socio-cultural conformity, cultural hegemony and fears of hereditary predestination.
Adam Farah, (pro-corny) *
1 minute
Deborah Findlater, Jezzy, 2017
5 minutes 7 seconds
Jezzy is an uncompromising look at the policing of young Black female sexuality. Set against the backdrop of hyper-masculine 2000s Grime culture in London, the piece establishes its links to African Christianity and the subsequent multifaceted repression of Black female sexuality. From his lauded debut album Boy In Da Corner, Dizzee Rascal's Jezebel sees the MC spew a cautionary tirade against female promiscuity. Likewise, the concept of the Jezebel Spirit popularised across Pentecostal churches saw warnings issued against women who apparently possessed this spirit. Featuring an interview with Rachael Adeoye, Jezzy aims to unpack the effect of this policing and displays methods of resistance as we see teenage girls of the era reclaim their bodies through dance.
Adam Farah, ends portals / pull up (momentations)*
1 minute 47 seconds
Liz Johnson Artur & Jadasea, half-life, 2019
6 minutes 26 seconds
Artur presents a collaboration with rapper and musician Jadasea. half life is a short film directed by Artur set to a sound track composed of songs from Jadasea's forthcoming E.P.
Stills by Liz Johnson Artur
Produced by Matter Research
Camera work by Mathias Karl Gontard and Reuben Bastienne-Lewis
Adam Farah, TuRNpiKe / Technics / 2000*
2 minutes 19 seconds
*Artist Adam Farah describes these short films as momentations: "A momentation is a pronounced dwelling on the ephemeral – influenced by Mariah Carey's queer disidentificatory theorisations of THE MOMENT."
This screening is part of an integrated programme of events curated by Alx Dabo for Liz Johnson Artur: If you know the beginning, the end is no trouble. Artists working across music, poetry and theatre create intergenerational collaboration, performance and discussion.