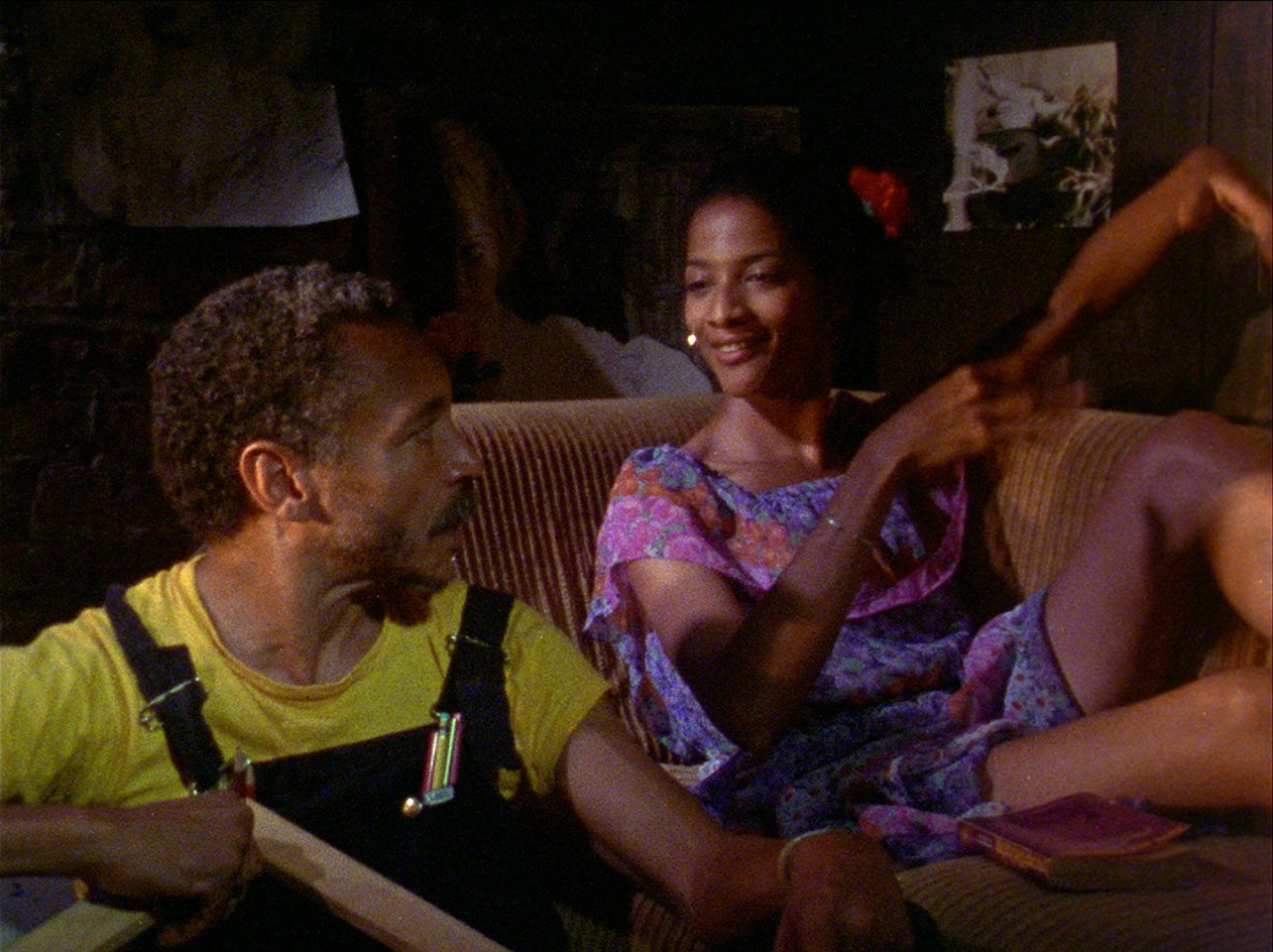 Losing Ground (1982) is the second film by director Kathleen Collins. The film tells the story of a marriage of two remarkable people, both at a crossroads in their lives. Sara Rogers, a professor of philosophy, is embarking on an intellectual quest to understand "ecstasy" just as her painter husband Victor sets off on a more earthy exploration of joy.
Celebrating a recent museum sale, Victor decides to rent a country house where he can return to more realism after years working as an abstract expressionist. Away from the city, the couple's summer idyll becomes complicated by Sara's research and by Victor's involvement with a young model. When one of her students casts Sara as the woman scorned in a film version of the song "Frankie and Johnny," she experiences a painful emotional awakening.
Kathleen Collins' 'Losing Ground' is a rare, revolutionary gem. The 1982 film about the inner workings of Black lives resists fetishization or absolution—and it is a breath of fresh air.

– Kristen Yoonsoo Kim for

Vice
One of the very first fictional features by an African-American woman, Losing Ground remains a stunning and powerful work of art. Funny, brilliant and personal, Losing Ground should have ranked high in the canon of indie cinema. But the early 1980s was not an easy time for women or independent filmmakers and the film was never theatrically released. It was shown once on PBS's American Playhouse, and then it effectively disappeared. Twenty-five years after her mother's death, Nina Collins rescued the original negative and created a beautiful new digital master of her mother's film.
This film is selected by Anthony Badu. Anthony Badu is a writer, filmmaker & creative producer currently based in London. In 2020, he co-founded the community arts project flat 70 CIC. Read our Journal post to find out more about Anthony and his plans for his South by South series. 
South by South is a quarterly film screening at the South London Gallery. The programme, which is now in its eleventh year, focuses on presenting bold and innovative cinema from Africa and the diaspora to audiences in the UK.
ACCESS
The room will be dark while the film is playing
The screening is seated

 

This film is in English

The duration of the film is 1 hour and 26 mins
For more information on access at the SLG please read here.