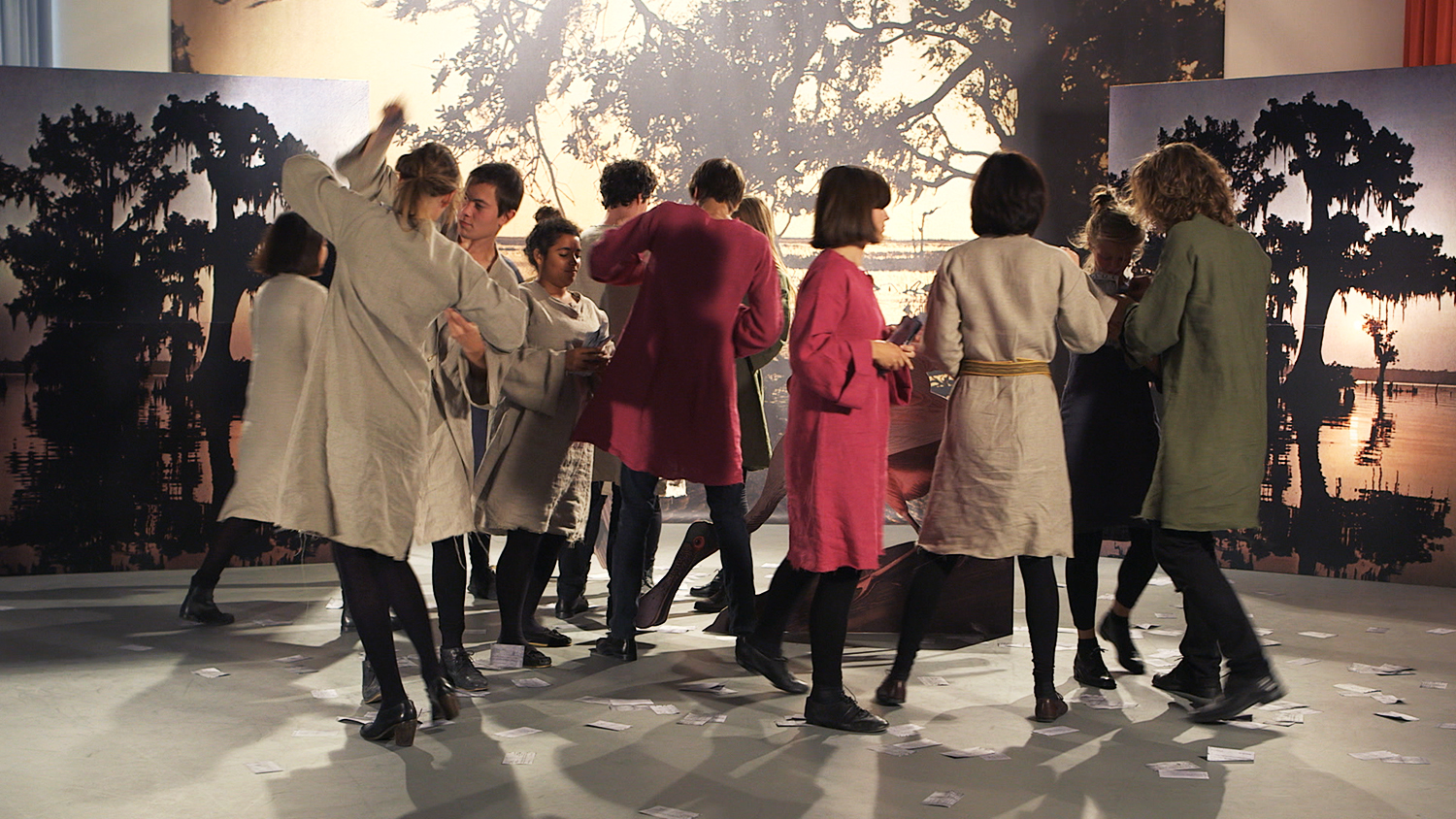 £5.00 / £3.00 Concessions/ £5.50 Gift Aid
Clore Studio
Please note the email confirmation of your booking also acts as your event ticket.
Postgraduate Artist-in-Residence Laurie Robins presents an evening of film which explores current affairs through historical parables. A screening of Money and Trade Considered (2013-14) by titre provisoire (Marcel Dickhage and Cathleen Schuster) is followed by a Q&A with Robins.
BIOGRAPHY
Cathleen Schuster and Marcel Dickhage have worked together as artists in Berlin since 2001. Their collaborative practice, titre provisoire, creates works which engage with the contemporary environment, evolve in dialogues and could be termed as 'critical shaping'. Their works emerge from a conceptual approach to time-based media and an engagement with archives and text/image relations.