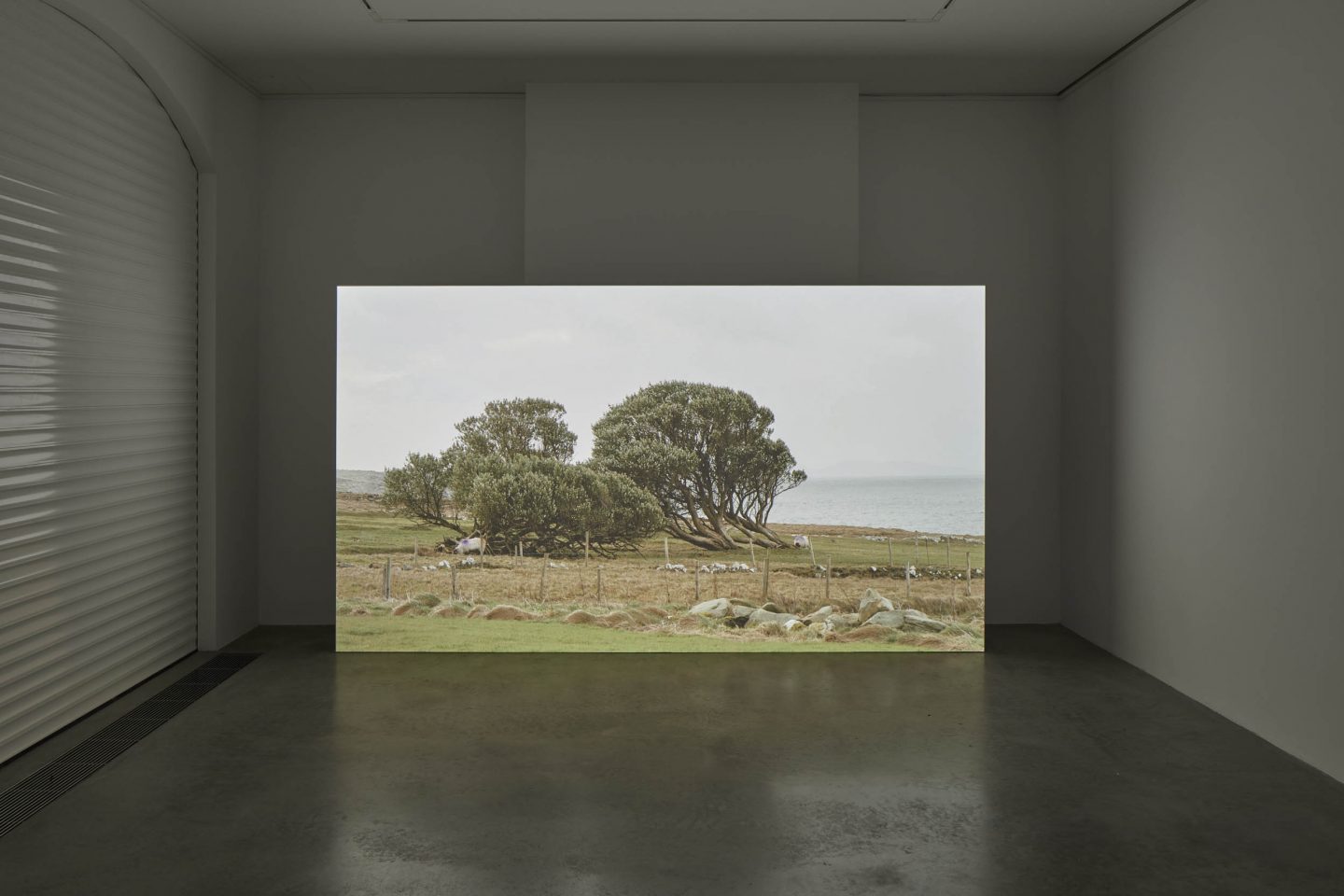 Free exhibition
Fire Station Galleries
Following six months as the SLG Postgraduate Artist-in-Residence, Laurie Robins presents his new film 'FREE TRADE OR ELSE'*. In the work, Heinrich Böll's impressions of Ireland in the 1950s encounter the contemporary Irish landscape.
Heinrich Böll's articles and novels confront the economic transformations of post-war Germany and the political legacy of Fascism. He travelled to Ireland repeatedly, and chronicled his observations in the newspaper Frankfurter Allgemeine Zeitung, later compiling them into Irisches Tagebuch (Irish Journal).
Böll first visited Ireland in 1952, as the post-war vision of the European Union took shape. 'FREE TRADE OR ELSE'* follows his journey and looks at the traces of capitalism, imperialism and resistance in the places he described; asking its viewers to be attentive to the forces of history.
*Placards hung on the cannons of the 1778 Irish Volunteers.
James Connolly, Labour in Irish History (London: Bookmarks, 1987), 61
BIOGRAPHY
Laurie Robins (b. 1988, UK) is an artist and filmmaker whose work looks at contemporary politics through historical landscapes and architectures. Robins studied at the Centre for Research Architecture, Goldsmiths, University of London and was a studio participant in the Independent Study Program at the Whitney Museum of American Art. Recent exhibitions, lectures and screenings include The Elizabeth Foundation for the Arts, New York, USA; The Showroom, London, UK; Gerrit Rietveld Pavilion, Netherlands; and Kunstverein Kassel, Germany. His work Real Performance (with Grace Phillips) was recently awarded the Golden Cube for best installation at Kassel Dokfest.