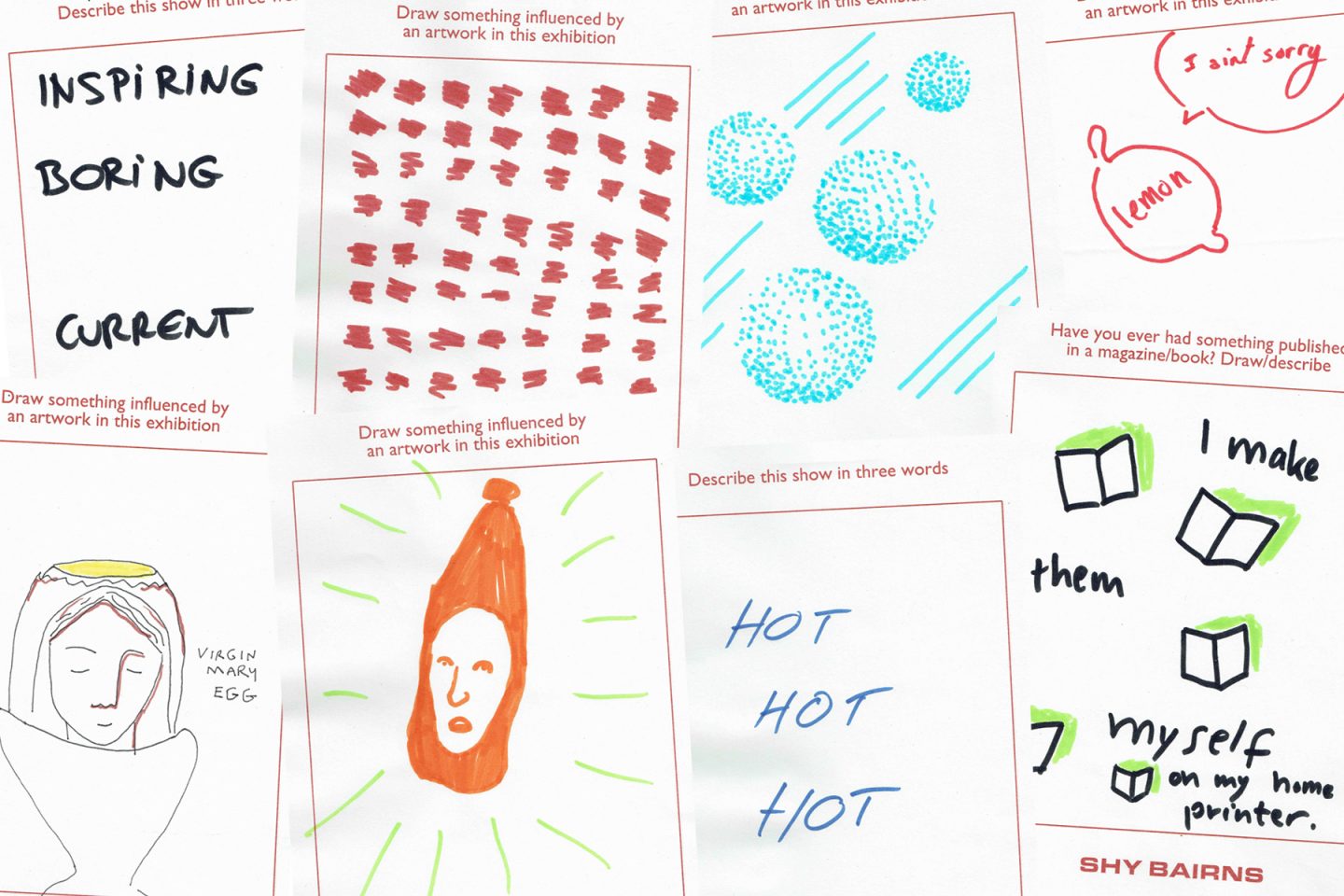 To close Bloomberg New Contemporaries 2018, artist-collective Shy Bairns will run a drop-in workshop and live zine printing event in the Fire Station Attic.
Visitors will have the opportunity to create work together and write responses to the Bloomberg New Contemporaries exhibition and the wider world of contemporary art.
In the run up to the workshop you can ask Shy Bairns about their responses to the exhibition or submit your work via Instagram @shybairnsgetnowt
Participants will have the opportunity to collaboratively print their contributions on the Big Family Press, the SLG's risograph printer, and at the end of the event will take away their own zine.
BIOGRAPHY
Shy Bairns began life as a self-titled publication aiming to gather a group of Northern artists together on one platform. The group now also curate, educate, and make a fuss about things on social media. Shy Bairns are interested in community, identity, Art World Politics and Real World Politics, and how print relates to all of these things. Shy Bairns is made of four people – Izzy Kroese, George Gibson, Erin Blamire and Eleanor Haswell.