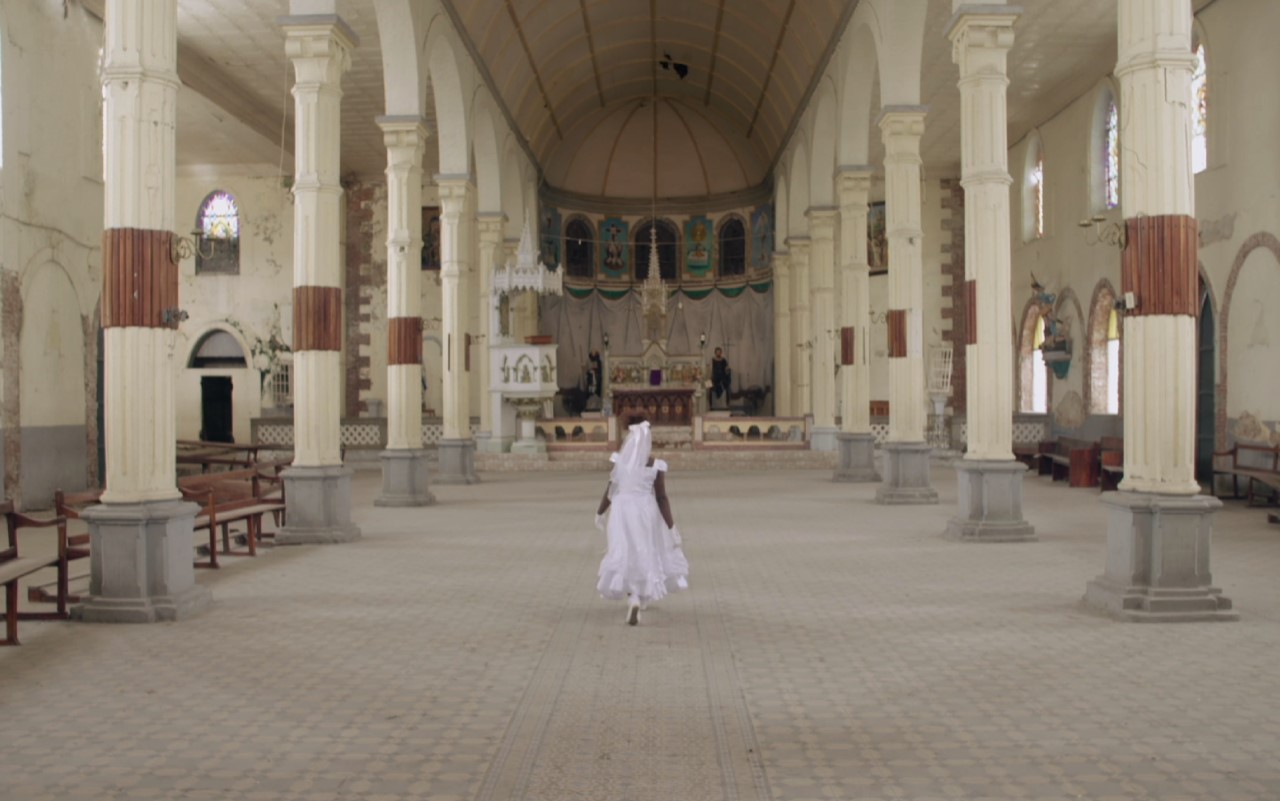 Please note the email confirmation of your booking also acts as your event ticket.
South by South presents Douvan Jou Ka Levé (2017), a film by Gessica Généus, selected by writer and programmer Derica Shields. The film is a personal reflection on the fraught religious divide between Vodou and Christianity in Haiti and an intimate portrayal of family mental illness.
The screening is followed by a panel discussion chaired by Derica Shields.
ABOUT
South by South is the SLG's quarterly programme of bold and innovative cinema from Africa and the diaspora.
Derica Shields is a writer, researcher and cultural worker from London. Her writing has appeared in Flash Art, Frieze, Girls Like Us, Live Art Almanac, the New Inquiry, Rookie and more. She is the co-founder of The Future Weird (2013–15), a screening and discussion series centered on experimental, world-unravelling films by African and African descended artists and directors, which presented programmes in Brooklyn, New York City, Philadelphia and Detroit. As part of a 2017 Triple Canopy commission, she is completing a multi-format oral history project centering on Black people's accounts of the UK welfare state. Her book project commissioned by Hannah Black is forthcoming from Book Works in 2019.