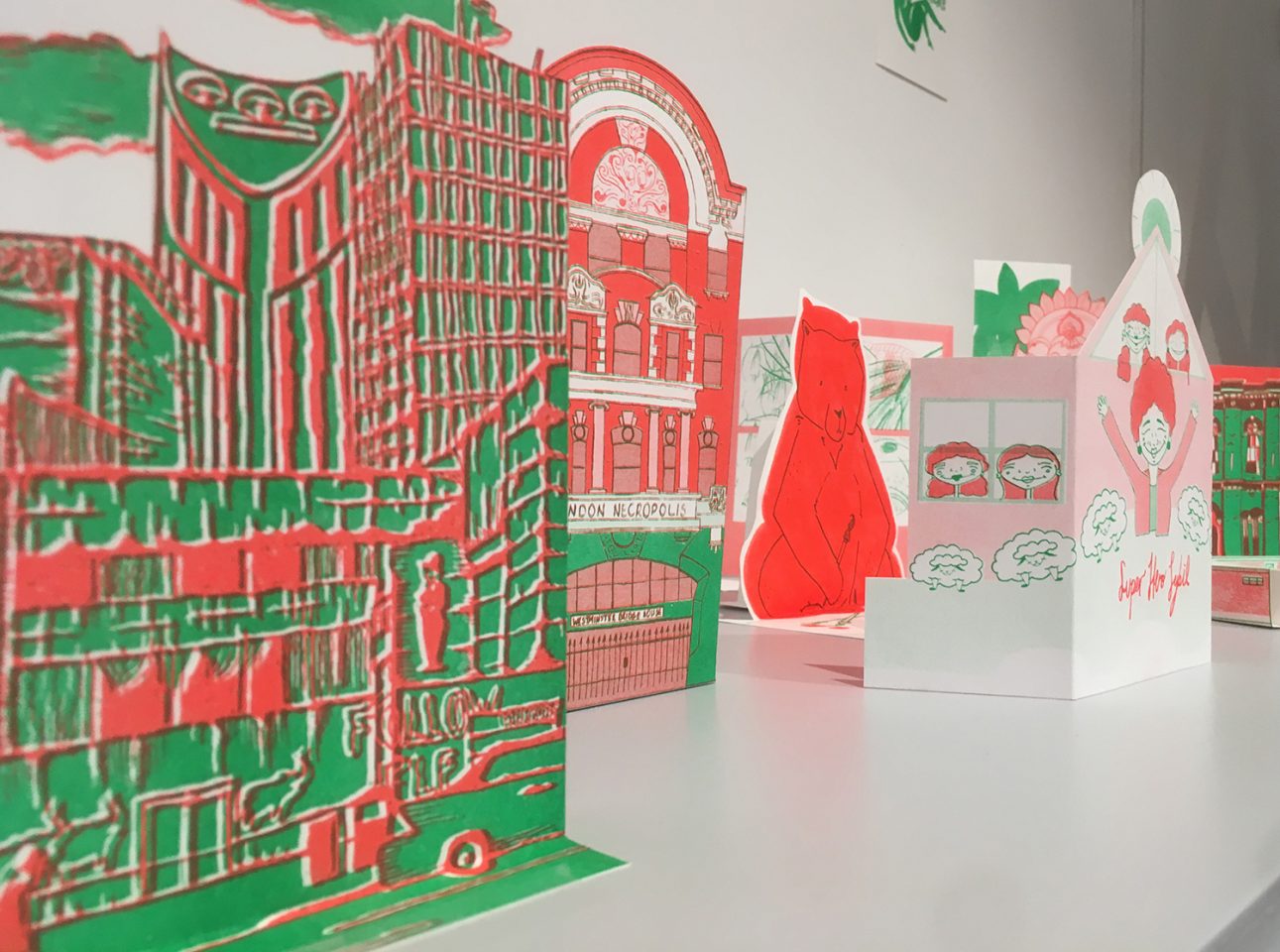 Visit the Archive for a morning of story-building workshops for children and families hosted by Camberwell College second year BA Illustration students Olivia Cheung, Chloe Green, Danielle Murphy, Lucy Oborne, Alyssa Stephens and Karen Zvorc.
Visitors will be taken on a creative journey through south London in a series of short workshops. Try your hand at making a zine, draw what Peckham would look like if it was a planet and create south London-inspired treasure maps.
This event is part of the South London Story Lab Archive takeover and has been programmed by second year BA Illustration Students from UAL Camberwell College to coincide with the display South London Story Lab with the Big Family Press which is on show in the Archive from 18 February until 12 May.
Biographies
Alyssa Stephens loves all forms of creativity. She likes cooking, baking, and playing music. She loves children and enjoys drawing everything with bright colours.
Chloe Green is an illustrator who is inspired by people's stories, which she likes to tell through writing and drawing.
Danielle Murphy loves botanical illustrations and keeps challenging herself within her practice. She is a proud aunt who enjoys working with children.
Lucy Oborne enjoys creating worlds and imaginary landscapes. She loves children and is hoping to become a primary school teacher one day.
Karen Zvorc is a published children's author/illustrator and facilitator. She has three amazing children and a passion for art.
Olivia Cheung is an illustrator and facilitator whose art is inspired by observations and eavesdropping.