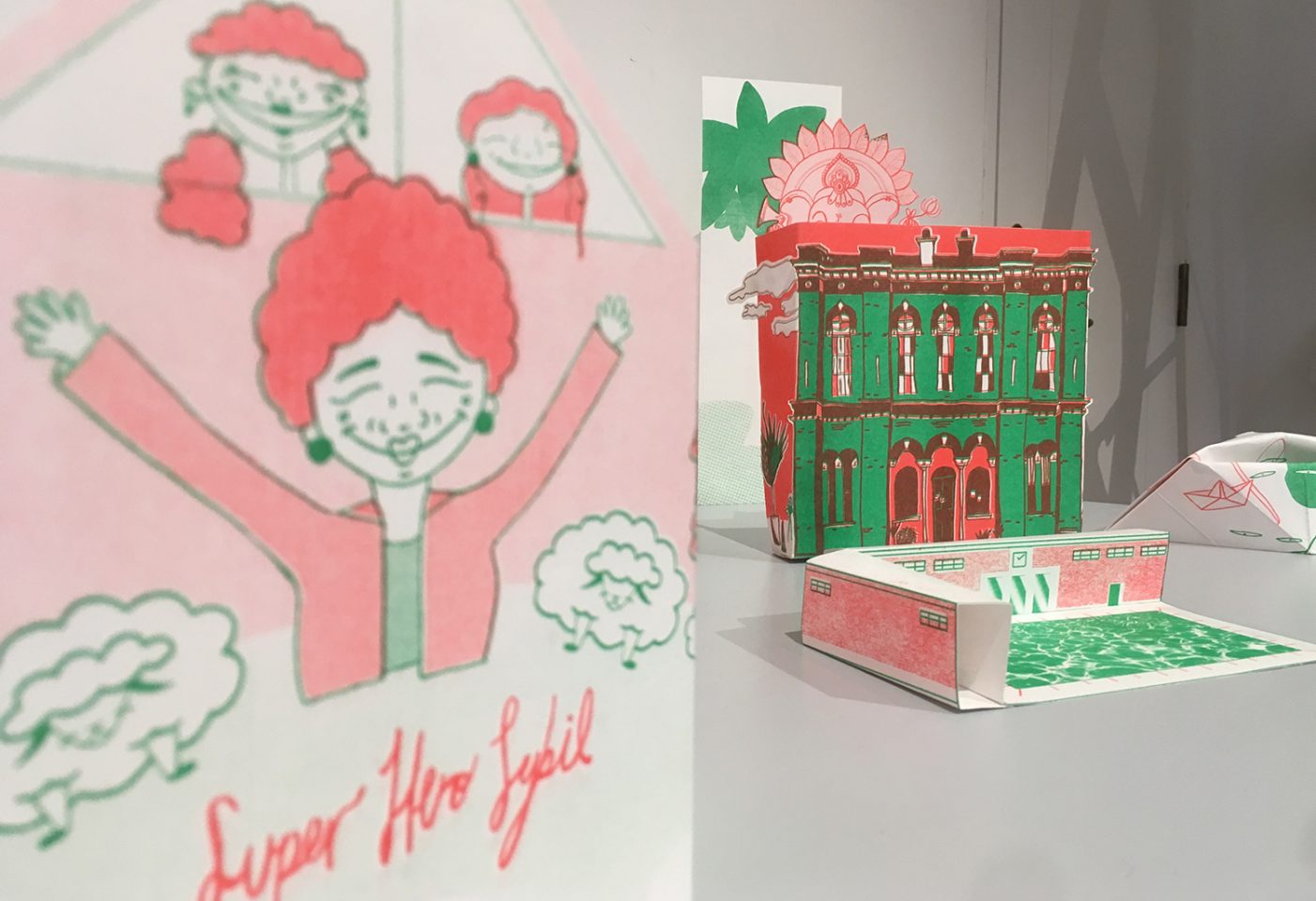 Second year BA Illustration students Livia Carpineto and Hope Morrison invite you to solve the mysteries of two secret locations in an interactive game that will put your south London knowledge to the test.
Children and adults are invited to explore 3D models of these secret locations and use clues to discover more about these well-loved and storied locations.
This event is part of the South London Story Lab Archive takeover and has been programmed by second year BA Illustration Students from UAL Camberwell College to coincide with the display South London Story Lab with the Big Family Press which is on show in the Archive from 18 February until 12 May.
Biographies
Hope Morrison is a cartoonist who gravitates towards abstracted forms and exaggerated characterisations.
Livia Carpineto is an illustrator who utilises dramatic chiaroscuro in her work, she loves dark and sophisticated designs.