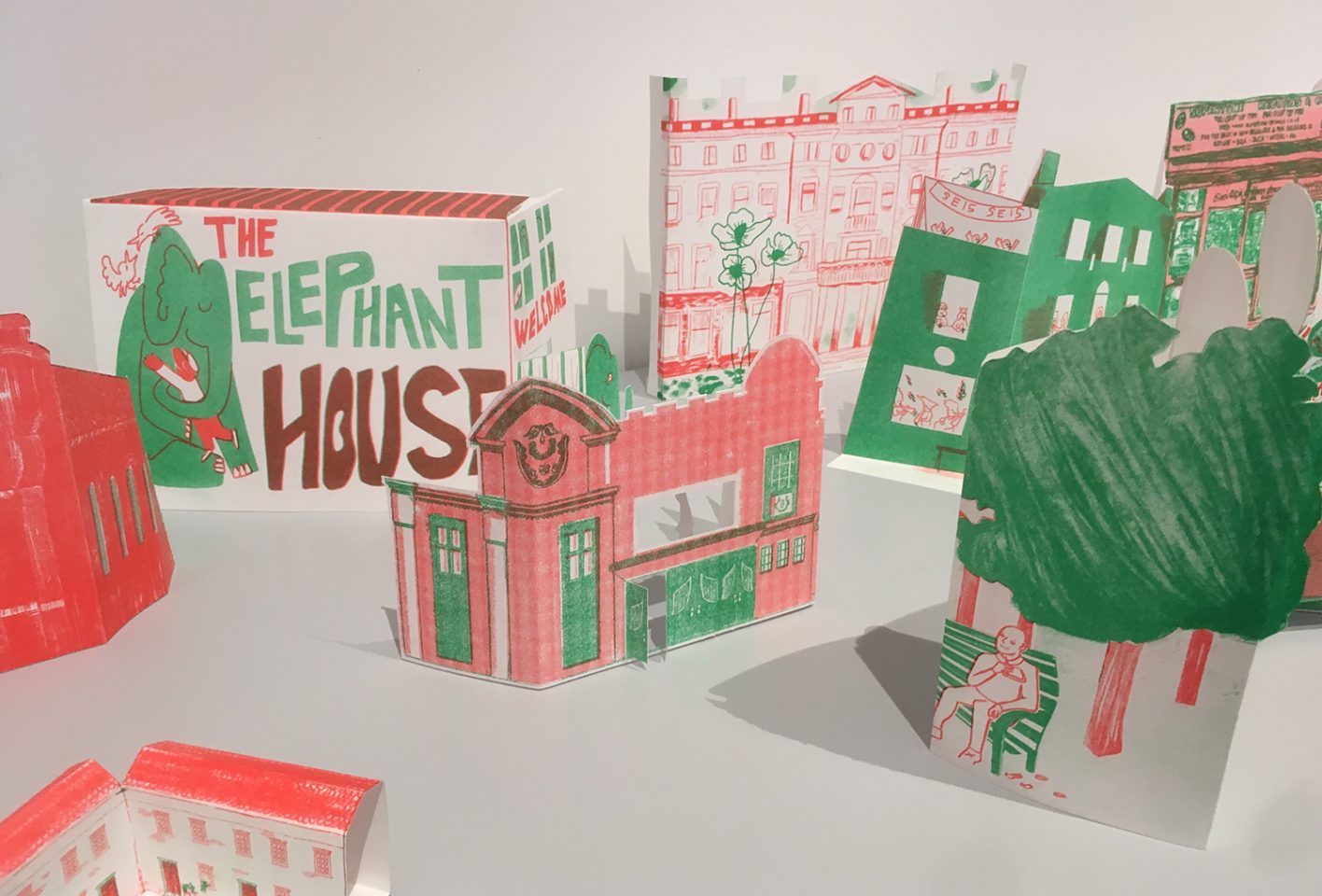 Join us in the Archive for an afternoon of animated films set in locations across south London. Second year BA Illustration students present a series of short, animated films which showcase their research into the social, political, mythological and architectural histories of south London.
Over the course of the afternoon the films will explore the histories of Camberwell Fair, the Streatham Common Rookery, the Cinema Museum, Tooting Bec, the London Sewing Machine Museum and Brockwell Lido. The screenings will also highlight the mythical histories of the local area, from the hauntings of the white lady of Camberwell to the spectre of Spring-heeled Jack.
This event is part of the South London Story Lab Archive takeover and has been programmed by second year BA Illustration Students from UAL Camberwell College to coincide with the display South London Story Lab with the Big Family Press which is on show in the Archive from 18 February until 12 May.
Biographies
Ines Barros is an illustration student. She likes to explore and develop her work mostly around the themes of nature and sexuality.
Marcelina Bogacka is an illustration student who likes to work with digital and traditional media. Her art mostly focuses on topics related to folklore and fantasy.
Honor Cartwright is an illustration student. She likes to work with drawing, photography and animation to create reportage art.
Grace Iredale is a painter and illustrator who specialises in portraiture and life drawing. She has a love for ballet and bright colours.
Lukasz Maciaszkiewicz is an illustration student working in different techniques, mostly in monochrome. His works usually reflect on social and psychological matters.
Katya Rogers is an illustration student who enjoys making work that creates a meditative response.
Rory Wynn, born in Hull, uses a range of media to explore and present work with meaning.