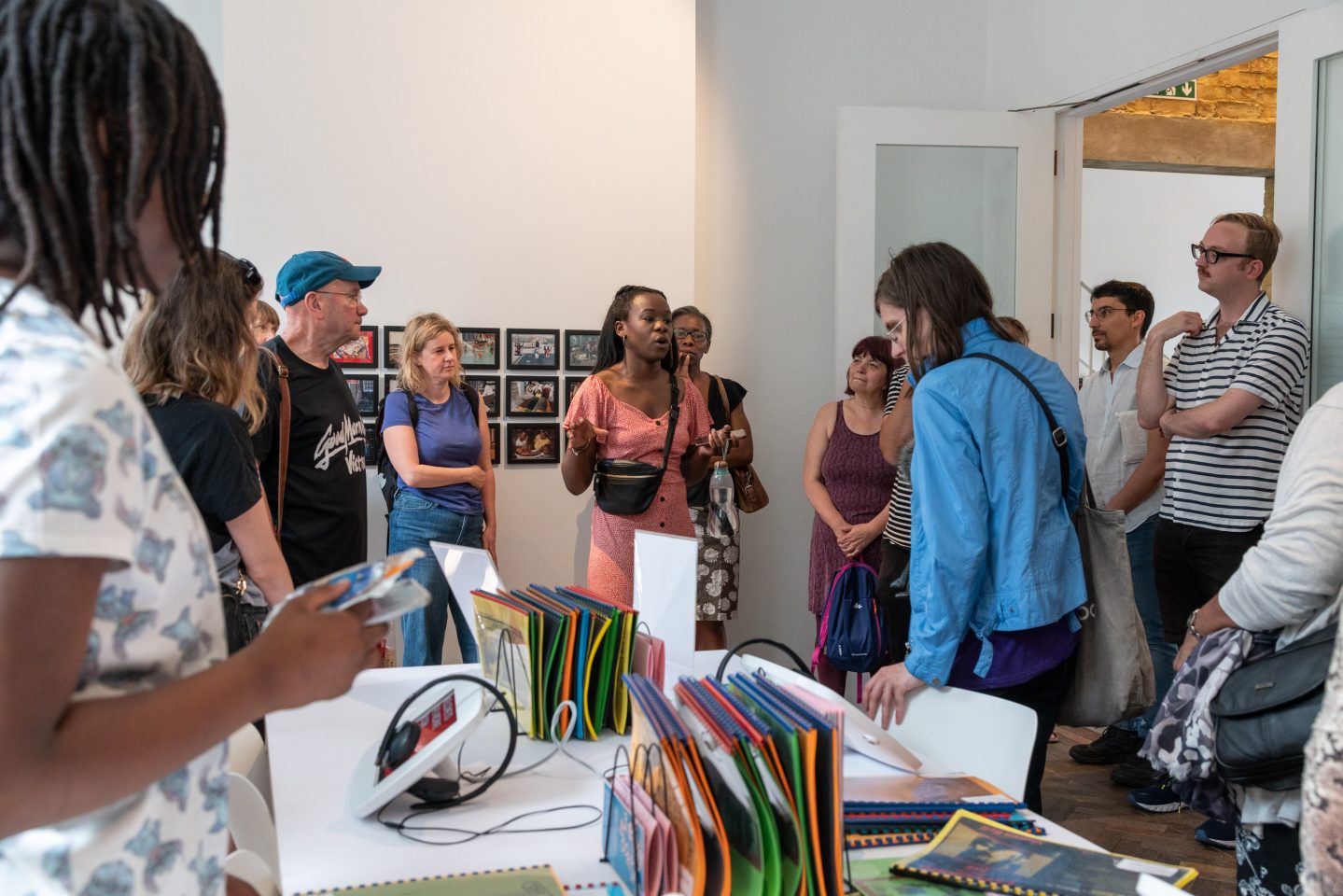 Free event
Meet at the SLG Bookshop
Join Goldsmiths MFA Curating students for alternative tours of Bloomberg New Contemporaries 2019.
Each tour offers a new perspective on the works on display, exploring shared concerns and interests between different practices.
WED 29 JAN, 7PM
Art and Anxiety: Tour by Isabella Waite and Ciar O'Mahony
This tour responds to individual works in Bloomberg New Contemporaries 2019, highlighting works that create a sense of anxiety and uneasiness in order to reflect upon global uncertainty. The tour unpicks how issues – including the climate crisis and political turmoil in various countries across the world – are manifested in contemporary art.
WED 12 FEB, 7PM
Imitation, Substitution and Parody: Tour by Rachel Kreiter and Caroline Brett
ACCESS
Tours will last one hour. The majority of the tours will be spent walking.
The tour is drop-in. Visitors are free to leave the tour at any time.
Seating is available at the Main Gallery and Fire Station.
Ear plugs, ear defenders, magnifying glasses and wheelchairs are all available.
For more information on access at the SLG please click here.