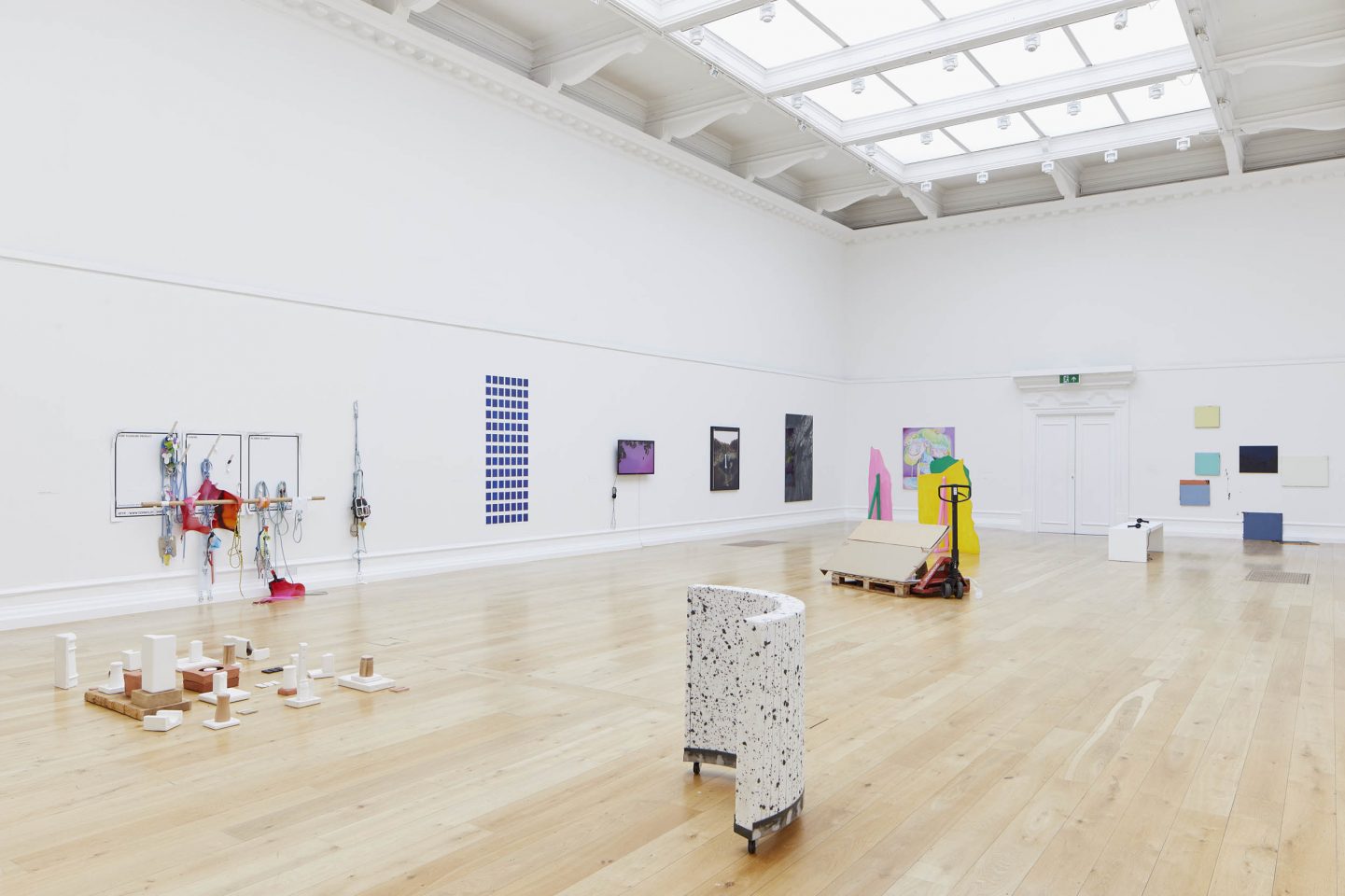 Free exhibition
Main Gallery & Fire Station Galleries
Anyone who wants a vision of the future should hasten to the South London Gallery …full of skill, vitality and humour
A show that takes the measure of young British art in the twenty-first century
Britain's young visionaries bite back
New Contemporaries should fizz with ideas…This show does that abundantly; it buzzes with fresh energy.
Bloomberg New Contemporaries returns to the South London Gallery with an exhibition of works by 45 emerging artists presented across both the Main Gallery and Fire Station. A guest panel comprising artists Rana Begum, Sonia Boyce and Ben Rivers selected participants from over 1,500 applications to the annual open-submission exhibition.
The show marks the 70th anniversary of New Contemporaries, which since 1949 has played a vital part in the story of contemporary British art, reflecting and responding to developments in artistic practice, and supporting artists.
Selected artists for Bloomberg New Contemporaries 2019 are: Jan Agha, Eleonora Agostini, Justin Apperley, Ismay Bright, Roland Carline, Liam Ashley Clark, Becca May Collins, Rafael Pérez Evans, Katharina Fitz, Samuel Fordham, Chris Gilvan-Cartwright, Gabriela Giroletti, Roei Greenberg, Elena Helfrecht, Mary Herbert, Laura Hindmarsh, Cyrus Hung, Yulia Iosilzon, Umi Ishihara, Alexei Alexander Izmaylov, Paul Jex, Eliot Lord, Annie Mackinnon, Renie Masters, Simone Mudde, Isobel Napier, Louis Blue Newby, Louiza Ntourou, Ryan Orme, Marijn Ottenhof, Jonas Pequeno, Emma Prempeh, Zoe Radford, Taylor Jack Smith, George Stamenov, Emily Stollery, Wilma Stone, Jack Sutherland, Xiuching Tsay, Alaena Turner, Klara Vith, Ben Walker, Ben Yau, Camille Yvert and Stefania Zocco.
Bloomberg New Contemporaries 2019 travels to the SLG from Leeds Art Gallery where it was on display 14 September to 17 November 2019.
Additional thanks to Jed Donnelly
ACCESS
All spaces are well lit.
There is seating in front of films longer than 5 minutes.
Not all films have subtitles.
Large print exhibition guides are available.
Ear plugs, ear defenders, magnifying glasses and wheelchairs are all available.
For more information on access at the SLG please click here.