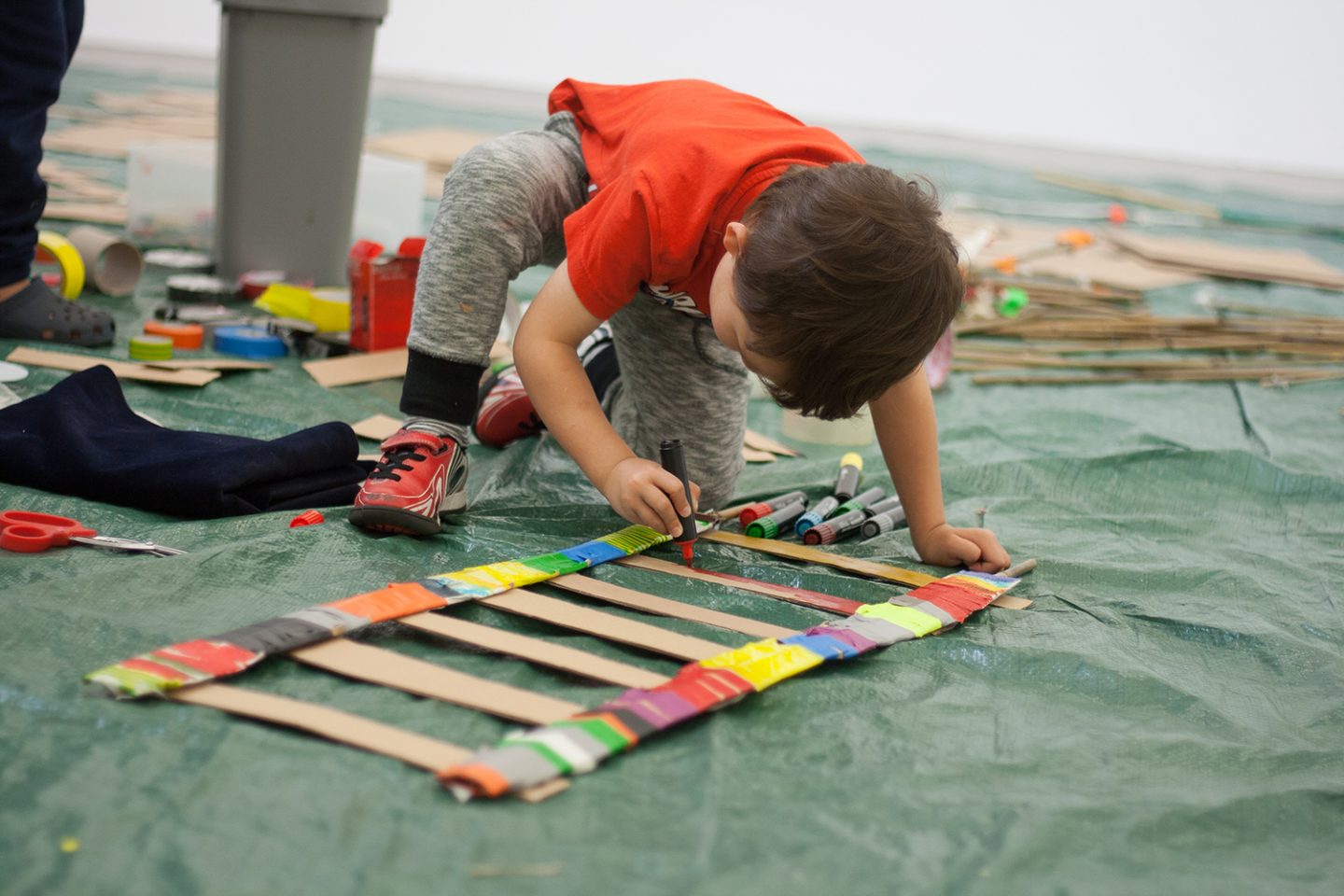 What do you want to shout about? What do you want to change? What does the future look like to you? Artist Chris Alton invites families to use words, collage, drawing and painting to make placards and signs about the things you care about. Join us in the Clore Studio to make a collective statement about the world we want to build.
Sunday Spot is an ongoing series of free, drop-in family activities which takes place every Sunday from 2-4pm, suitable for children aged 3-12 years. All sessions are inclusive, for more information on access to the gallery please read here.
BIOGRAPHY
Chris Alton is an artist & curator. Whether deploying disco music in opposition to fascism, recording a rhythm 'n' blues album about tax avoidance, or proposing art schools be built over golf courses, his work addresses a range of social, political, economic and environmental concerns. Exhibitions and commissions include; Survey, Jerwood Space, London (2018) Bloomberg New Contemporaries, Liverpool John Moore University (2018) and South London Gallery (2018-19); The Billboard, Spit & Sawdust, Cardiff (2018); Adam Speaks, The National Trust, Croome, Worcestershire (2017); and You're Surrounded by Me, Turf Projects, Croydon (2017).