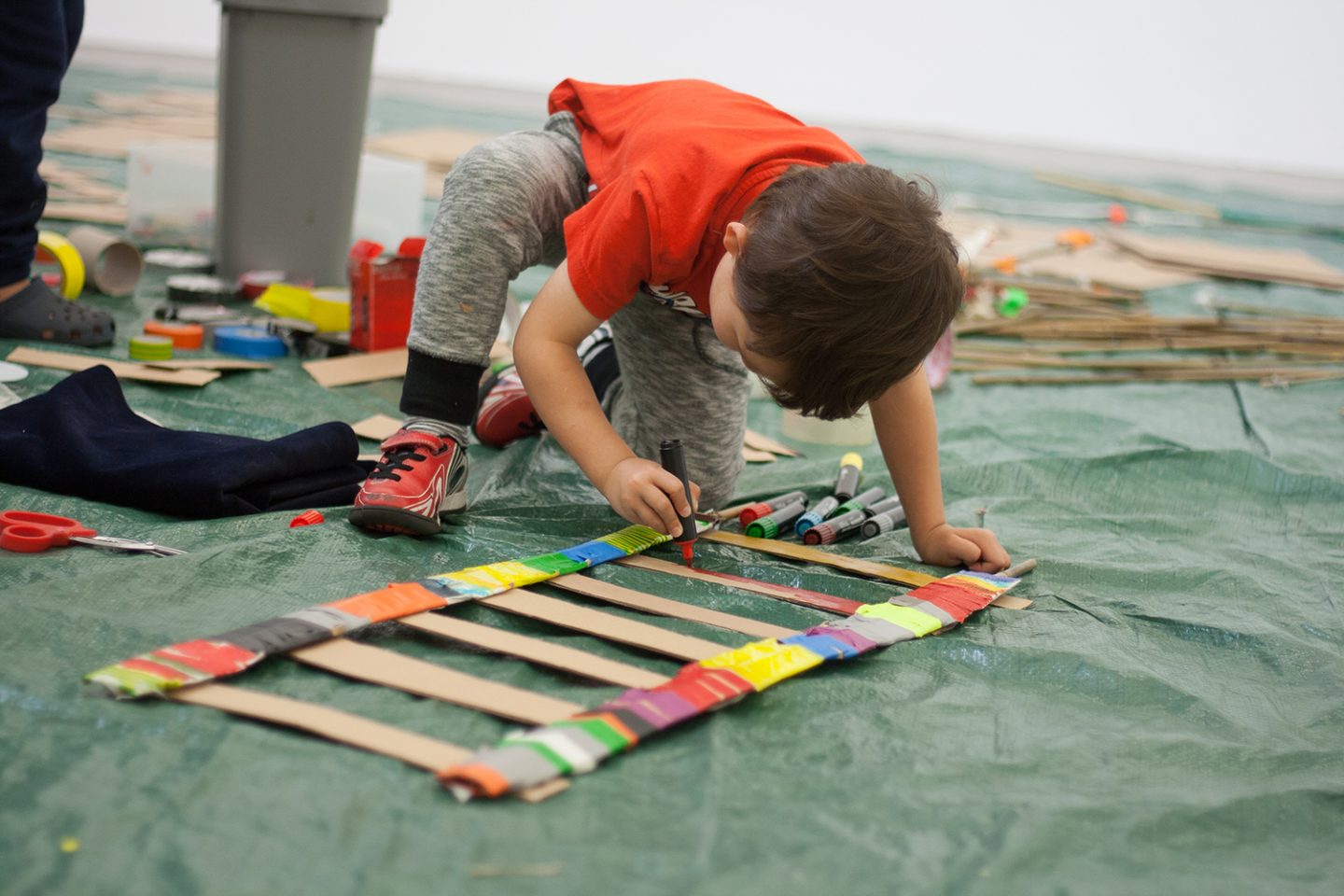 How might London look in 100 years? Artist Chris Alton invites families to work together to create a cityscape that shows the buildings, parks and transportation that they hope will populate London in the future. Join us in the Clore Studio to imagine London's future and contribute to a mural depicting the city.
Sunday Spot is an ongoing series of free, drop-in family activities which takes place every Sunday from 2-4pm, suitable for children aged 3-12 years. All sessions are inclusive, for more information on access to the gallery please read here.
BIOGRAPHY
Chris Alton is an artist & curator. Whether deploying disco music in opposition to fascism, recording a rhythm 'n' blues album about tax avoidance, or proposing art schools be built over golf courses, his work addresses a range of social, political, economic and environmental concerns. Exhibitions and commissions include; Survey, Jerwood Space, London (2018) Bloomberg New Contemporaries, Liverpool John Moore University (2018) and South London Gallery (2018-19); The Billboard, Spit & Sawdust, Cardiff (2018); Adam Speaks, The National Trust, Croome, Worcestershire (2017); and You're Surrounded by Me, Turf Projects, Croydon (2017).