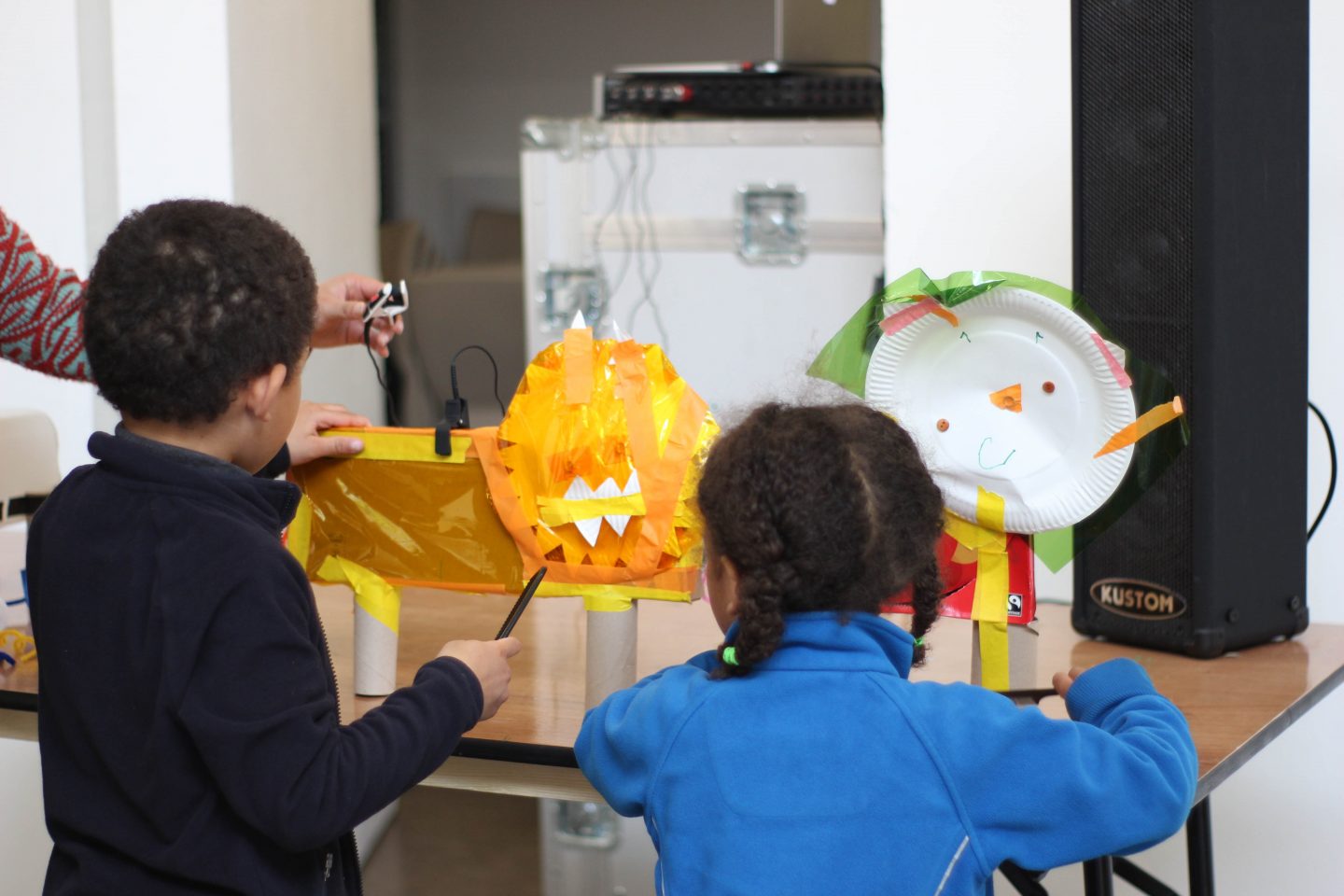 Clore Studio, Main Building
Create costumes and puppets inspired by the creatures of London. Children can make, play with and wear their larger-than-life theatrical creations in this Sunday Spot Workshop with artist George Ridgway.
ABOUT THE WORKSHOP
This workshop is suitable for children aged 3–12 years. All sessions are inclusive, for more information on access to the gallery please click here.
Sunday Spot is an ongoing series of free, drop-in family activities which take place every Sunday from 2–4pm, including a self-led play space for children aged 0–5 years, and a monthly workshop for children aged 3–12.
Click here to read more about Jemma Egan's Sunday Spot Play Space commission 'Family Members'.
ABOUT THE ARTIST
George Ridgway explores knowledge sharing through storytelling and collective making. His practice is concerned with the politics of engaging with our surrounding environments, and the other earthly systems and lifeforms that inhabit these. Recent exhibitions and projects include: Expanding Entanglements, Finland (2019); for this, have this, Hatch Farm, Wiltshire (2019); Togæther, Scottish Sculpture Workshop (2018); Say What I Am Called, Glasgow International (2018); Bloomberg New Contemporaries, Bluecoat Gallery, Liverpool and ICA, London (2016).