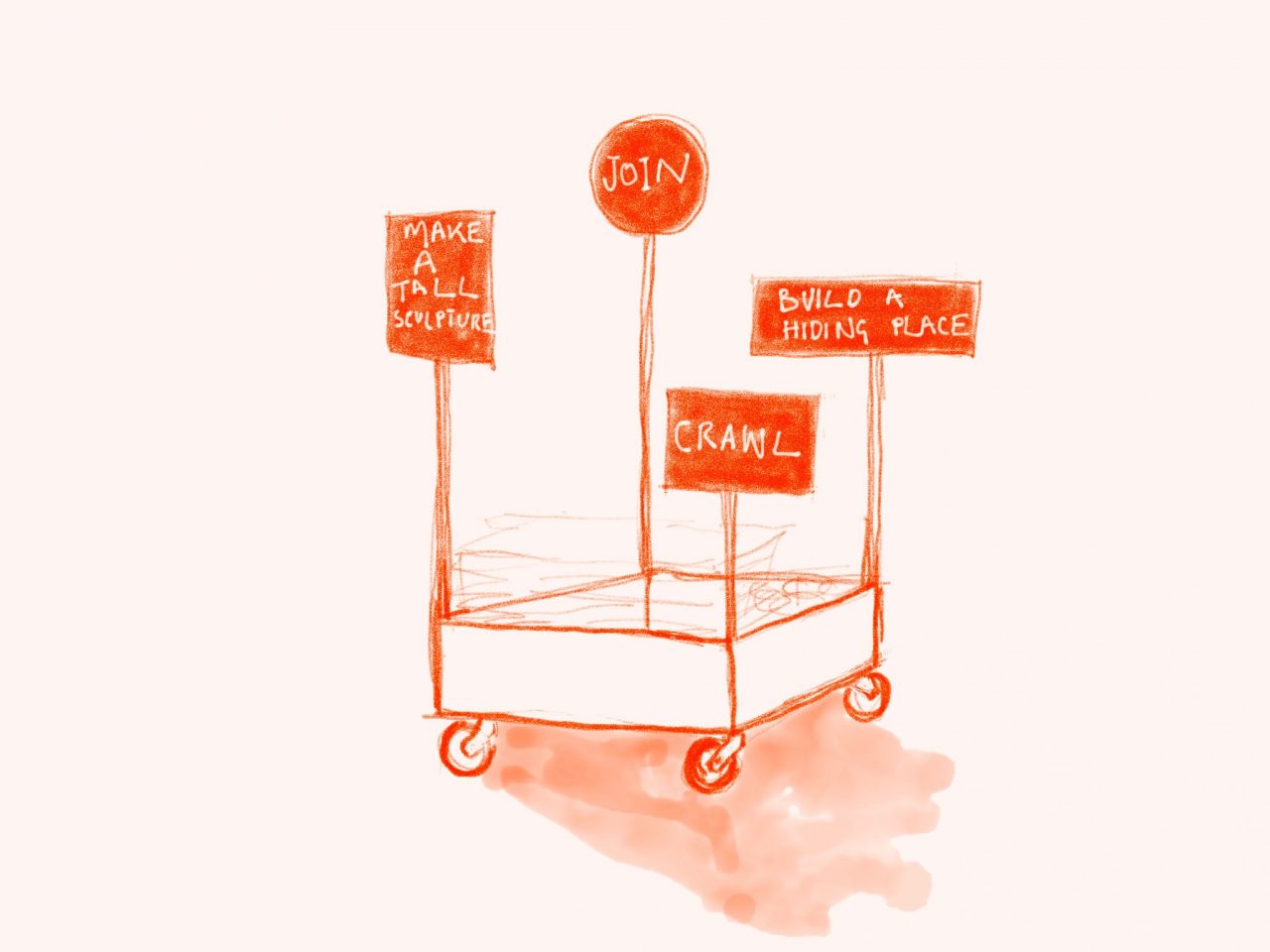 Drop in to this interactive family play space designed by artist Judith Brocklehurst. Discover an array of exciting materials and equipment to play with, from giant sheets of cardboard to torches, fans, speakers and much more.
With new instructions and materials each week, get creative in the studio – build, cut, stick, draw and dance!
ABOUT
Sessions are self-directed and open to all, but designed for children aged 0-5 years old.
The play space is open every Sunday 2–4pm, excluding the last Sunday of the month, when the Clore Studio hosts drop-in artist-led Sunday Spot workshops for children.
Artist Judith Brocklehurst works collaboratively in various social settings such as galleries, hospitals, libraries and universities as well as her studio. Her practice centres on the performative aspect of making rather than the pursuit of an end result.
ACCESS
The room is likely to be noisy.
The session is drop-in. Families can come and go as they please.
The activity is not seated. Chairs are available upon request.
Ear plugs, ear defenders, magnifying glasses and wheelchairs are all available.
For more information on access at the SLG please click here.