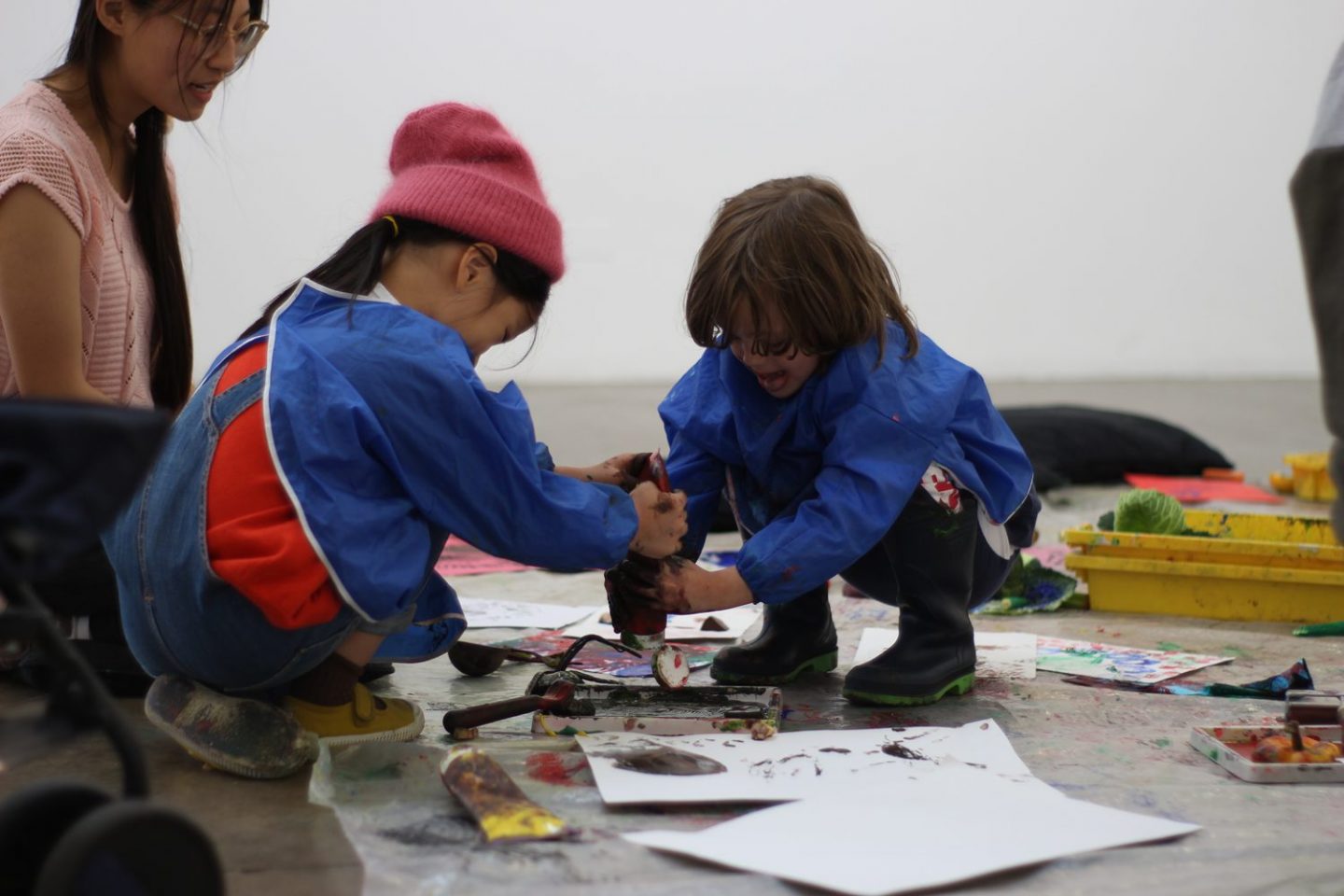 Clore Studio, Main Building
Artist Isobel Napier invites children and families to experiment with pattern and paper in the Clore Studio.
Make your own stamps to create large-scale block prints that cover the studio floor, or work smaller scale to make your own folded books from patterned paper.
ABOUT
This workshop is suitable for children aged 3–12 years.
Sunday Spot is an ongoing series of free, drop-in family activities which take place every Sunday from 2–4pm, including a self-led play space for children aged 0–5 years, and a monthly workshop for children aged 3–12.
Isobel Napier is a British artist who graduated from the Slade School of Fine Art (UCL) in 2018. Her work makes reference to textiles through the medium of paper. Laser cutting paper line-by- line, it is shredded to resemble fabric, leaving the strands of warp threads. Napier is currently exhibiting in Bloomberg New Contemporaries 2019.
ACCESS
The room is likely to be noisy.
The session is drop-in. Families can come and go as they please.
The activity is not seated. Chairs are available upon request.
Ear plugs, ear defenders, magnifying glasses and wheelchairs are all available.
For more information on access at the SLG please click here.