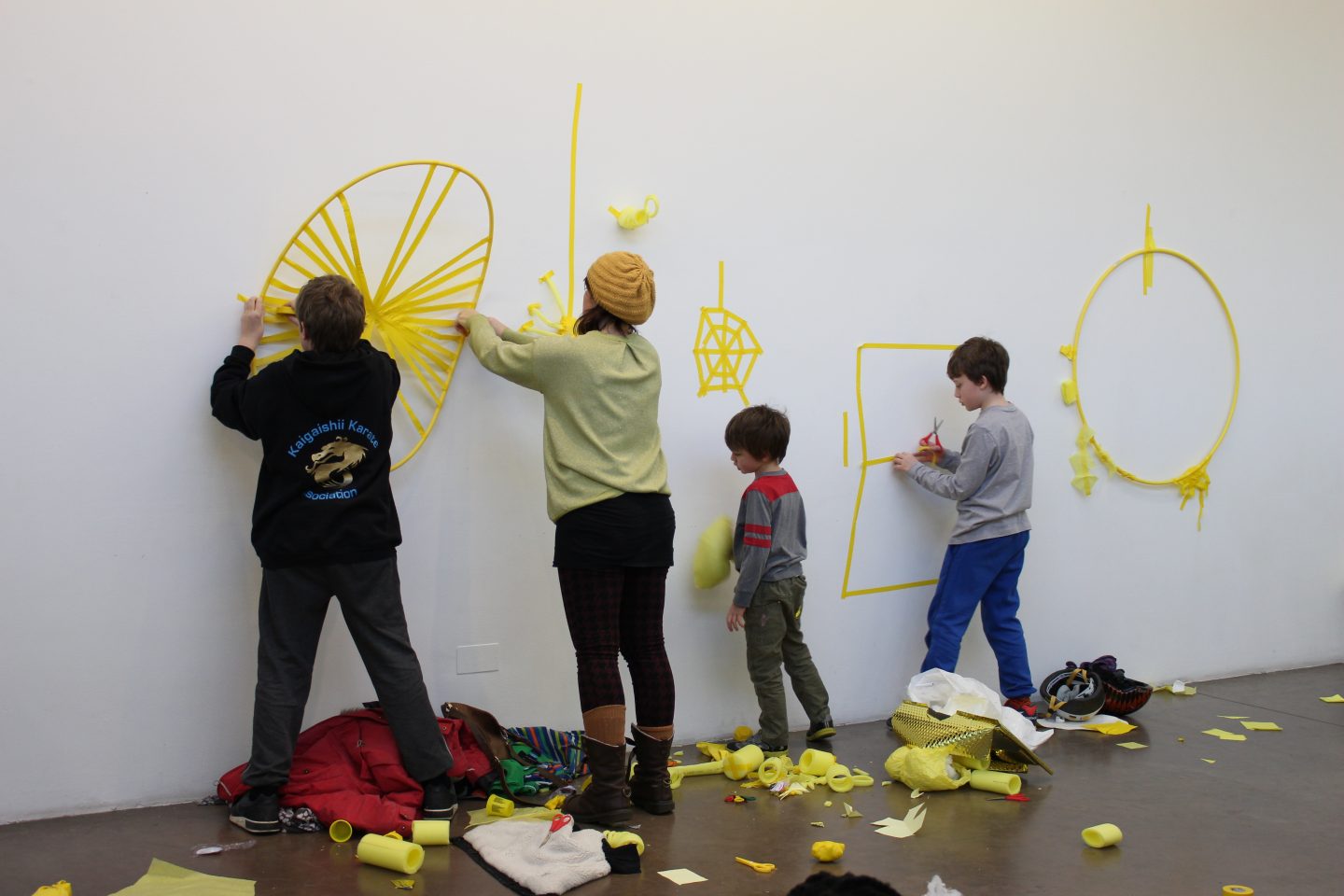 Construct wearable musical instruments in this Sunday Spot Workshop with artist Rita Evans.
Using found materials such as pipes, funnels and elastic bands, find ways to connect with others to send and receive unusual sounds.
ABOUT THE WORKSHOP
This workshop is suitable for children aged 3–12 years. All sessions are inclusive, for more information on access to the gallery please click here.
Sunday Spot is an ongoing series of free, drop-in family activities which take place every Sunday from 2–4pm, including a self-led play space for children aged 0–5 years, and a monthly workshop for children aged 3–12.
Click here to read more about Jemma Egan's Sunday Spot Play Space commission 'Family Members'.
About the artist
Rita Evans makes and performs live soundscapes that contain moments of focus, humour, enquiry, generosity and struggle. Using wide-ranging technologies, Rita's work combines developed techniques with improvisation. Her soundscapes are performed both solo and with a wider group of collaborators and performers, including dancers and musicians.