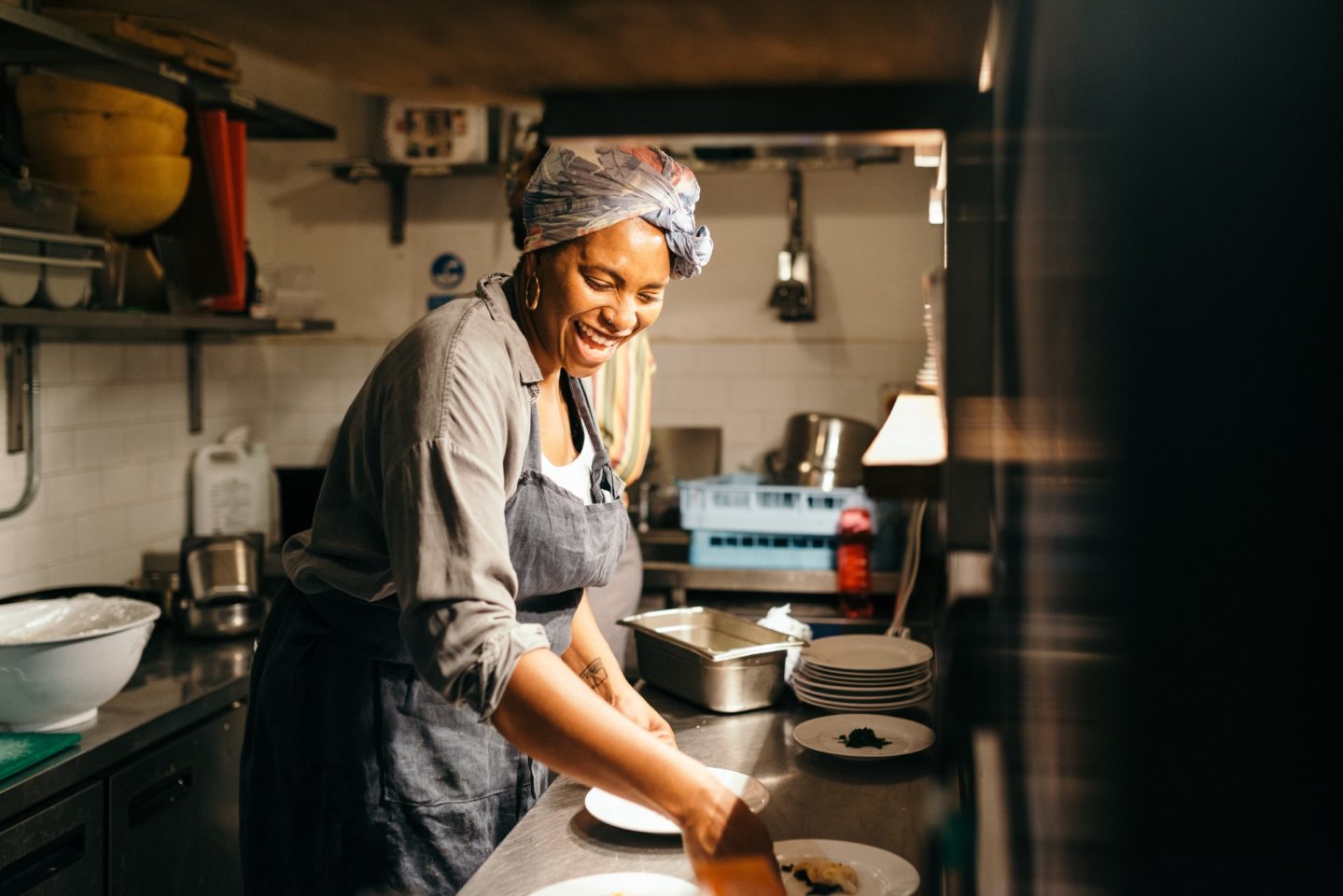 Get warmed up for the bank holiday weekend with a supper club from Marie Mitchell at South London Louie.
With dishes that take inspiration from the cuisines of Jamaica and Trinidad and Tobago, Marie will be serving up a four-course Caribbean menu. The evening will be soundtracked by Mama Jo from Creole Cuts, a perfect way to start your Carnival weekend.
MENU
ON ARRIVAL
Plantain crisps
Callaloo soup
STARTER
Saltfish fritters, mango chilli sauce
or
Plantain fritters, mango chilli sauce (v)
MAIN
Curry lamb, pickled ginger, roti, red slaw
or
Squash and tomato curry, toasted cashews, roti, red slaw
FINISH
Straight up chocolate mousse
Guinness punch
Get a taste for Marie's cooking in this tutorial she delivered as part of Flavour Cravers, a dynamic programme at the SLG that celebrates food, culture and community at home, at school and in our neighbourhood.