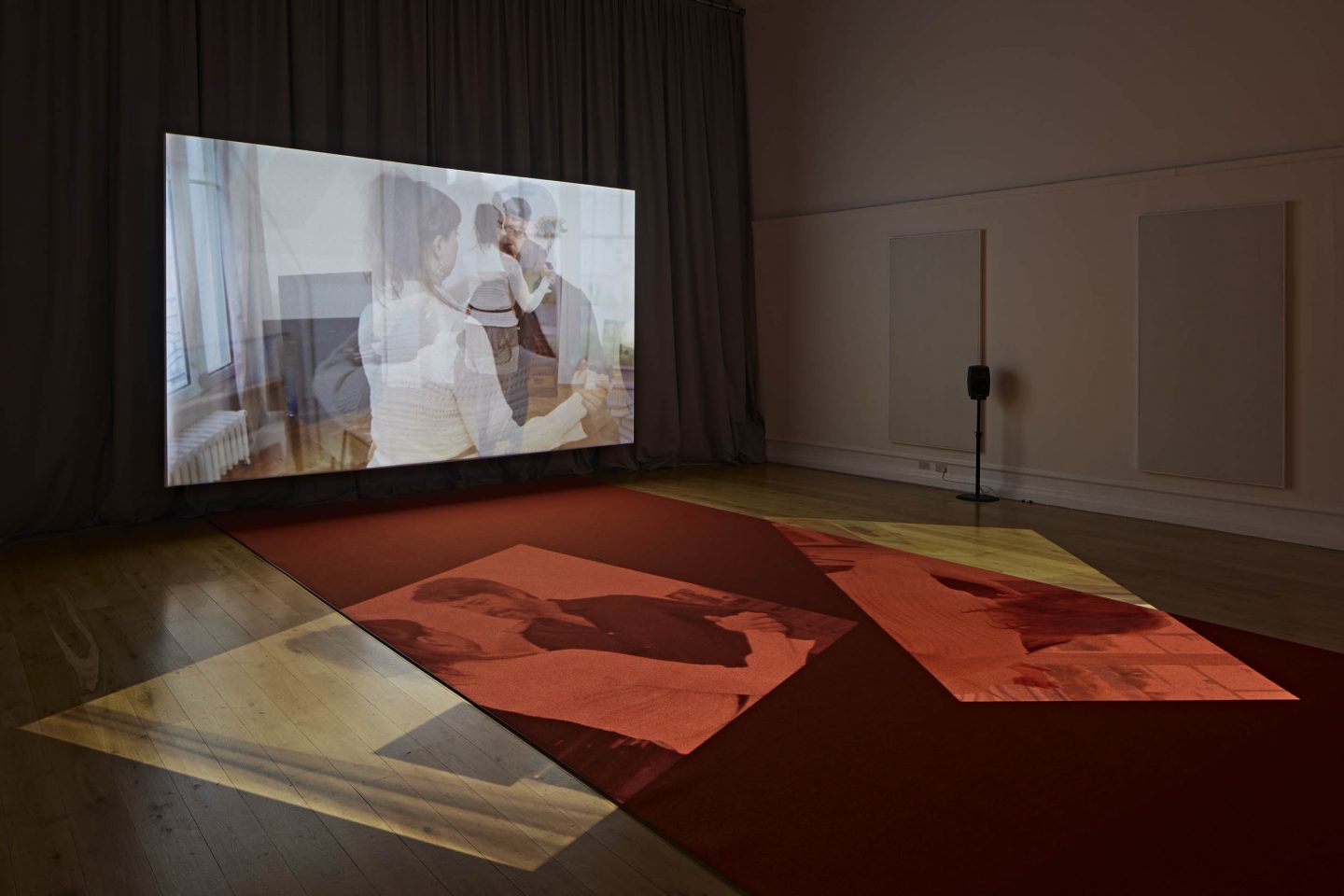 Alice Theobald discusses themes in her current solo exhibition IL Y AURA (There will be) with French actor Thibault de Montalembert (Call my Agent! 2015-present; My Sex Life… or How I Got Into an Argument, 1996) who stars in the film. The talk will also cover Montalembert's experiences and practice as an actor. The conversation is chaired by Chris McCormack, writer and associate editor of Art Monthly.
BIOGRAPHIES
Alice Theobald was born in Leicester, UK in 1985. She lives and works in Birmingham, UK. Theobald works across a wide range of media including live performance, video, installation, sound, music, text and sculpture. Her work fluctuates between script and improvisation and highlights the unstable relationship between art, communication and representation. She composes the music and soundtracks for her works. In 2013 she also co-founded the music group and artist-collective Ravioli Me Away with Sian Dorrer and Rosie Ridgway. In 2019 they created the alt-opera The View from Behind the Futuristic Rose Trellis which toured nationally to Wysing Arts Centre, Cambridge, UK; BALTIC Centre for Contemporary Art, Gateshead; The Box Plymouth and The Albany, Depford.
Recent solo exhibitions include Il y Aura, Gaudel de Stampa, Paris, FR 2022, We May Believe Or We May Never Know The White House, CREATE, Dagenham, 2018; Weddings And Babies, Pilar Corrias, 2017; The Next Step, Two Queens, Leicester, 2016; It's Not Who You Are, it's How You Are, collaboration with Atomik Architecture, BALTIC Centre for Contemporary Art, Gateshead, 2015. Performance presentations include Ballad of Simple Women, Abu Dhabi Art Fair, AE  2020; What Not To Wear Our My Soul, Art Night, Walthamstow, 2019; You've got my back and I'm on your side, FRAC Champagne-Ardenne, Reims, FR 2017 and Focal Point Gallery, Southend-on Sea, 2016; I've said yes now that's it, Chisenhale Gallery, London, UK, 2014.
Thibault de Montalembert is a French theatre, film and television actor and was a resident of the Comédie-Française from 1994 to 1996. He is perhaps best known for his roles in the television series The Tunnel (2013-2018) and as the character of Mathias in Call My Agent! (2015 till present) which won the 2021 International Emmy Award for Best Comedy. He is also the regular French dubbing voice of English actor Hugh Grant and was also the French voice of "Sick Boy" in Trainspotting (1996). Recent feature films include The King (2019), directed by David Michôd and starring Timothée Chalamet.
Chris McCormack is a writer and associate editor of Art Monthly. He is the editor of Charlotte Prodger's forthcoming monograph (Konig). commissioning editor of ON&BY Andy Warhol (MIT/Whitechapel) and programmed talks for Newcastle University and Paul Mellon Centre, London. He has contributed numerous essays and texts for catalogues, including Creating Dangerously (Sharjah Foundation) and James Richards's Requests and Antisongs (Sternberg), and collaborated with numerous artists including Hilary Lloyd, James Richards, Ursula Mayer and Oreet Ashery, while his research into vocal development was published as part of Richards's Welsh Pavilion in Venice, Voce di testa, he also curated the exhibition and edited the book Anarchic sexual desires of plain unmarried schoolteachers.
ACCESS
The event is seated

 

The event will last one hour