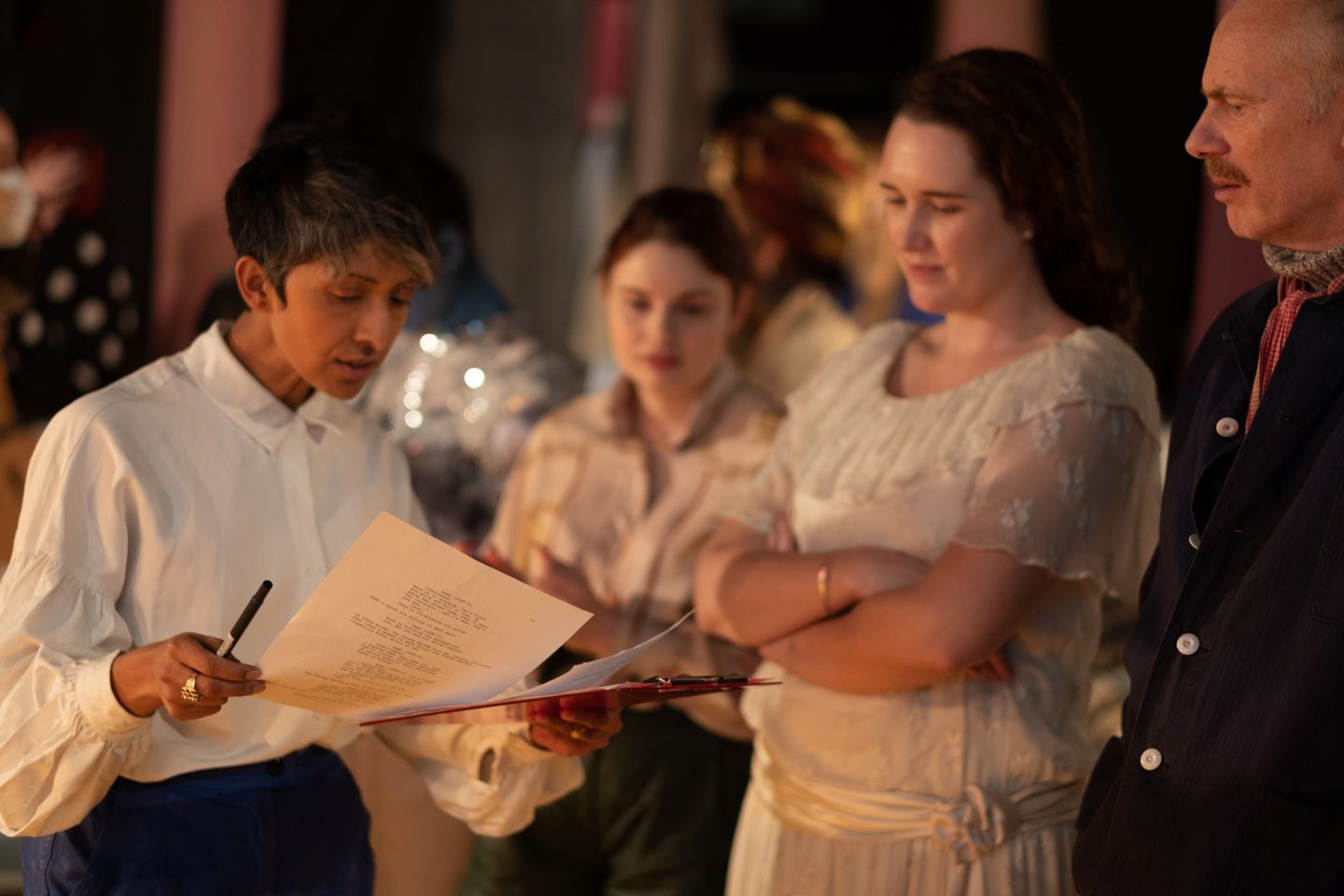 Join artist Michelle Williams Gamaker and curator, writer and teacher May Adadol Ingawanij for a live conversation at the SLG.
They will discuss Williams Gamaker's latest film, Thieves, showing at the SLG as part of her current exhibition, Our Mountains Are Painted On Glass. They will also talk about their shared love of cinema and interest in de-Westernised histories and representation.
ABOUT MICHELLE WILLIAMS GAMAKER
Award winning moving image artist Michelle Williams Gamaker (b.1979, London) has developed Fictional Activism to interrogate 20th Century cinema, by retelling the histories of marginalised actors and by proposing critical alternatives to colonial storytelling in British and Hollywood studio films. She is joint winner of Film London's Jarman Award (2020) and has an extensive national and international profile, including prestigious BFI London Film Festivals (2017, 2018, 2021), Aesthetica (winner of Best Experimental Film, 2021) and Raindance (2022). Recent exhibitions include I Multiply Each Day, Gus Fisher Gallery, Auckland (2021), The Whitechapel London Open 2022, Like There is Hope and I Can Dream of Another World at Hauser & Wirth and a major public commission Springfield Eternal in the atrium of Springfield Hospital for charity Hospital Rooms, opening in 2023.
ABOUT MAY ADADOL INGAWANIJ
May Adadol Ingawanij // เม อาดาดล อิงคะวณิช is a writer, curator, and teacher. She works on Southeast Asian contemporary art; de-westernised and decentred histories and genealogies of cinematic arts; avant-garde legacies in Southeast Asia; forms of future-making in contemporary artistic and curatorial practices; aesthetics and circulation of artists' moving image, art and independent films belonging to or connected with Southeast Asia. She is Professor of Cinematic Arts at the University of Westminster where she co-directs the Centre for Research and Education in Arts and Media.
ACCESS
Wheelchair Access and Disabled Toilets are available at this site.

This event is seated.
Please contact mail@southlondongallery.org with access requirements.