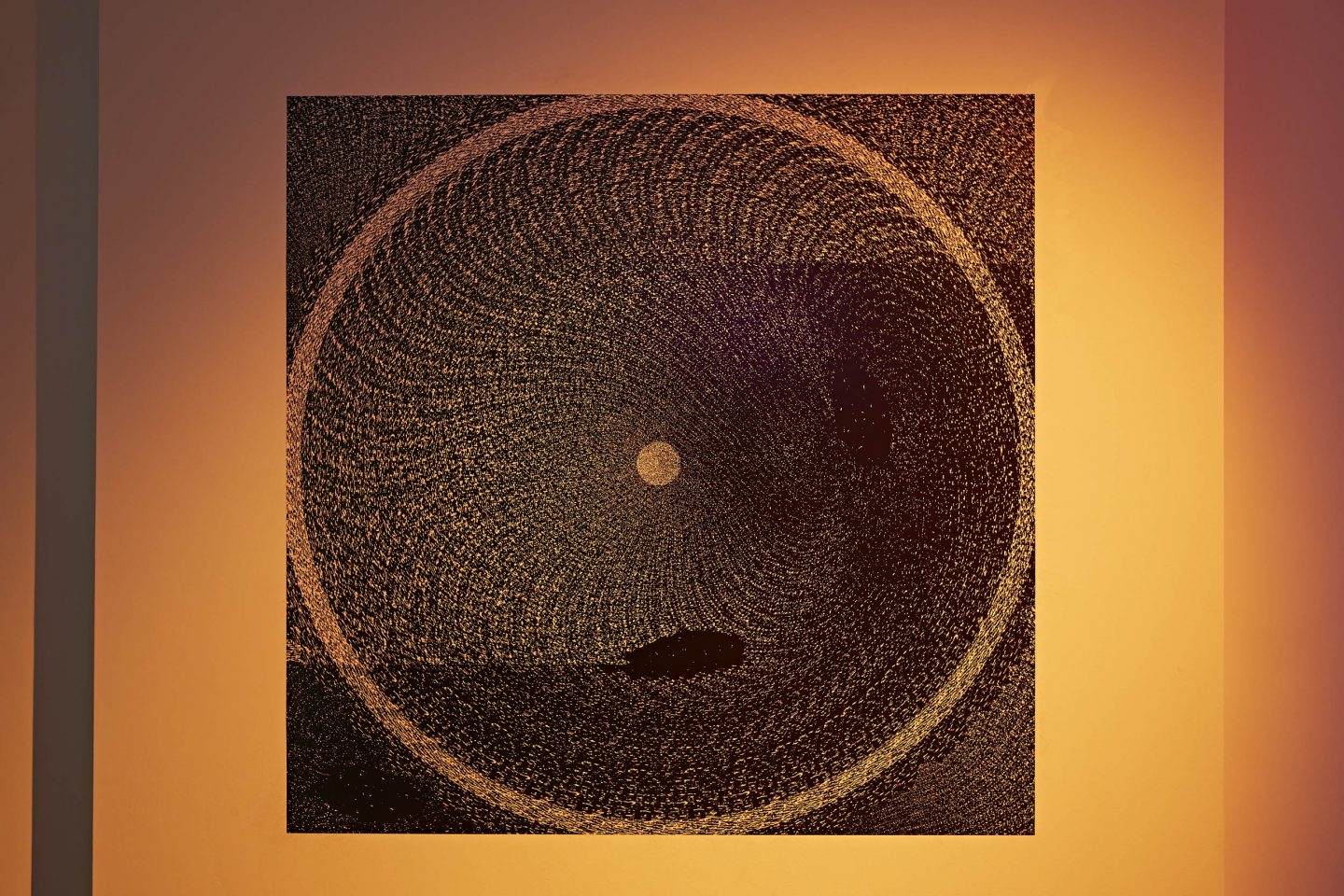 South London Gallery Postgraduate artist-in-residence Shamica Ruddock and artist and DJ Ashley Holmes will discuss their work, inspirations and interests and their own sound practices.  
Hear more about Shamica's exhibition Deciphering a Broken Syntax following their six-month residency at South London Gallery. Find out about their investigation of Black Technopoetics, the relationship between race, technology and sound, and explore the history of Black sound culture through the narratives of sci-fi and spiritualism. 
Shamica's immersive installation, Deciphering a Broken Syntax runs in our Fire Station Gallery until 12 June 2022.
BIOGRAPHIES
Shamica Ruddock is a research-based artist working between sound, text and moving image. They recently completed Open School East Associates Programme and has studied at Kings College, London and the University of California, Los Angeles.   
Previous presentations include Margate NOW Festival, Margate, UK, New Contemporaries South London Gallery, London, UK and Treasure Hill Artist Village, Taipei, Taiwan. Ruddock has received the Flamin Fellowship, Film London; the Eccles Centre Visiting Fellow, with The British Library; a Jerwood Creative Bursary, Jerwood Arts and the Francis Chagrin Award, Sound and Music.  
Ashley Holmes is an artist and DJ based in Sheffield. His interdisciplinary practice combines sound, moving image, performance, installation, radio broadcasts and ongoing collaborative projects. Holmes' recent work is informed by an interest in the value and potential of music as a research methodology that allows us to think relationally within broader social, cultural, and political discourses and reimagine notions of listening, storytelling, collaboration, ownership, place-making and belonging.  
Selected work & projects include; Trust Melody, Humber Street Gallery, Hull; Even Myself Knows That Too (Journal Dub), Frieze LIVE, London; Distend, Yorkshire Sculpture International, Leeds Art Gallery, Leeds; and A Free Moment, Futura Centre for Contemporary Art, Prague. 
ACCESS
The event is seated

The room will be dark at times to show a projection

The event will last a maximum of 1 hour 30 minutes

Activities involve watching and listening to presentations, and contributing to the discussion with questions