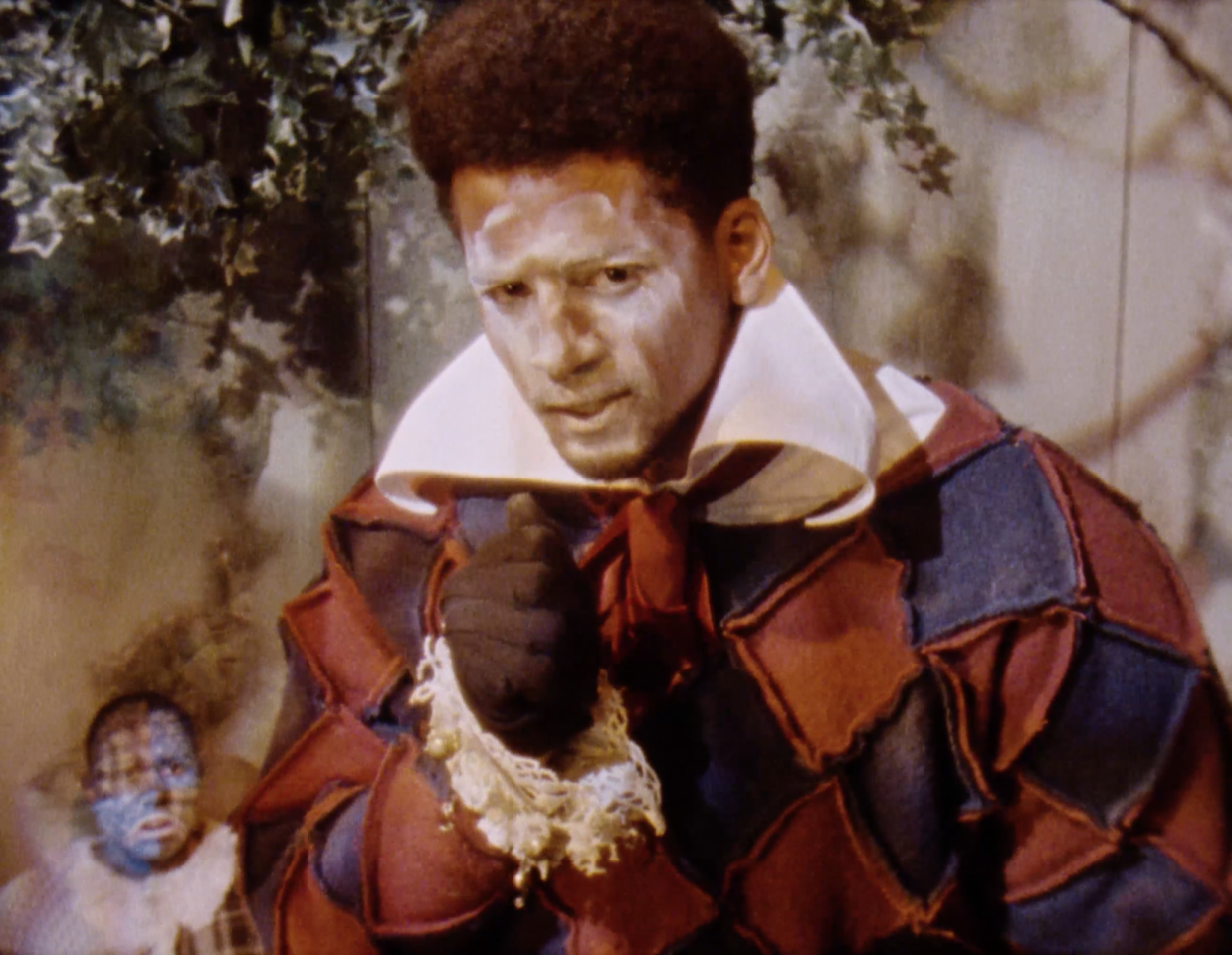 This edition of The Conch brings together artists Kumbirai Makumbe, Emily Mulenga and Tanoa Sasraku. The artists will discuss ways they create and navigate both real and virtual environments in their moving image work.
Click here to download the programme notes from the event
The Conch is an open forum for emerging artists and writers that invites critical feedback and discussion in a relaxed atmosphere, outside of an academic institution.
This edition of The Conch is organised by REcreative, a platform for creatives at the beginning of their careers in the creative industries. The group meet to share their experiences and learn from each other, as well as give support to and create opportunities for other creatives. Alongside a website, they curate accessible London-based events such as collaborative exhibitions, talks, workshops and screenings. They are based at the South London Gallery and meet monthly with the Education team to plan online content and events.
ABOUT THE ARTISTS
Kumbirai Makumbe is an artist and designer who works with curatorial methodologies. Their work explores the materials that exist within digital realms, the multi-dimensional nature of blackness and alternative notions of inclusion and exclusion. Recent exhibitions include Assembly Point, London, and the BBZ Alternative Graduate Show, London in 2019.
Emily Mulenga, born the same year the internet was launched, explores changing experiences of womanhood through the fantasy and reality of avatars and social media personae. Recent solo exhibitions include Electric Lady Land at Enclave Lab, London, and Now that we know the world is ending soon…what are you gonna wear? at Cheap Cheap Gallery, Birmingham. Her first major solo exhibition, Taking Up Space, opened in October 2017 at Firstsite, Colchester.
Tanoa Sasraku (b. 1995) was raised in Plymouth, Devon. Sasraku's work examines the intersections of her identity as a young, mixed-race, gay woman and the endeavour to draw these senses of self together in 21st-century England. Recent and upcoming screenings include the Berwick Film and Media Arts Festival in September 2019 and The BFI Experimenta Debate 2019 at the ICA, London in October 2019.
ACCESS
The event is 1 hour 30 minutes long. The first hour features artists' presentations, followed by a 30 minute discussion.
The event is seated.
The room will be quiet. Re-admittance is permitted.
The room will be dark during the presentation to show short pieces of film.
For more information on access at the SLG please read here.