REcreativeUK.com is a contemporary art resource designed by and for young people. An editorial board aged between 16–25 meet monthly to shape and produce content for the site, as well as curate talks, workshops and events for their peers on site at the gallery.
REcreative provides behind-the-scenes access to the contemporary art world through exclusive filmed interviews with artists, designers, students and critics as well as mentoring, networking and opportunities to support young people into an arts career.
The annual REcreative Film School, in partnership with Film Africa, offers training for young filmmakers at the beginning of their career. Led by industry professionals the sessions enable participants to gain a basic practical experience of camera work, learn how to navigate the film industry, and develop their own unique storytelling voice.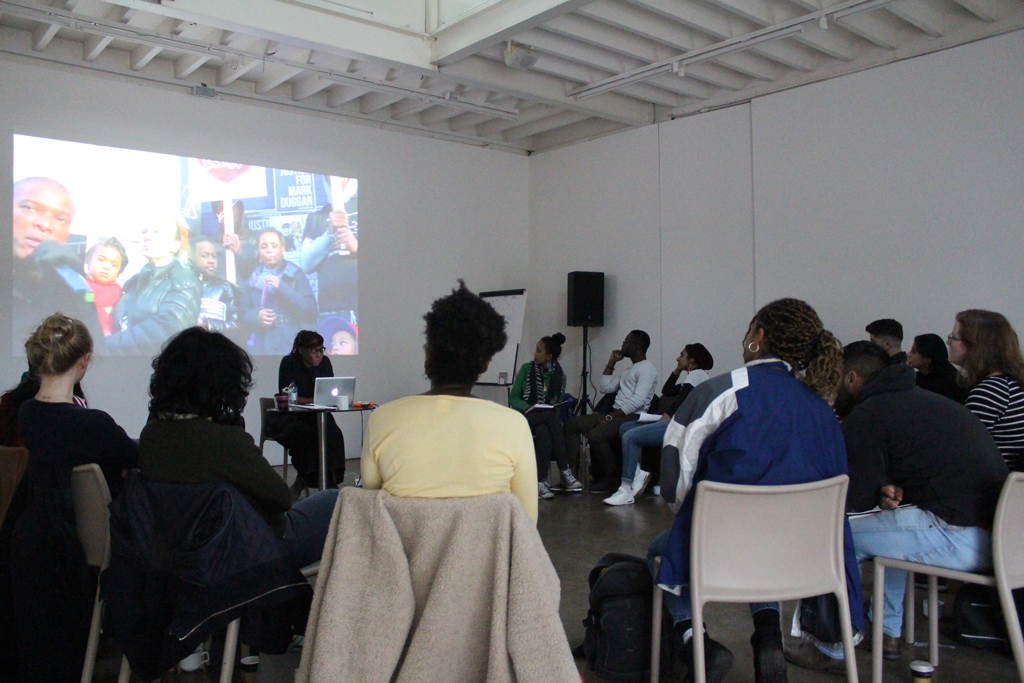 REcreative launched in 2011 as a way to connect the free opportunities that exist for young people in London and across the country. It was co-founded by the South London Gallery, TATE, Southbank Centre, Royal Academy of Arts and Whitechapel Gallery.
To find out more about REcreative, visit REcreativeuk.com.
To find out more about the editorial board and information about becoming a member please click here.
The Young People's Programme is supported by the National Lottery Heritage Fund, Oscar Humphries and Sophie Oakley and the SLG Council