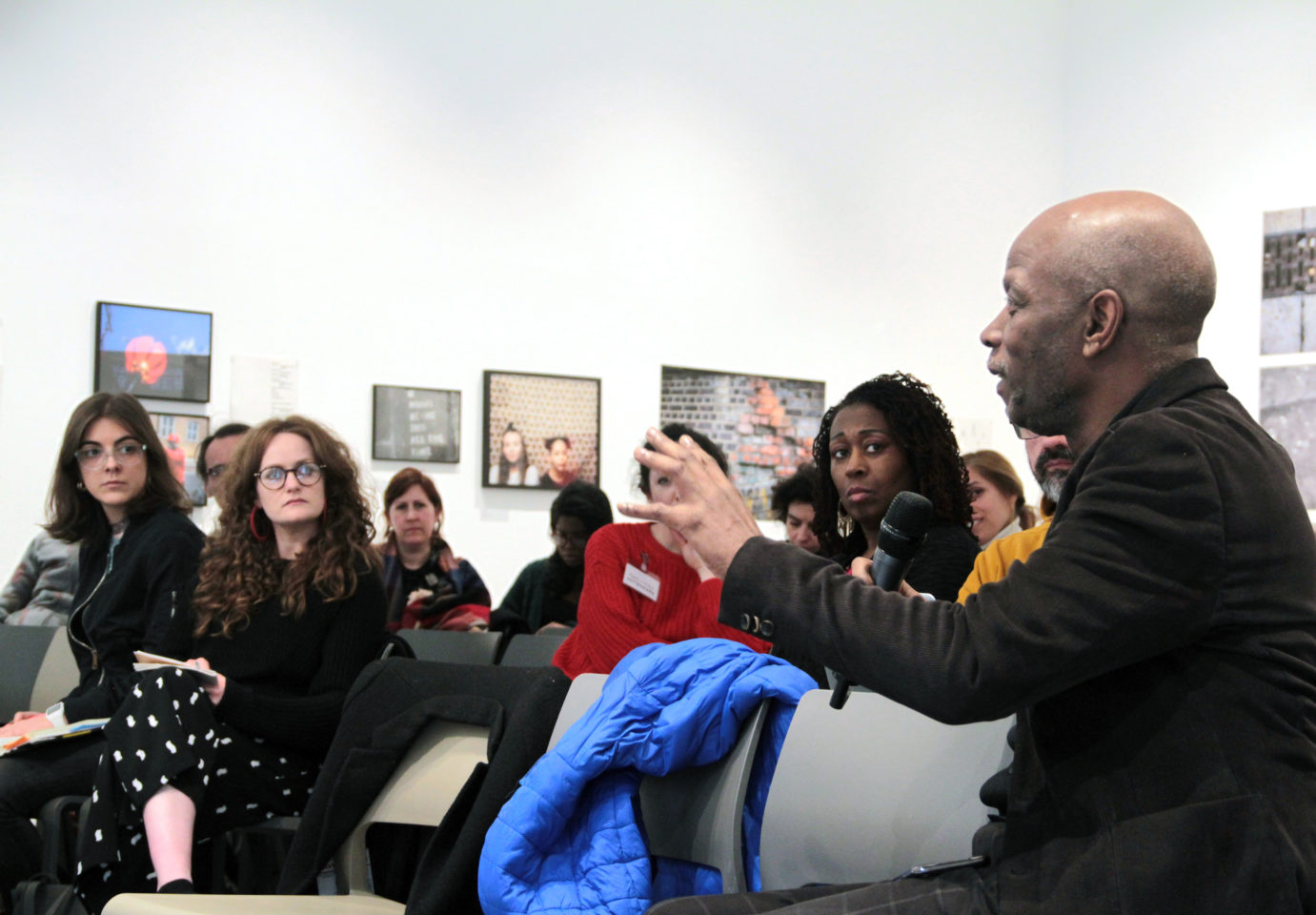 Across three sites in Peckham
Rights in Focus Conference explores the politics and practice of placing rights at the heart of arts and engagement work. Bringing together diverse voices spanning arts, politics, academia, policy, community and campaigning, this two-day programme of talks and workshops offers radical ways to think differently about art, activism, social justice, care and community.
A platform for leading work in the field, the event critically explores how creative practices can advocate for people's rights and embed social justice agendas within arts and engagement work. Bringing different approaches to questions of rights and justice work together, the conference provides a unique, intersectional space for learning and exchange, for practitioners who want to challenge how art can make transformative change in the world.
This is the third iteration of the conference and this year is collaboratively programmed by Autograph, UAL Camberwell College of Arts and South London Gallery.
KEY QUESTIONS
• How can we challenge the social, political and institutional power structures that create conditions of privilege and exclusion?
• How can we create access and inclusion for the most marginalised?
• How can we address power imbalances and hierarchies between communities, artists and practitioners?
• How do we bring anti-racism, radical pedagogy and decolonising educational practices into our work?
• How can creative campaigns around visibility, identity and representation act as forces for social change?
CONFERENCE SCHEDULE
The conference will take place over the course of two days, across different sites in Peckham. Each day will start with two keynote presentations, followed by a choice of breakout sessions which will include workshops, panel conversations and local community walks. We will be updating this page frequently with more confirmed programme.
ACCESS
The conference will be taking place across three key sites in Camberwell, Peckham. The maximum walking distance between sites takes around 15 minutes, with adequate time factored into the schedule between sessions. All venues have wheelchair access.
There has been budget set aside to support access at the conference. Please let us know on the Eventbrite booking form if you have any access needs. If you'd like to discuss this further or in advance of booking please contact: ali@autograph-abp.co.uk
To apply for a bursary place to the conference, please fill in the online form.
Information about access at the South London Gallery is found on the access pages of our website.