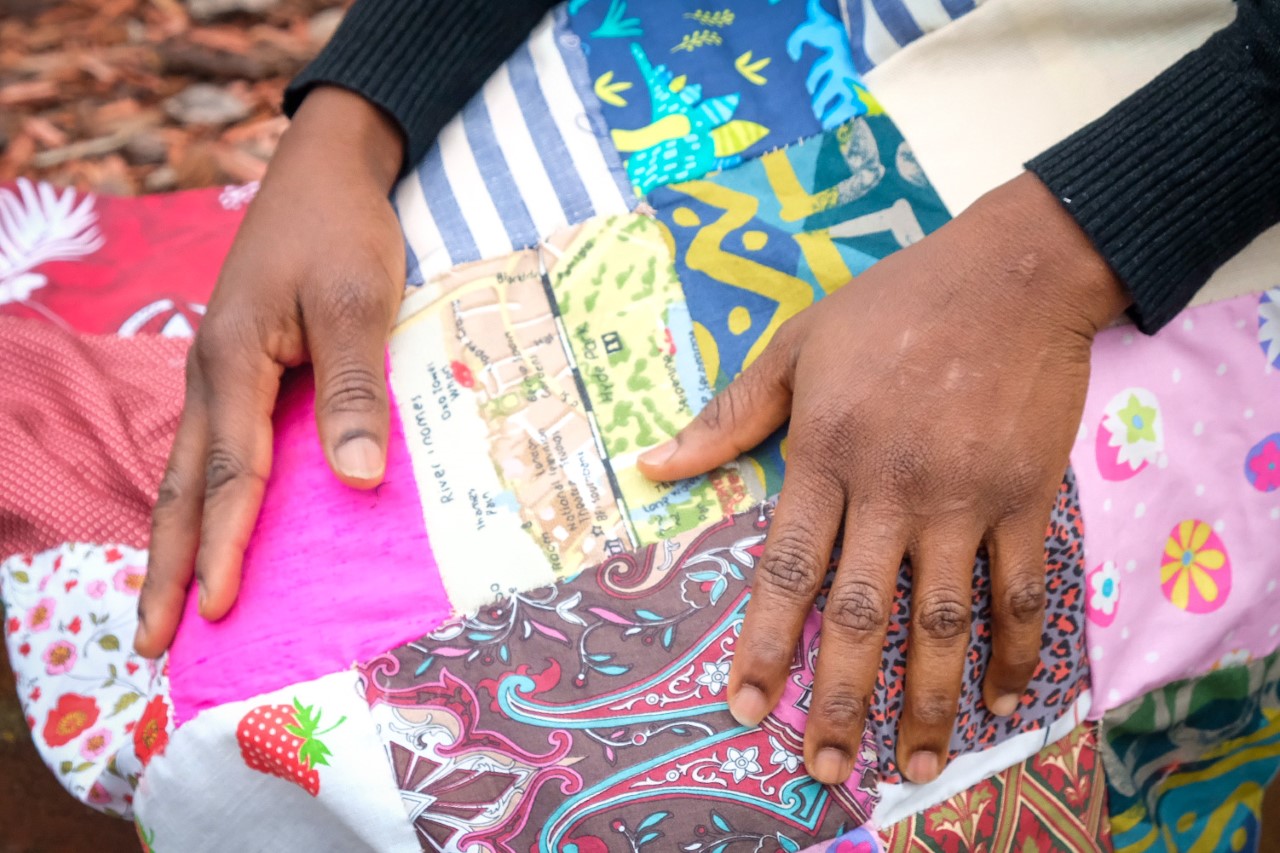 We Want Change! Is a day of workshops and discussions led by SLRA and the Feminist Library exploring the quarantine quilt and raising awareness about SLRA's broader advocacy work for migrants' rights in London. 
12:30 – 2PM:
Please arrive for a prompt start at 12:30pm
In a panel discussion, some of the quilt artists and SLRA community leaders will discuss the stories behind their quilt pieces, as well as their engagement in migrant rights' activism, the impact of the hostile environment and the 'No Recourse to Public Funds' policy on migrant communities. The panel will be accompanied by creative activities to give participants a glimpse of how SLRA try to create community in their Womens Group sessions through art and play, and for everyone to get involved in making a collaborative piece of artwork about change. 
3-6PM:
Artist Halina Edwards leads a creative flag making making workshop with the Feminist Library. Jamaican-born and British-raised, Edwards' practice interrogates the concept of 'home', using her dual identity as a reference point. Her practice has used fabrics and flag-making to frame home as an expansive term based on food, location, environment and language. 
Please book a free ticket for the panel discussion. The workshop from 3-6pm with Halina Edwards is drop-in.

BIOGRAPHY
The Feminist Library was founded in 1975. It holds a large archive collection of feminist literature, particularly Women's Liberation Movement materials dating from the late 1960s to the 1990s. The Library and community space based in Peckham is mainly volunteer run and supports research, activist and community projects as well as providing a social space for women to meet. 
SLRA is a front line community organisation providing specialist advice and support to refugees, asylum seekers and other migrants who are at risk or in crisis because of past trauma or restrictions related to their current immigration status. They have been working in South London since 1991 and have a range of community engagement groups including the weekly Women's Group. 
ACCESS
The room will be well lit

 

There will be seating

 

For more information on access at the SLG please read

here

.

This is a relaxed event. Please note there will be play activities for children but no childcare.