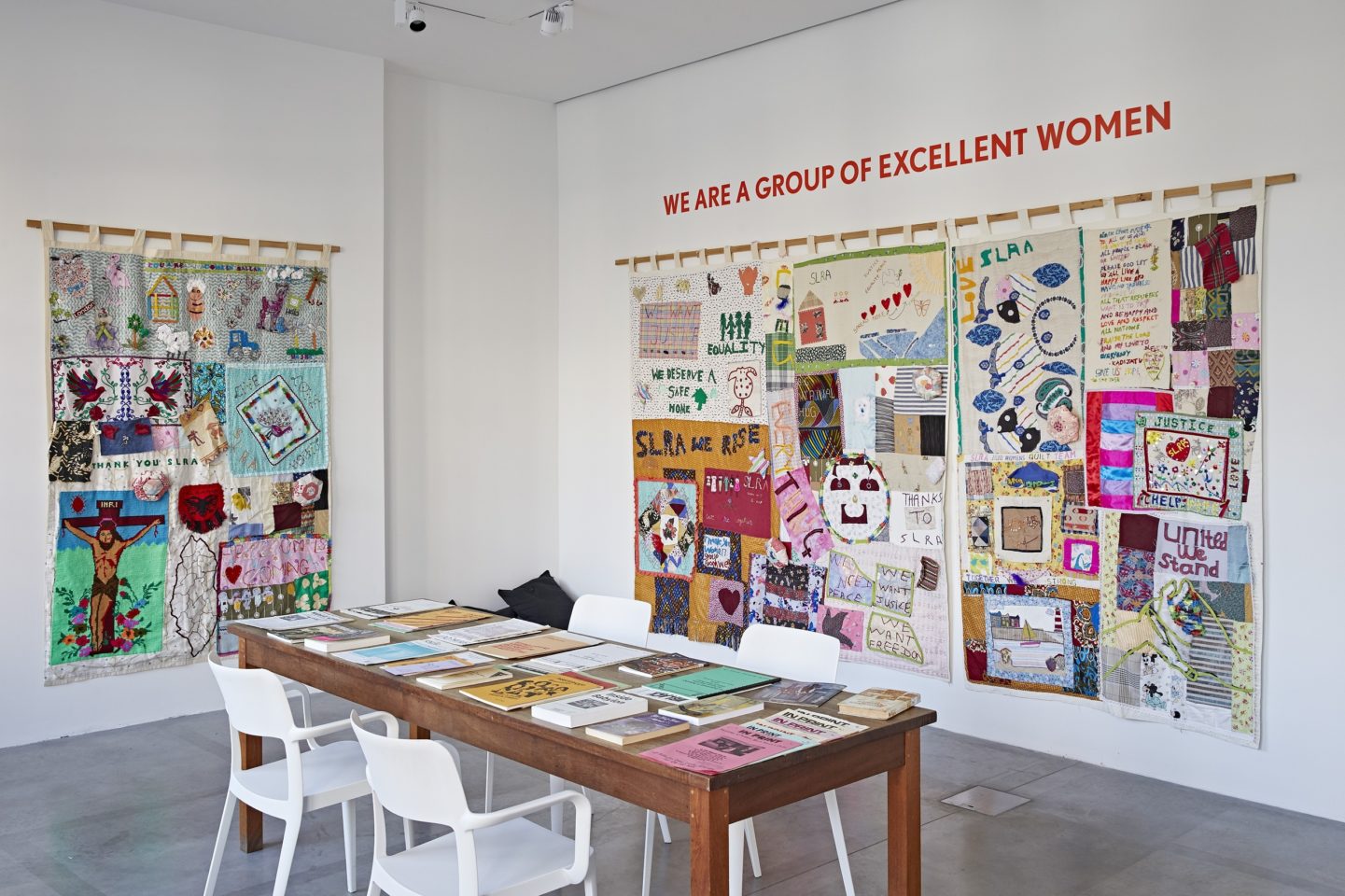 Free exhibition
Fire Station Galleries
We Are A Group Of Excellent Women
SLRA x The Feminist Library
We Are A Group Of Excellent Women is an exhibition and programme of public events in collaboration with South London Refugee Association (SLRA) and The Feminist Library. A large scale patchwork quilt by SLRA's Womens Group is on display, accompanied by a zine featuring interviews, photographs and poetry. Between April 2020 and July 2021 the group met weekly online to support and care for each other, be creative and organise for change within the UK's hostile immigration system. The display includes original zines, periodicals and posters from The Feminist Library's collection that focus on women's migration. This project forms part of the No Loose Strands exhibition taking place at the Feminist Library.
BIOGRAPHIES
The Feminist Library was founded in 1975. It holds a large archive collection of feminist literature, particularly Women's Liberation Movement materials dating from the late 1960s to the 1990s. The Library and community space based in Peckham is mainly volunteer run and supports research, activist and community projects as well as providing a social space for women to meet.
SLRA is a front line community organisation providing specialist advice and support to refugees, asylum seekers and other migrants who are at risk or in crisis because of past trauma or restrictions related to their current immigration status. They have been working in South London since 1991 and have a range of community engagement groups including the weekly Women's Group.