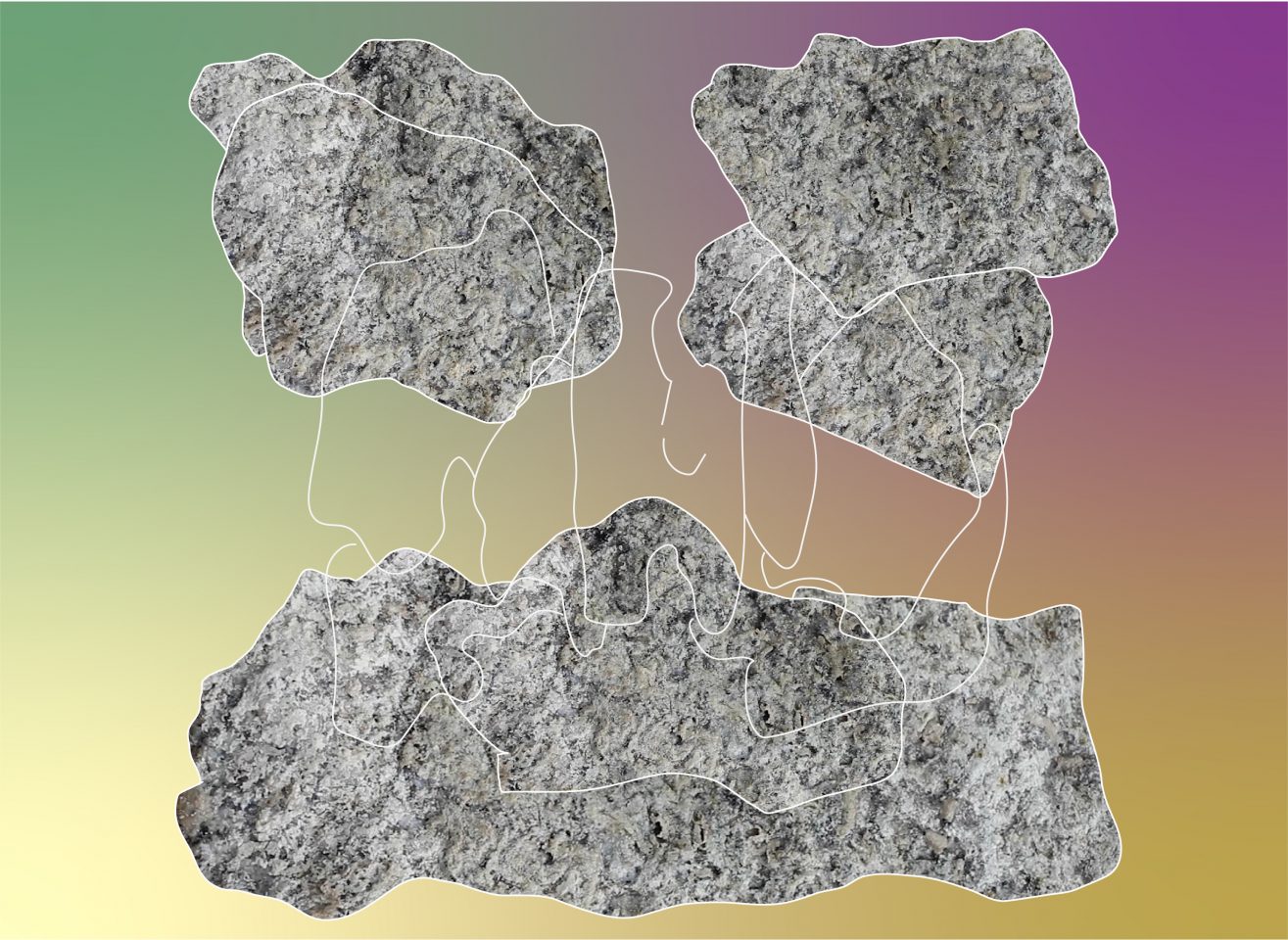 CLORE STUDIO & OROZCO GARDEN
Lithic Encounters is a free, audio-guided* workshop exploring stories about stones from the Andes and the South London Gallery's Orozco Garden.
Taking place in the Orozco Garden and the Clore Studio, this event brings different belief systems regarding stones and lithic entities into dialogue with the geometric design and levels of the Orozco Garden.  
The audio-guided sensory experience invites participants to engage with their own bodies, whilst listening to stories reflecting on these beliefs from the Andes; acknowledging stones either as living entities or as mere resources to be extracted. Explore the relationship between stones, memories and the traces of erased territories we inhabit.  
After the guided walk the group are invited to come together and share their experiences with artist Paola Bascón.  
*The audio guide will be in Spanglish, though English only-speaking participants will be able to participate fully. While the workshop is open to all, participants from Latin America are particularly encouraged to attend. 
BIOGRAPHIES
Paola Bascón lives and works in Berlin and La Paz. Graduated from the Karlsruhe University of Arts and Design, Paola works in theatre and performance, as well as text, video and installation with a socio-political focus. Her work can be defined as a curatorial and artistic practice about syncretistic rituals. Using fieldwork as a starting point, she tries to portray the role and use of handcrafted objects and the relationship of rituals to personal and collective memory.
Latin Elephant is a charity that promotes alternative and innovative ways of engaging and incorporating migrant and ethnic groups in processes of urban change in London.
ACCESS
The audio guide walks you around the Orozco Garden which has uneven ground and changes in level. Not all areas of the garden are wheelchair accessible but this does not prohibit participation.

The audio guide will be accessible via your own mobile phone device and headphones.

If you don't have a device with internet access MP3 players with headphones will be available for the session.
Two sessions for the workshop at 11.30am and 2.30pm.
The event is repeated, up to 15 people per session.
The workshop will be documented with photography and video recording, please notify a member of staff if you would not like to be photographed.